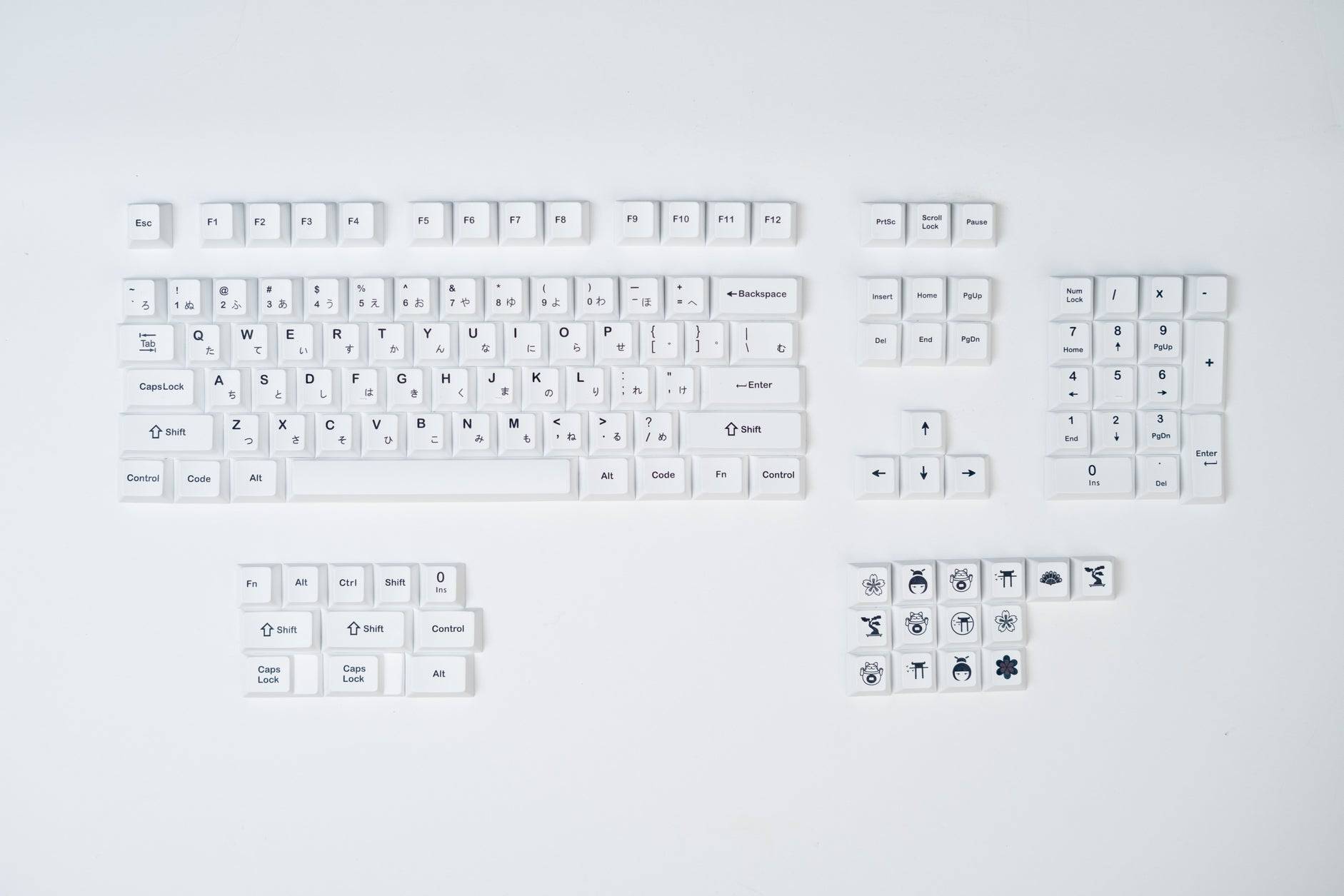 kfaPBT BoW English-Japanese Keycaps
We are excited to introduce the in-stock kfaPBT keysets, featuring crisp and clear colors, 1.5mm keycap thickness, and various designs at affordable prices. So that you can customize your keyboard the way you want, without waiting long lead-times & without breaking the bank!  

This BoW English-Japanese keyset is one of the first sets we are releasing under the kfaPBT that will go well with most of your keyboard builds. 

Specifications:

PBT
Dye-Sub & Reverse Dye-Sub
Cherry Profile
1.5mm Keycap Thickness
By KeebsForAll
Base Kit with Numpad & Extra Modifiers

Compatibility:

Can fit 60%-100% keyboards

This is an in-stock product.