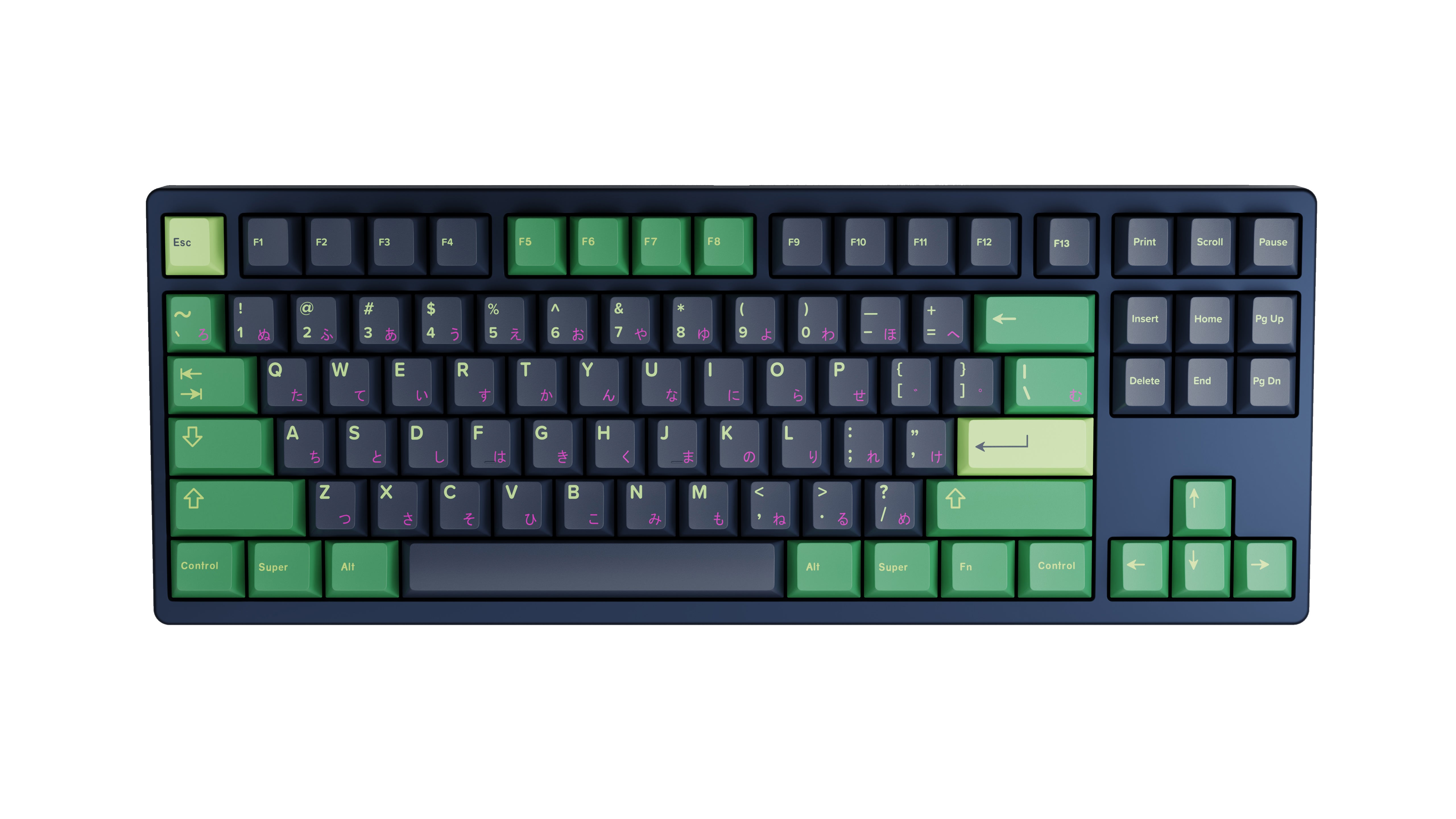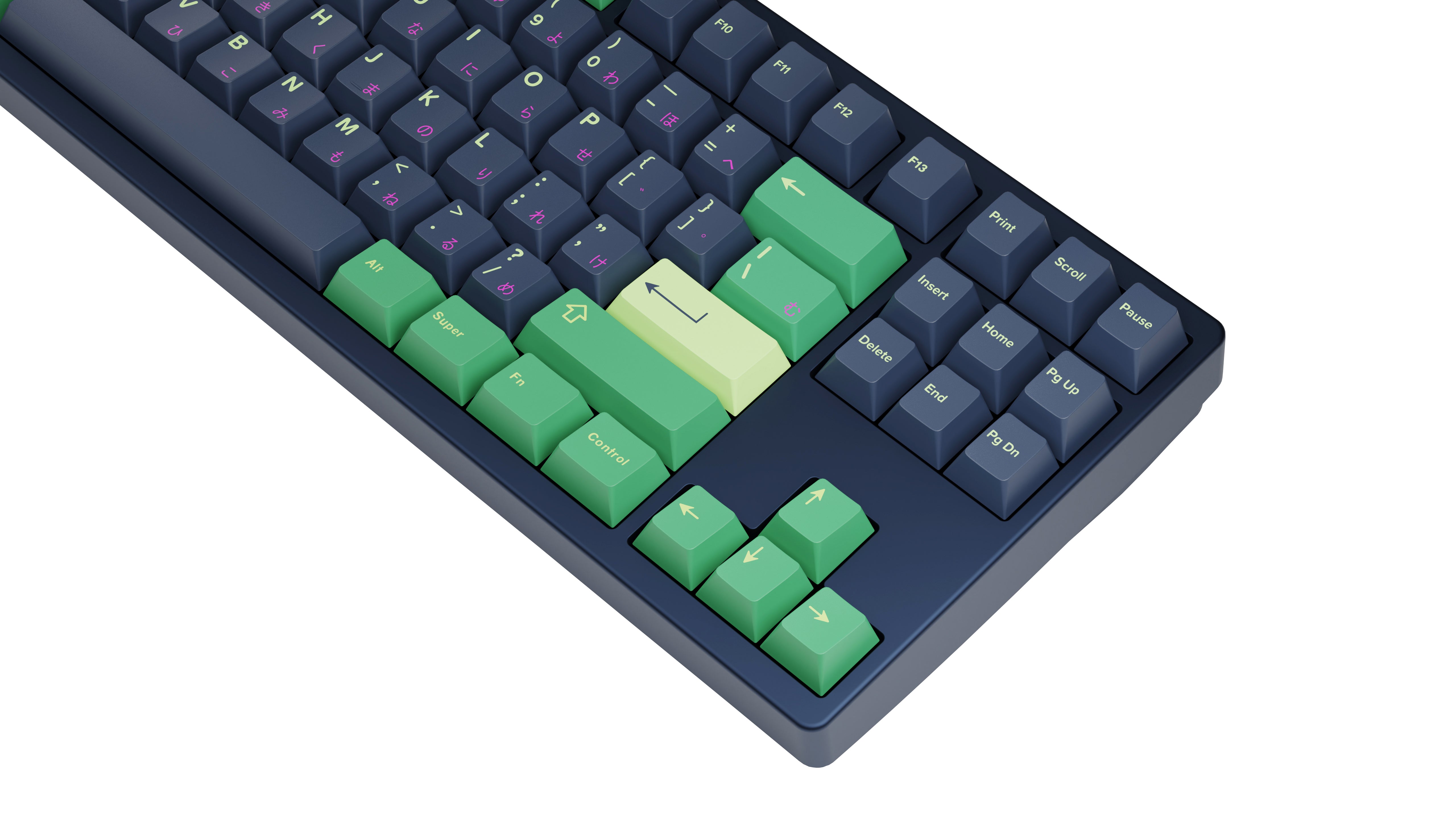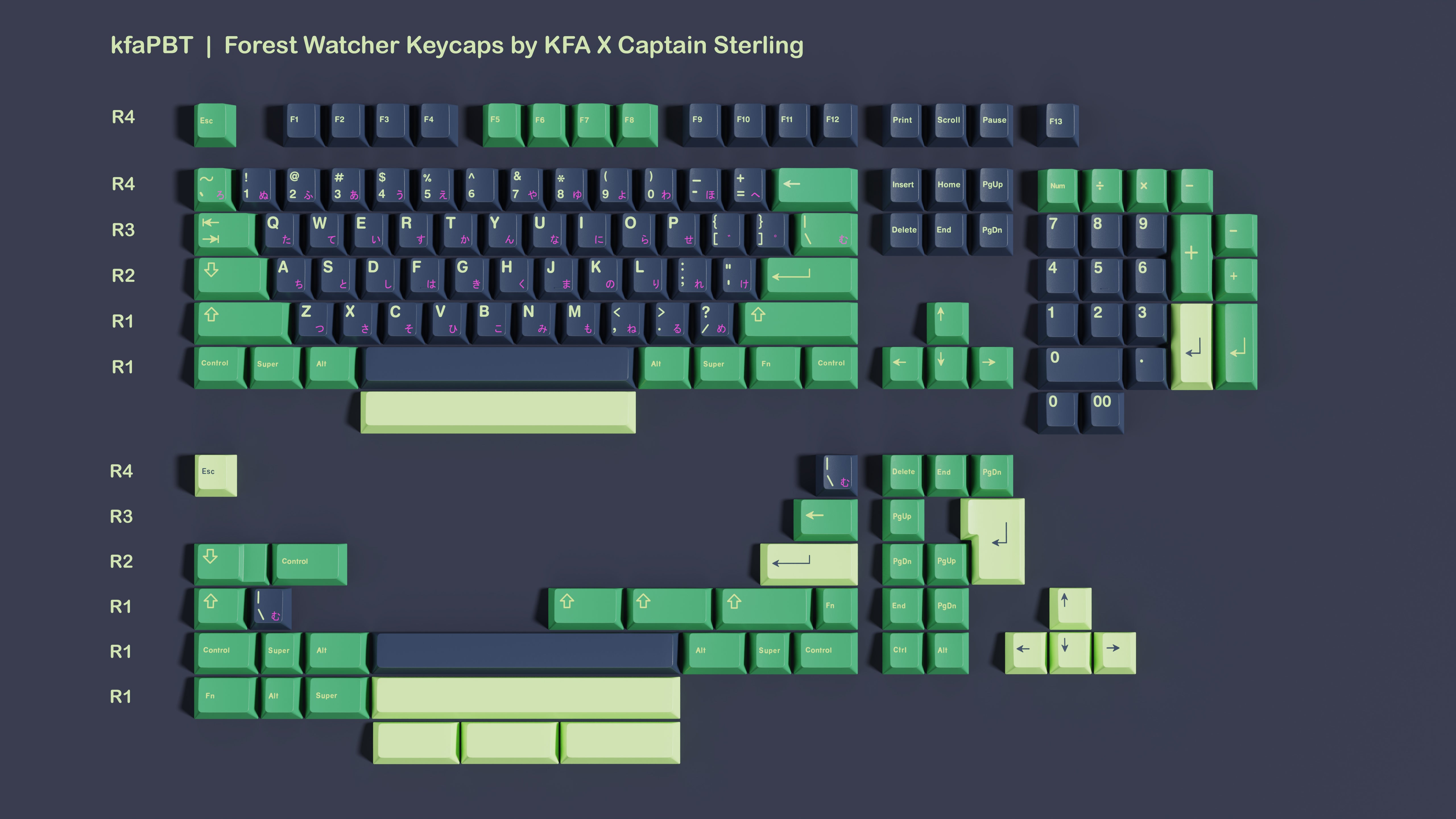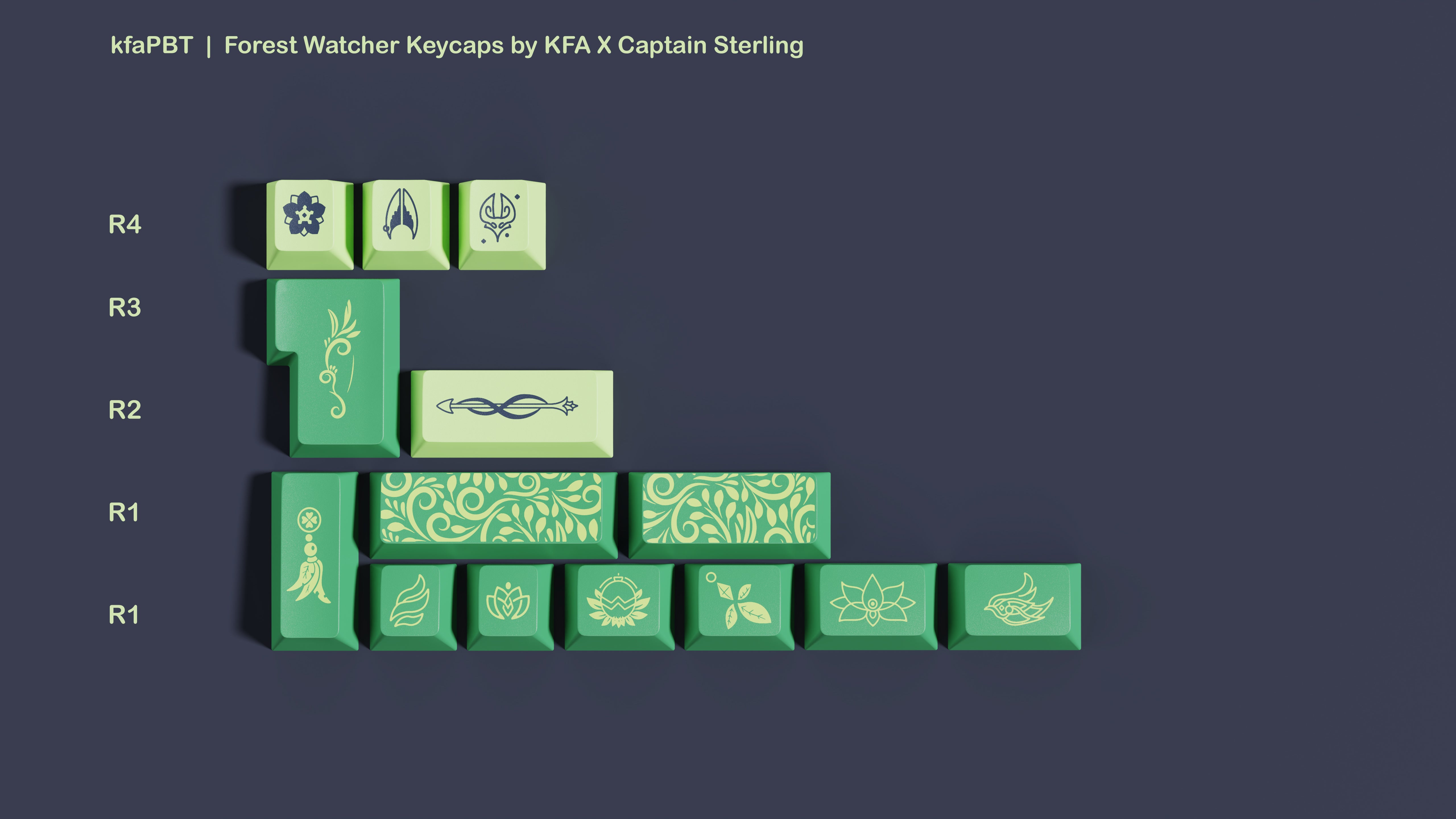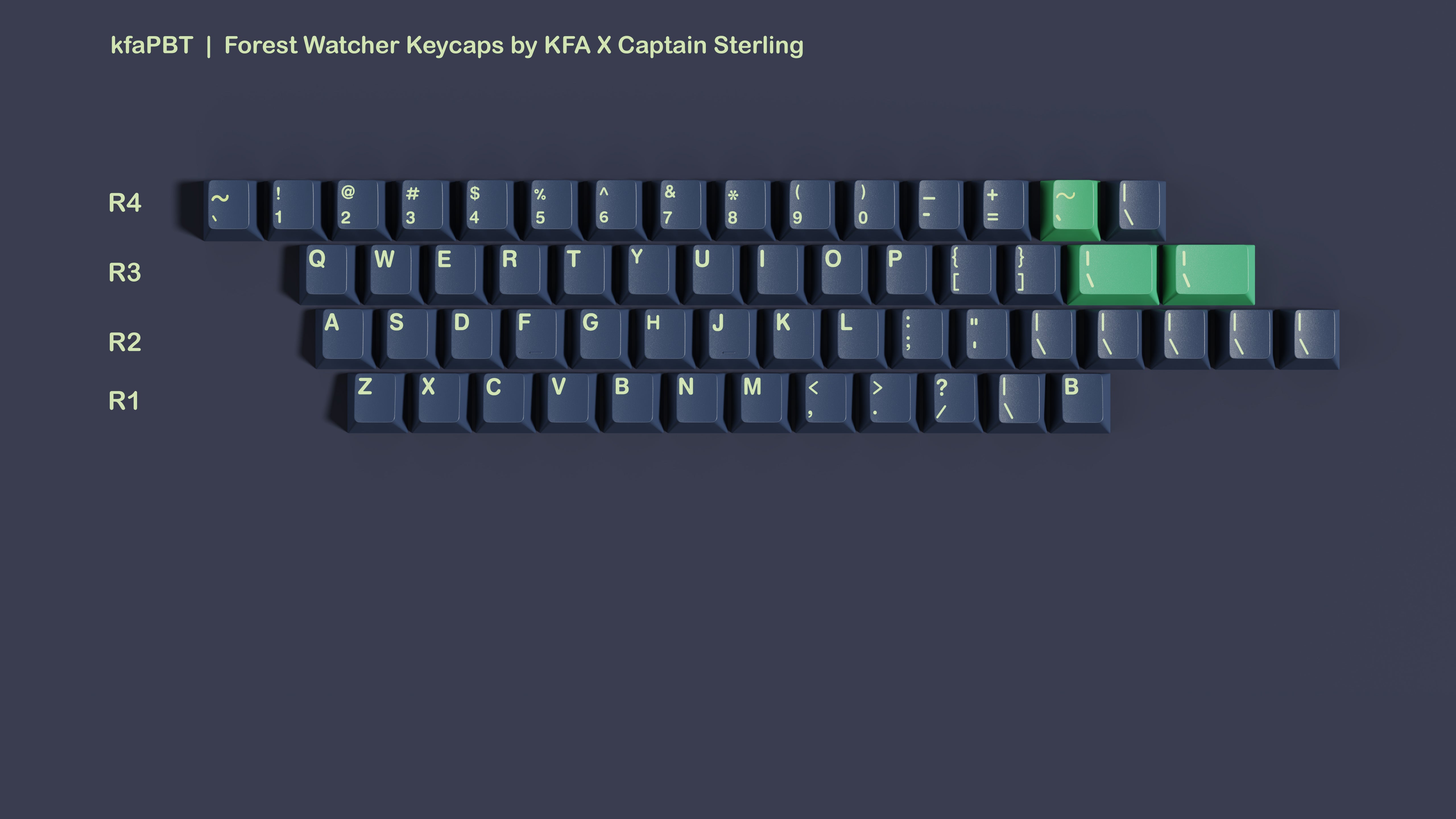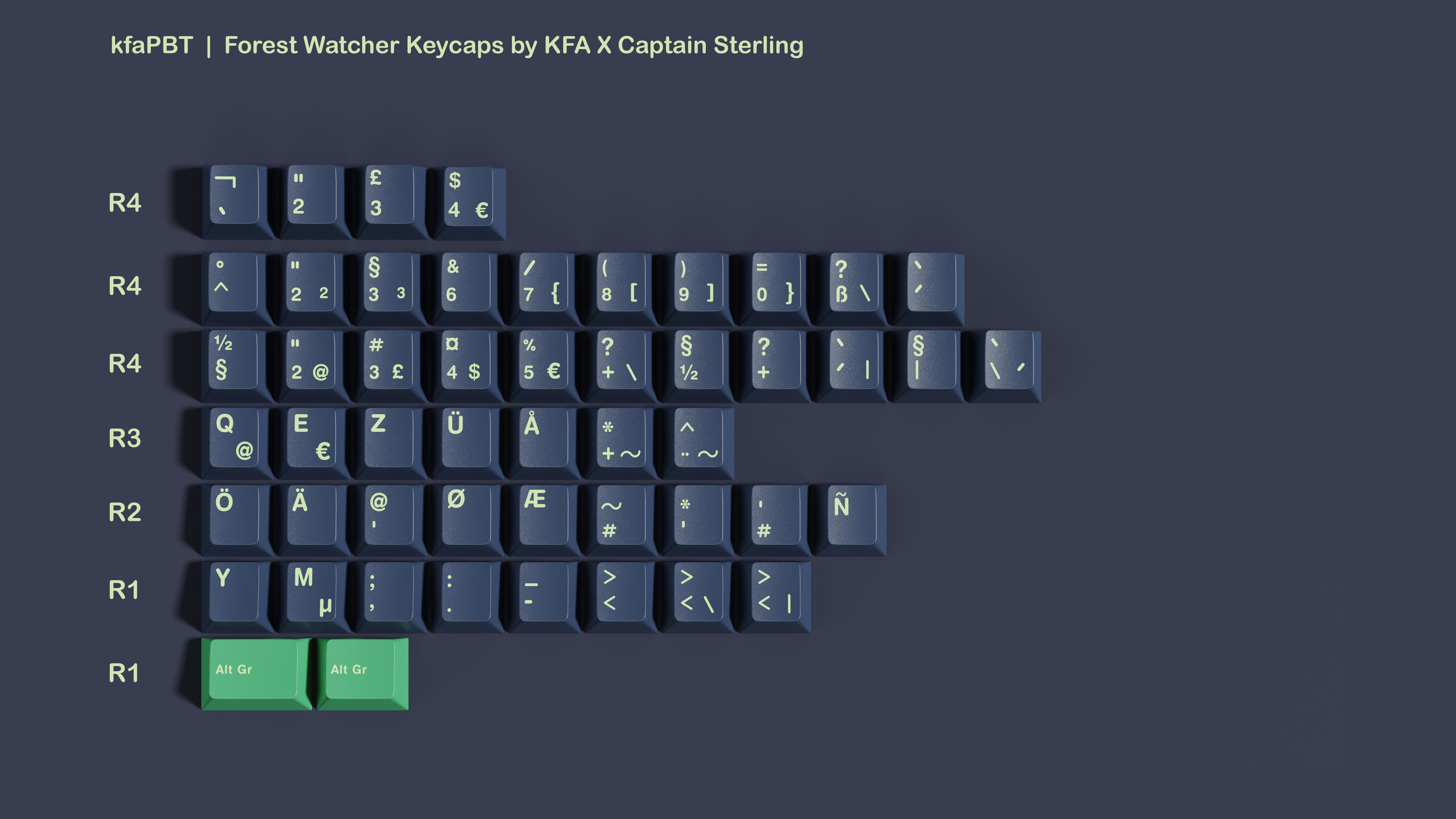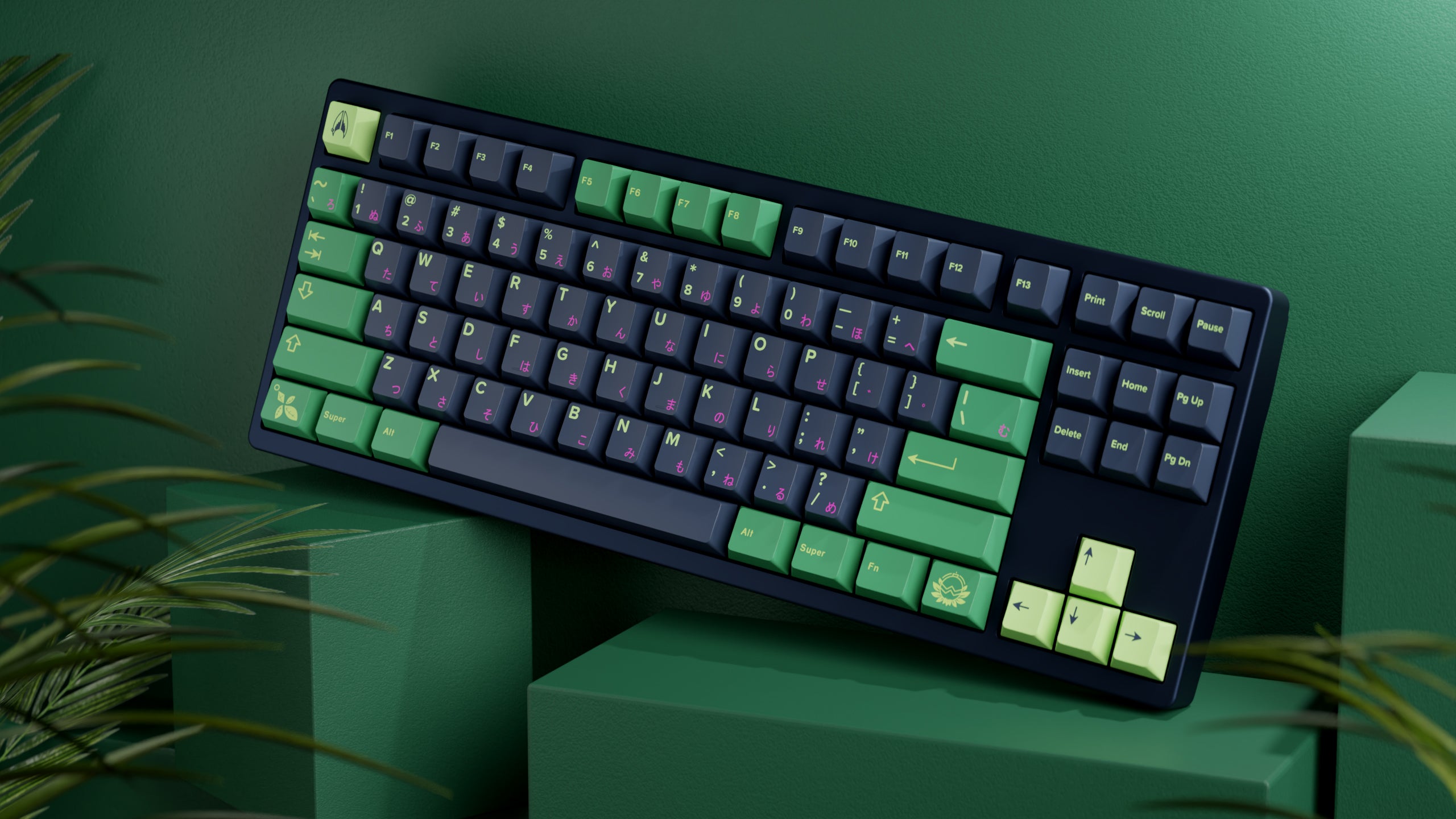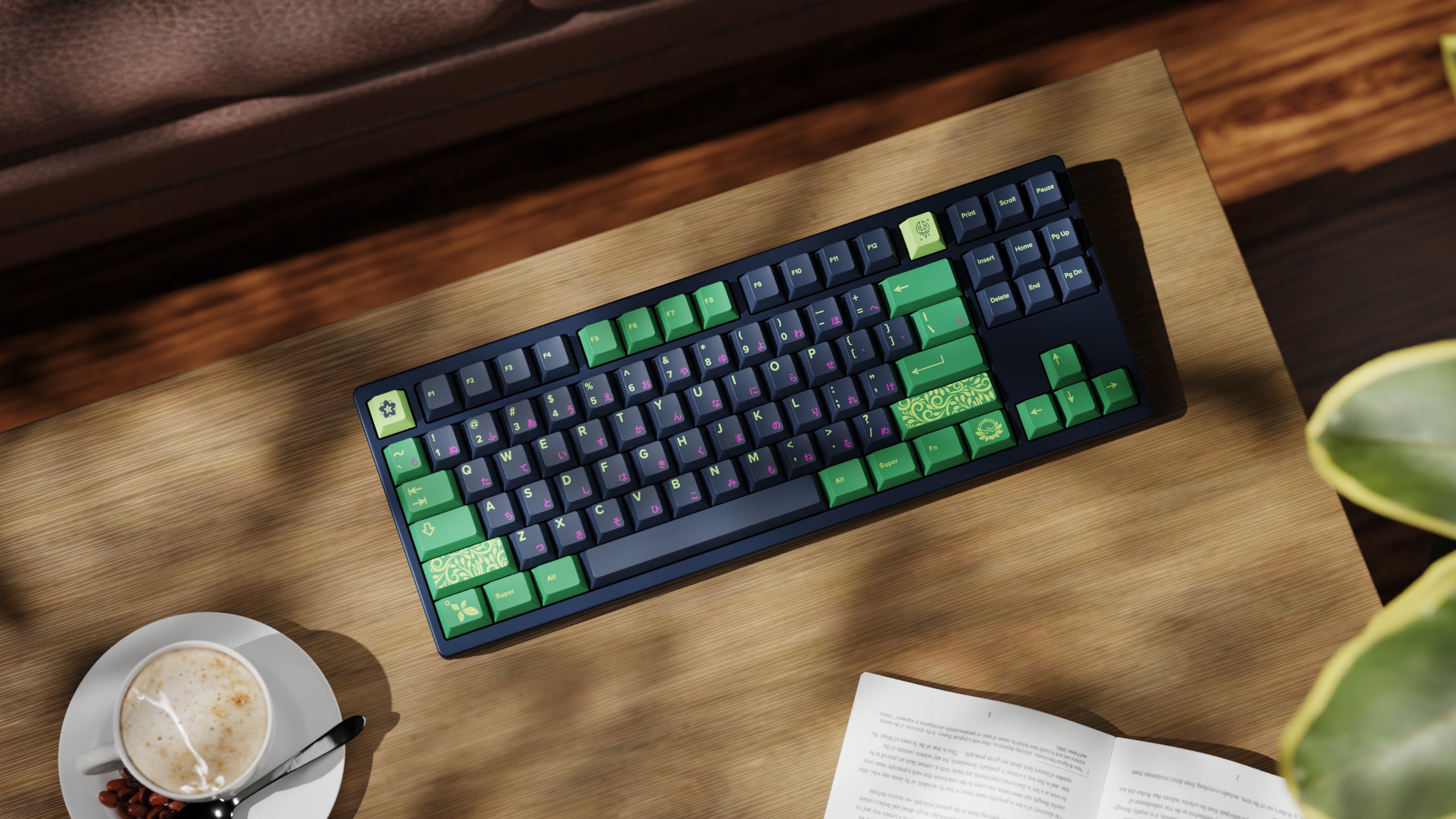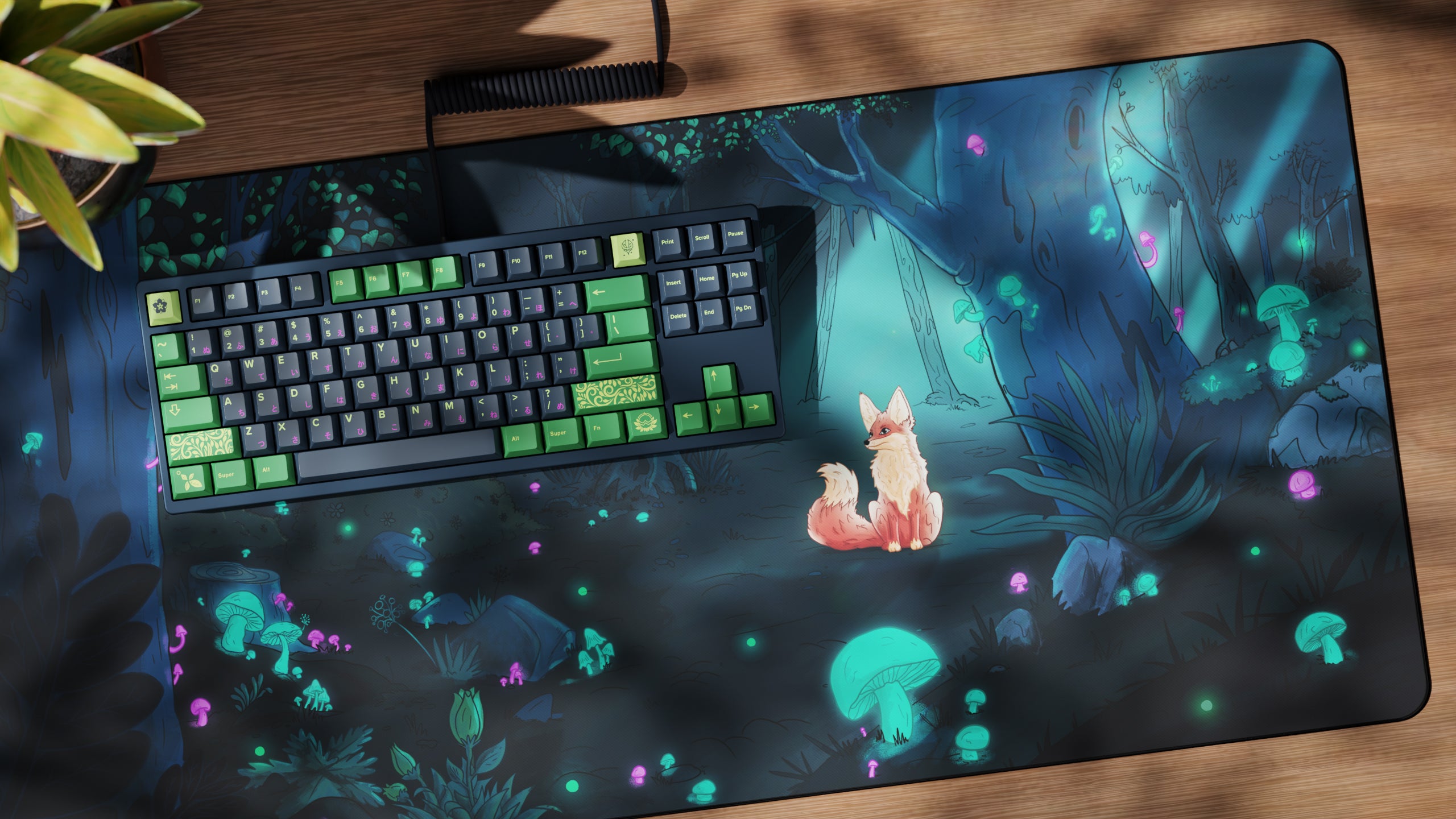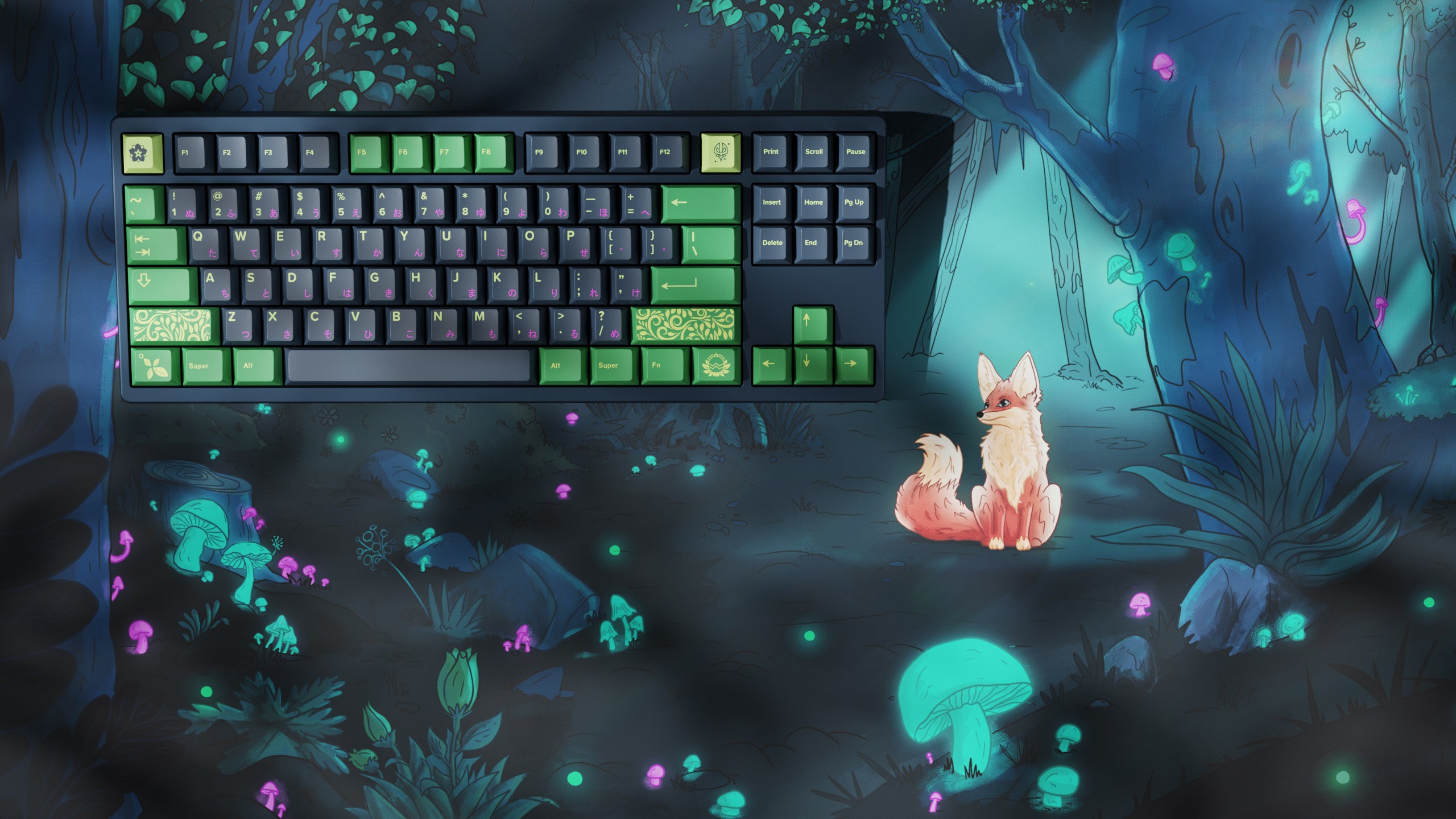 [Pre-Order] kfaPBT Forest Watcher Keycaps by KFA X Captain Sterling
kfaPBT Forest Watcher Keycaps by KFA X CAPTAIN STERLING - Immerse yourself in an ambiance inspired by mystical guardians of enchanting woods. Our "Forest Watcher" set subtly brings to mind a renowned sentinel from tales that tingle the edges of our memories. Let your keyboard tap into the allure of ancient forests.

Grant your keyboard a touch of magic with this captivating set! 💫🌳




Get the Forest Watcher matching deskmat and Switches here.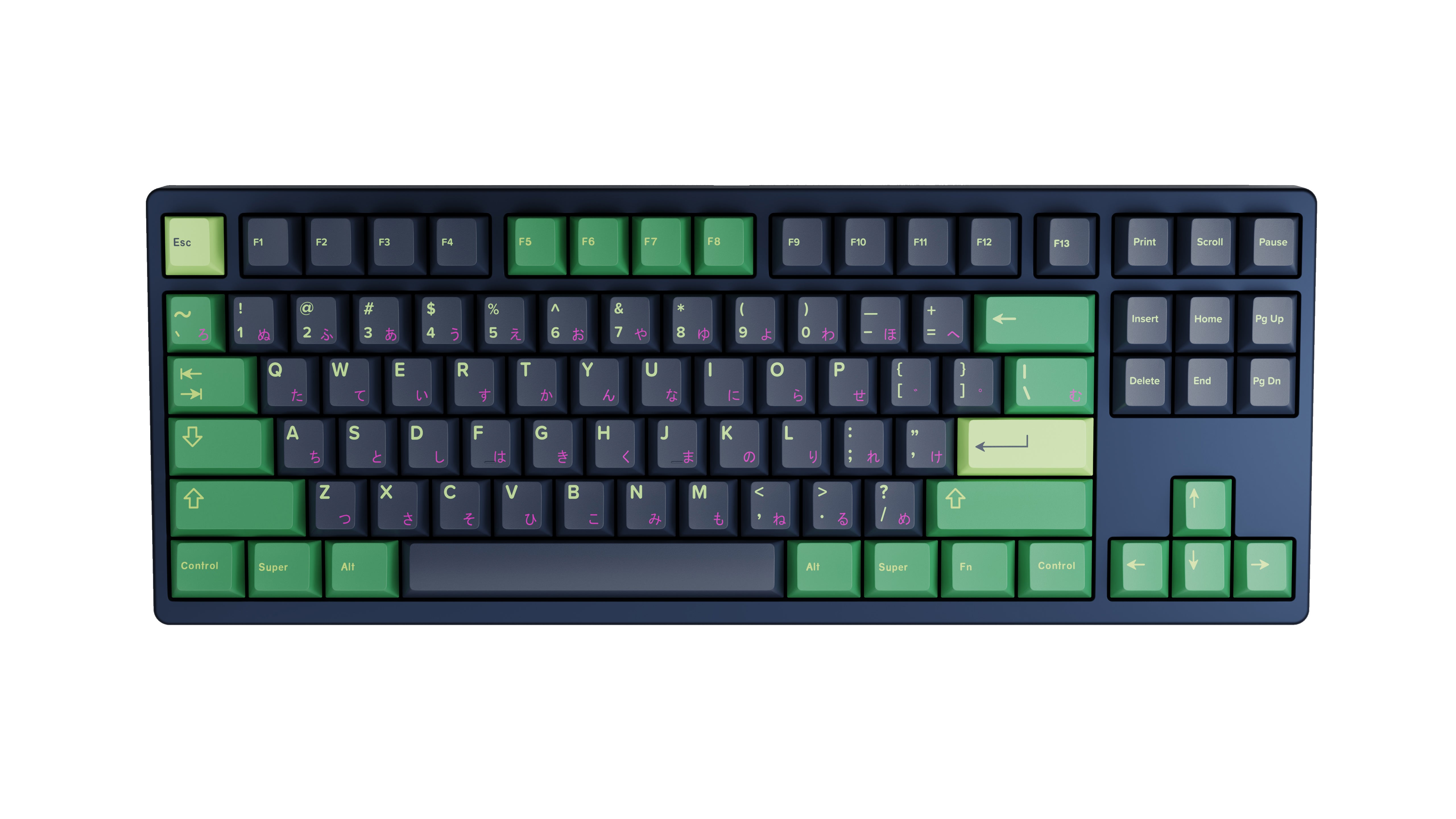 FOREST WATCHER
by KeebsForAll X Captain Sterling
Channel the spirit of a watchful guardian with our Forest Watcher keycaps.
All You Need To Know About our kfaPBT keycaps
kfaPBT Keycap Specs
Take a look at the breakdown of what you get when you purchase a set of kfaPBT Keycaps
Material
Polybutylene terephthalate (PBT)
Inking Process
Dye-Sub & Reverse Dye-Sub
Supported Layouts
60% 65% 70% 100% Mechanical Keyboards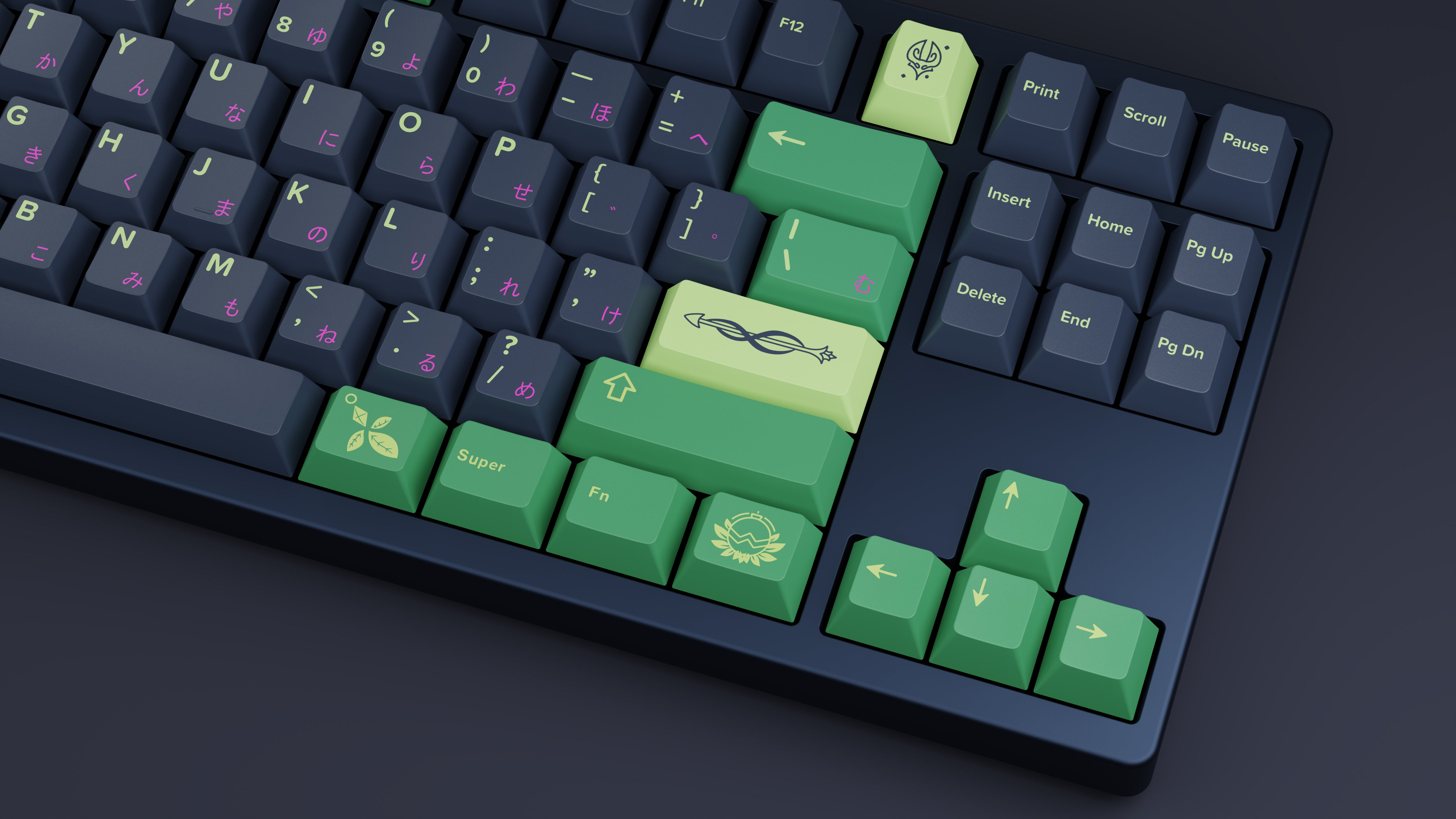 Quality Ensured
Made from premium 1.5mm thick PBT material, these keycaps offer exceptional durability and a luxurious typing feel. With dye-sub and reverse dye-sub printing, the keycaps ensure long-lasting, vibrant key legends that won't fade over time. The PBT material minimizes shine and provides a satisfying textured surface. Our high-quality PBT keycaps ensure a reliable and long-lasting investment for your keyboard, so you can type away with confidence.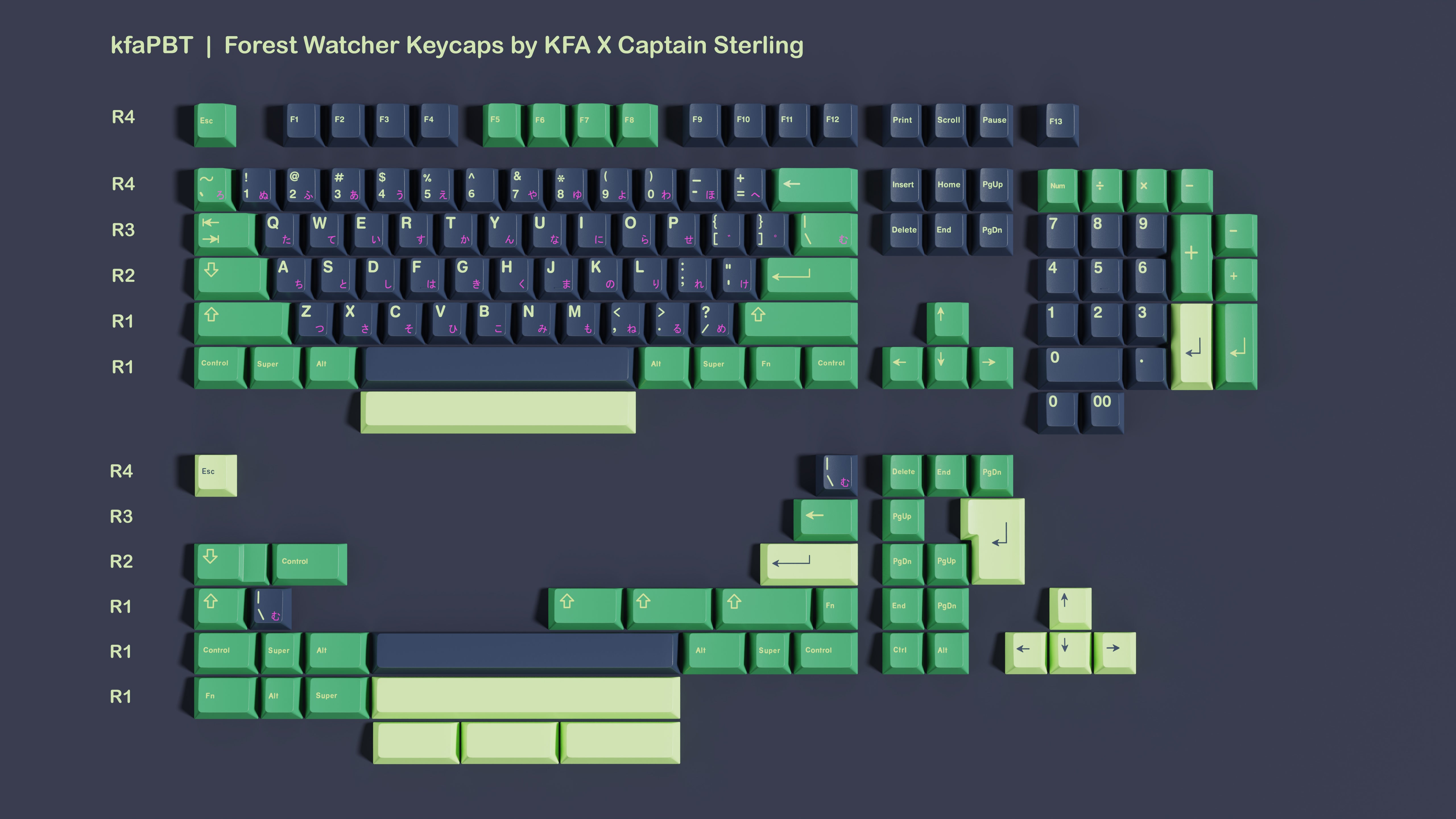 Multi Layout Supported
At KeebsForAll, we prioritize versatility in our kfaPBT keycap sets to accommodate various keyboard layouts. We value community input and strive to offer a wide range of keycap variations that cater to your specific needs. In addition, we're excited to announce that our latest sets now feature Mac legends, further expanding compatibility and customization options for Mac users. Your keyboard setup just got even more tailored to your preferences.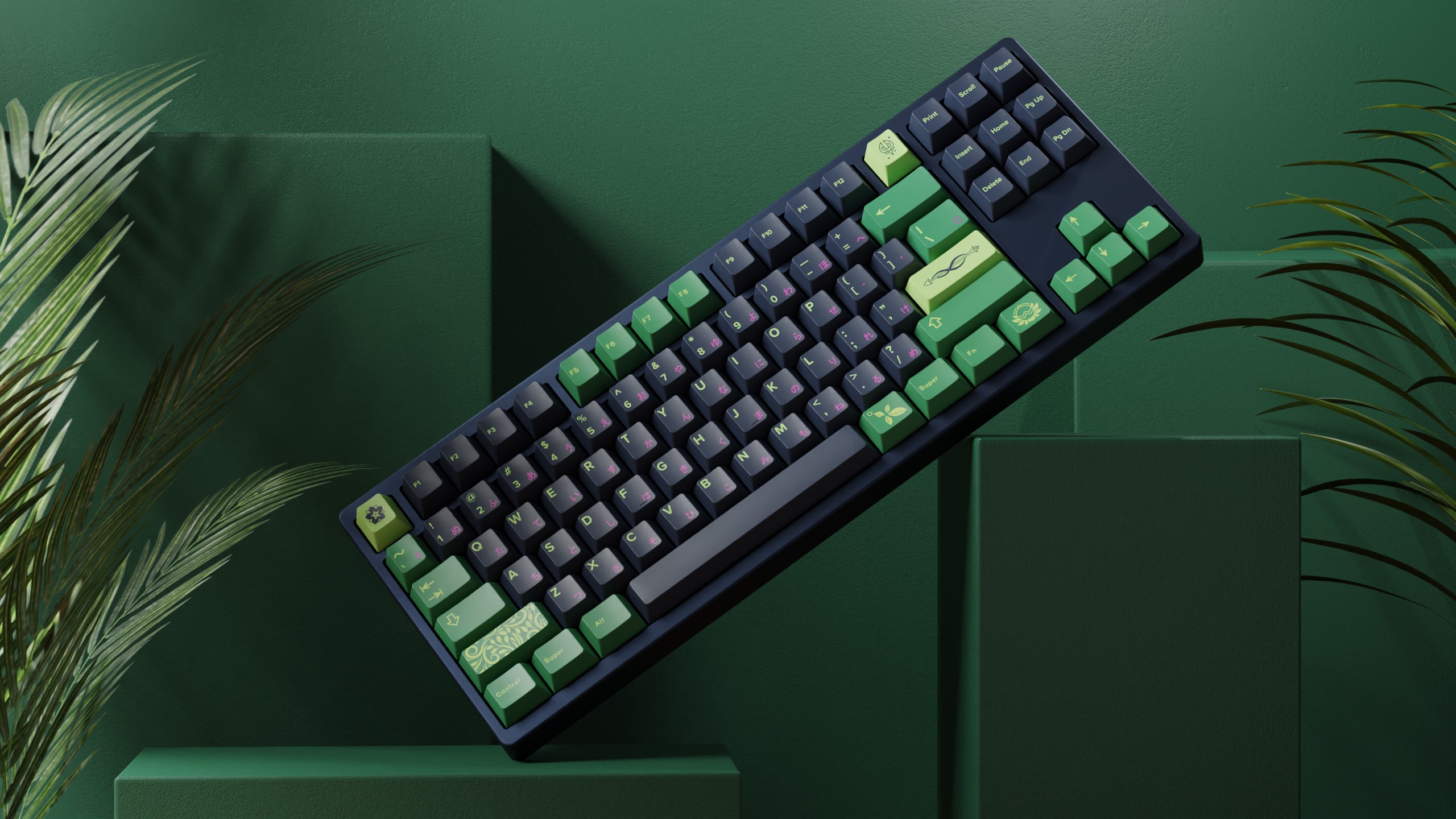 Unique Design
The kfaPBT Forest Watcher keycaps, crafted from a unique collaboration between KFA and Captain Sterling, immerse you in the mystique of the forest's protective spirit. This harmonious blend of artistry and function is exclusively available on our website.