Krytox XHT-BDZ is a thick, PFPE grease. Higher quality and better shelf life than Permatex Dielectric Grease. The XHT-BDZ can greatly reduce the stabilizer's rattles, even without doing special mods, such as Holee Mod. Highly recommended and used by popular streamers and youtubers.
Sold in 3g, 5g, & 10g.
The Manic Geek | Krytox XHT-BDZ + Plate Mounted Stabilizers
We do not accept returns for lubricants as it would be impossible to guarantee they were not tampered with, contaminated, or stored improperly.
***Use Warning***
Lubricant can not be cleaned with soap and water and is resistant to many solvents. 
Although the lubricant is chemically stable and non-hazardous please wear gloves and place a protective layer of drop-plastic below any working surface.  Spills are difficult to clean, and the lubricant will transfer from an operator's hands to any surface they may touch.
Please clean up any accidents with a microfiber cloth.
KeebsForAll is not responsible for any damages which occur as a result of untrained or unsupervised use.  This chemical is for industrial use only.
Customer Reviews
08/05/2021
Adan G.

United States
Awesome
Than you so much I really love getting every single product if I could thanks a lot!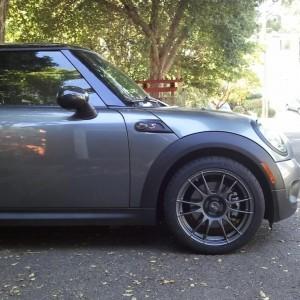 CS
08/01/2021
Christopher S.

United States
Eliminated spacebar ticking sound
I was using dielectric grease and PTFE based lubricant for the wire to plastic contact points and the results were fine, but on one of my boards I was still hearing a bit of ticking on one side of the spacebar. I tried "plugging the butt" and again, it was fine but I couldn't stop hearing a minor amount of ticking. So I tried XHT-BDZ just to see if there would be any difference. I started with a small amount, then added a bit more after spamming the spacebar (but still ended up using a lot less than dielectric grease. All of a sudden joy washed over me as I stopped hearing the ticking sound. I thought maybe it'd come back after some use, but it's been about a week and my spacebar is tick free! This stuff might not be for everyone, but I think as a last resort it's worth giving a try.