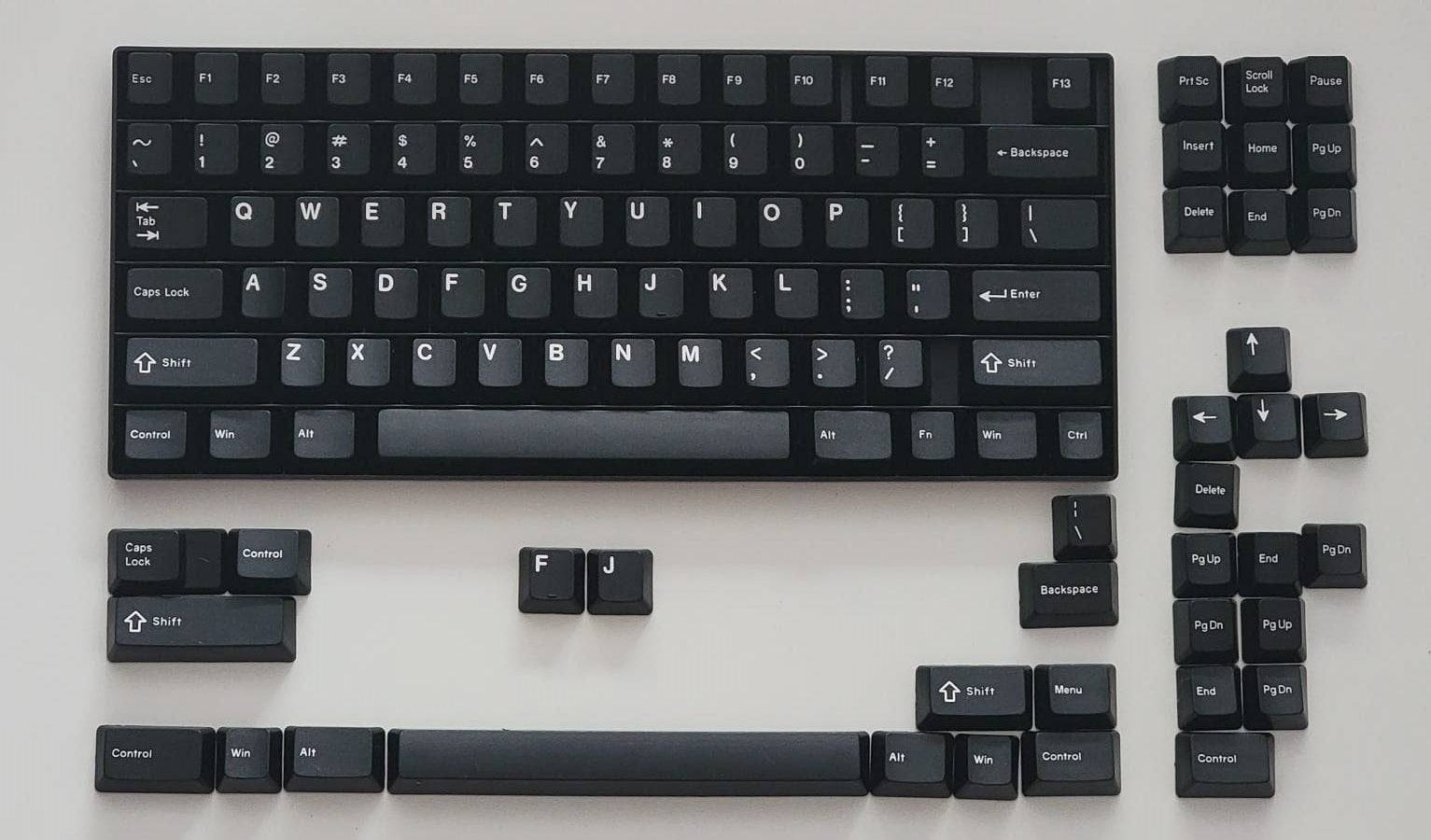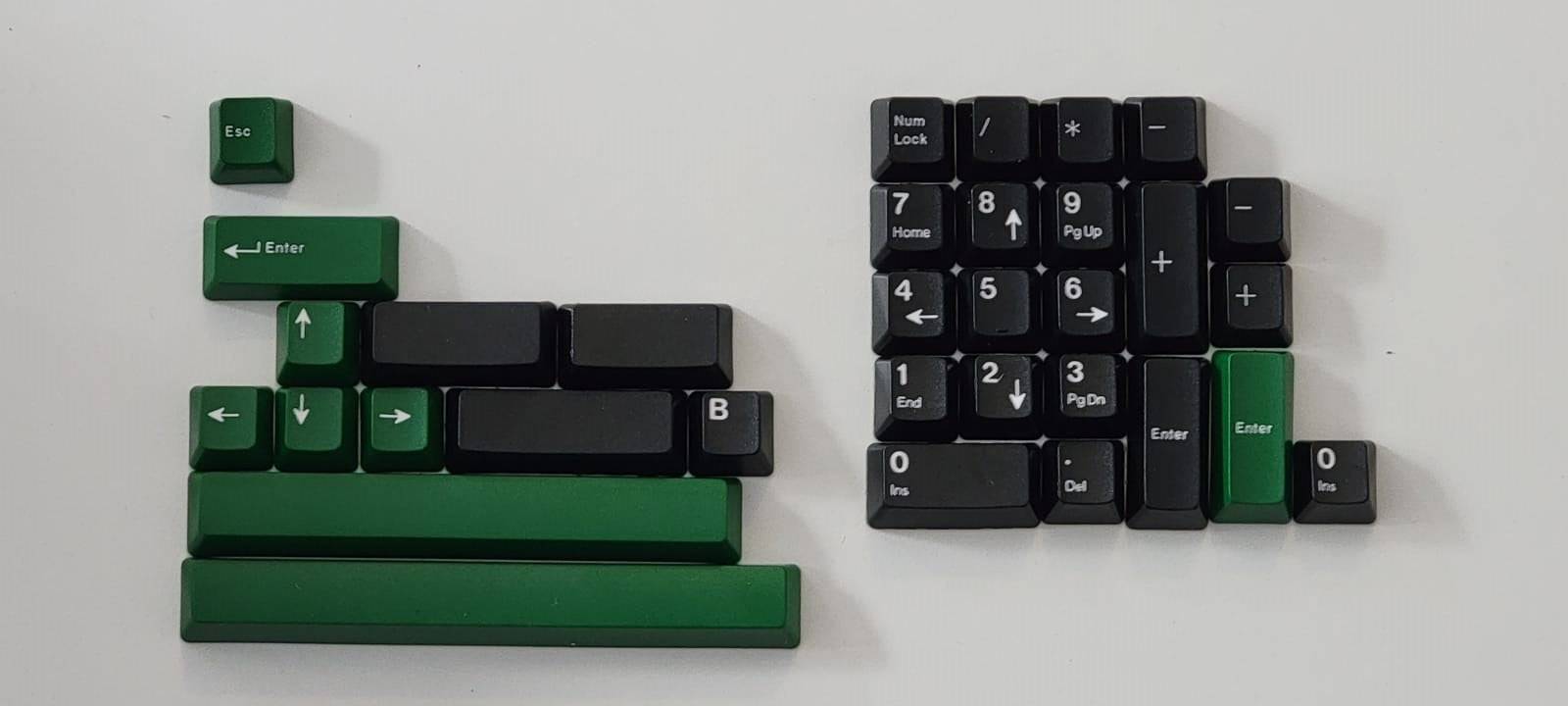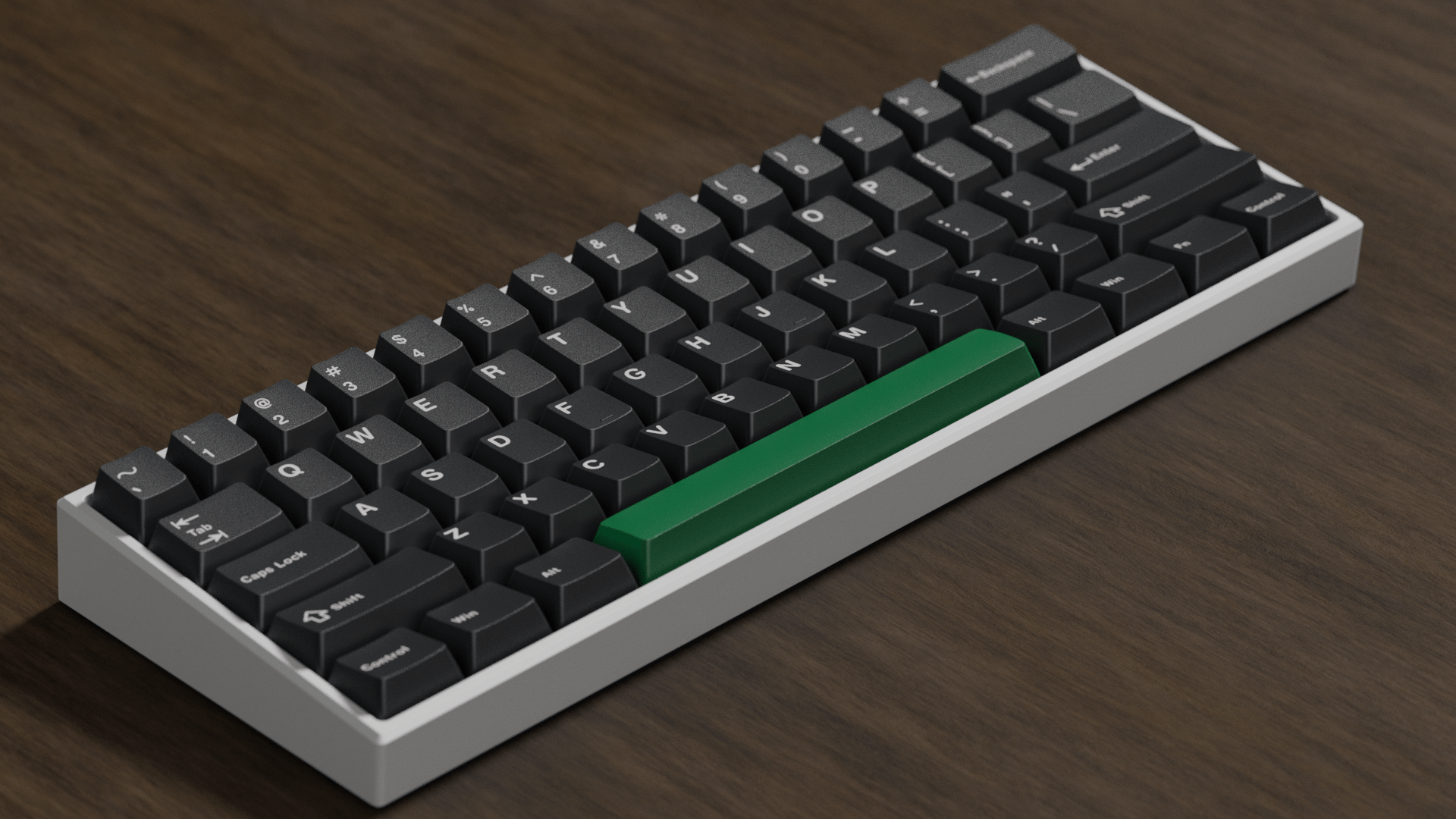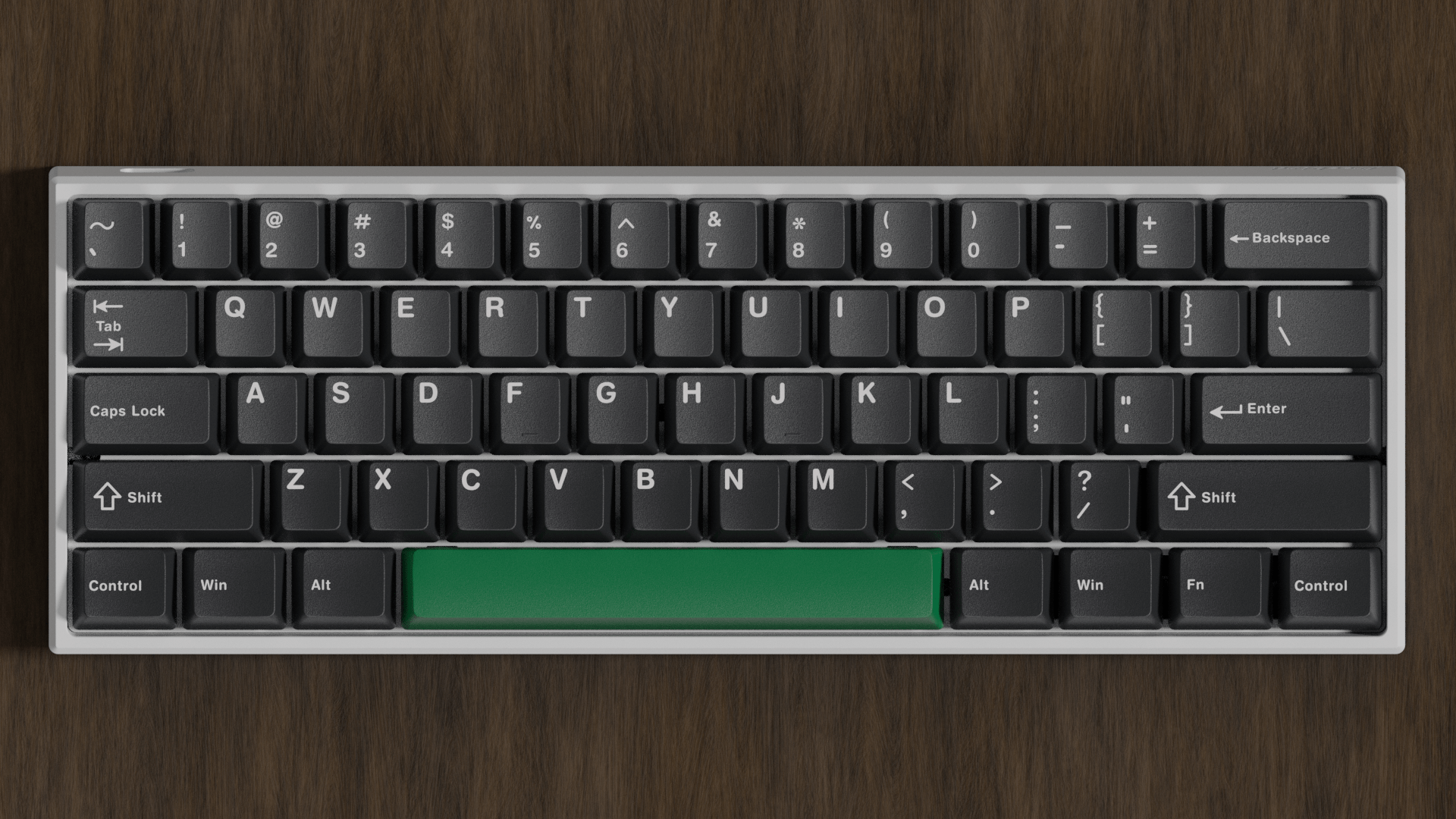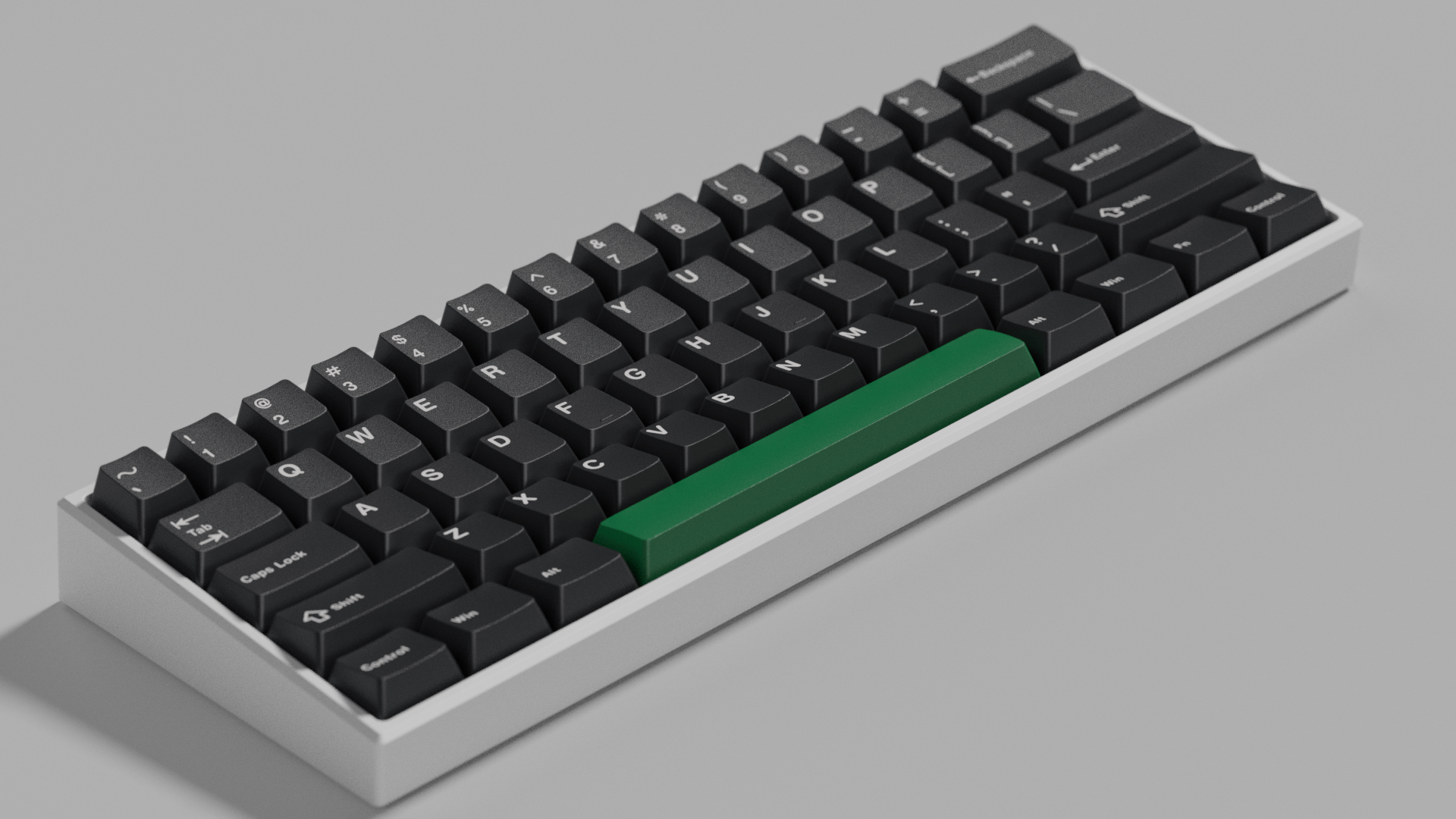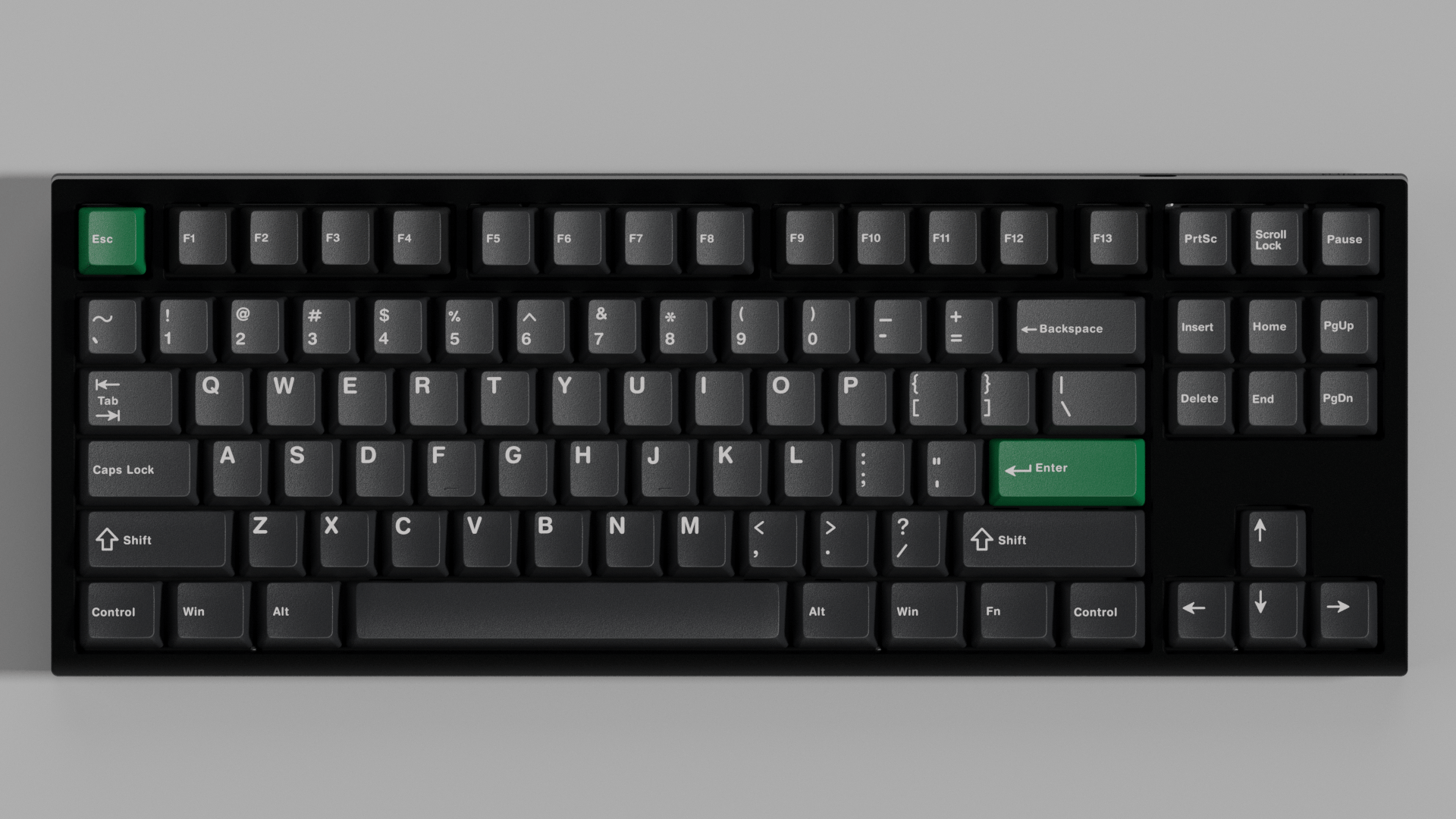 DCS White on Black Keycaps
In-Stock DCS White on Black is Double Shot ABS from SP (Signature Plastics). The profile is extremely similar to the standard Cherry/GMK profile. 

Our motivation is to bring keycaps produced, using double-shot ABS, to beginners in the mechanical keyboard hobby and the mass-market. Many people are familiar with the sought after GMK keycaps that are often in group buys. However, those sets are often extremely expensive and can take over a year to enter production. This makes it very difficult for beginners to commit to a group buy for their first build. 

Specifications:

Base and extension kits are available for purchase.

Supported Layouts: 60%, 65%, 75%, TKL, Full Size, 96 key, 1800, HHKB, 65/75 with alternate macro columns, tsangan (7u) and standard (6.25u) bottom row, and more!

Key Count: 146

Base Kit Keycap Color: White on Black (Due to the lighting in the renders it might seem like there is a gradient on the keycaps, however it is only white on black.)

Profile: DCS (Similar to Cherry and GMK)

Material: Double-Shot ABS

Switch Compatibility: Cherry MX and all MX clones including Gateron, Halo, and Kailh

Spacebar Size: Both 6.25u and 7u

Keycaps don't qualify for free shipping like some of our other products.