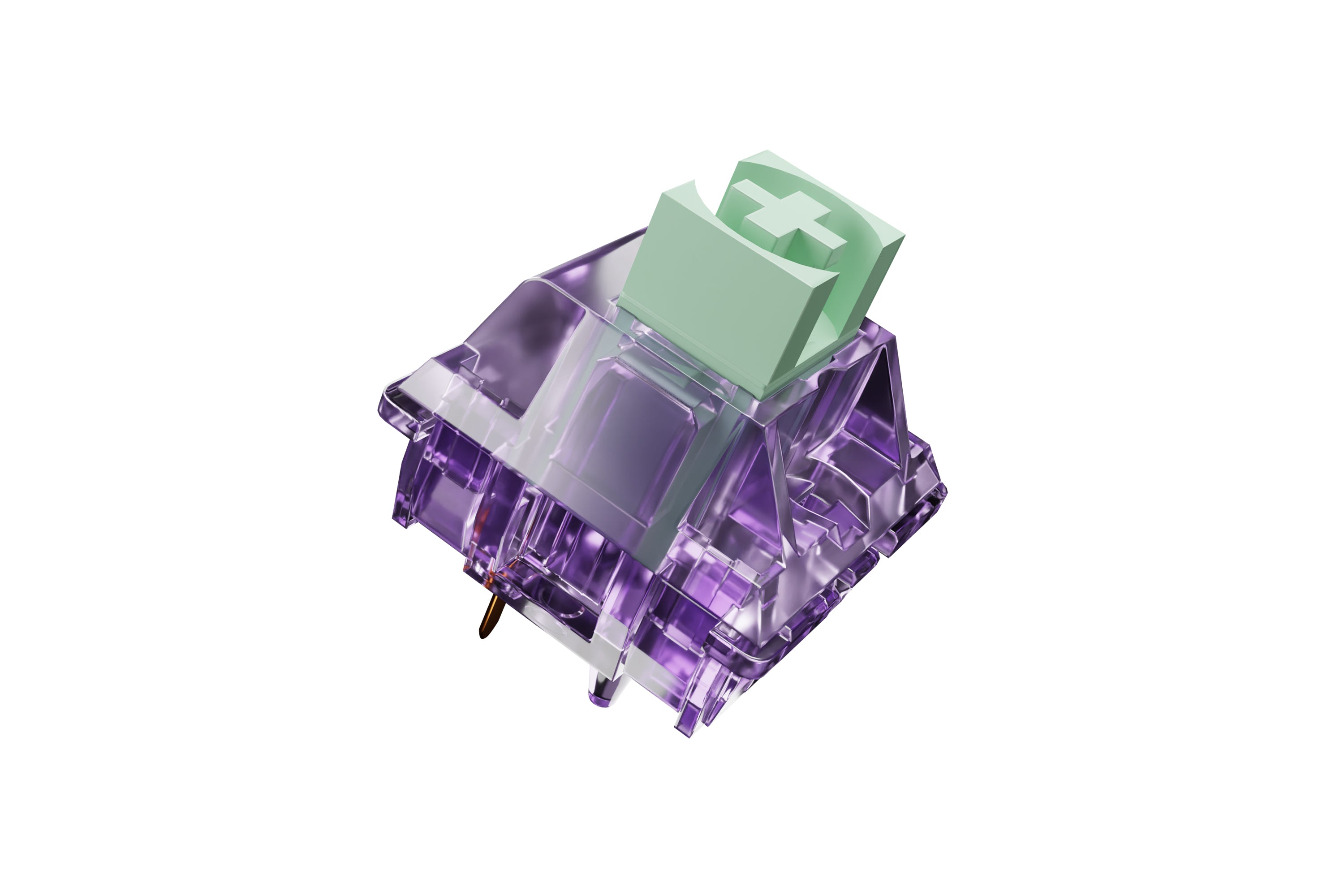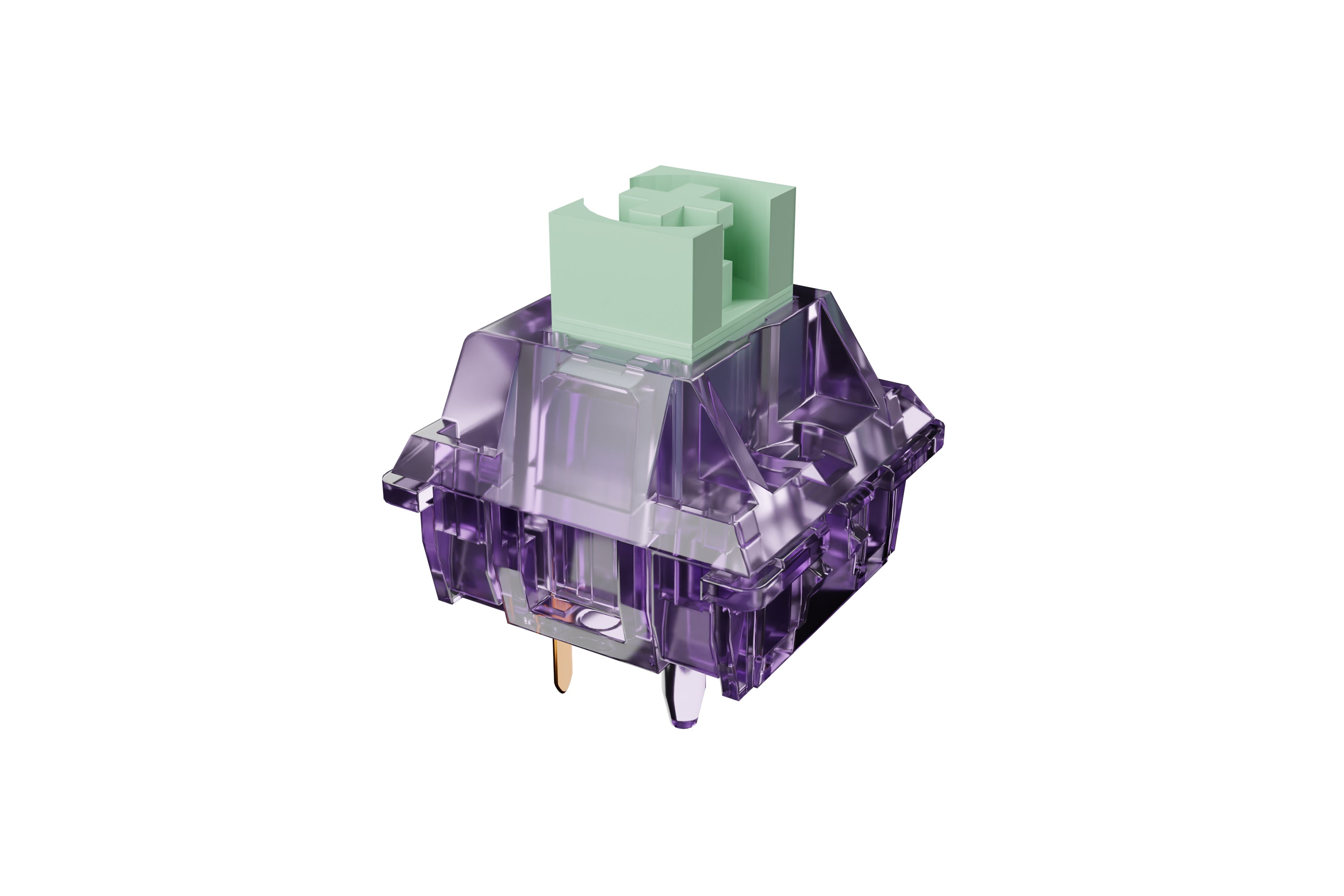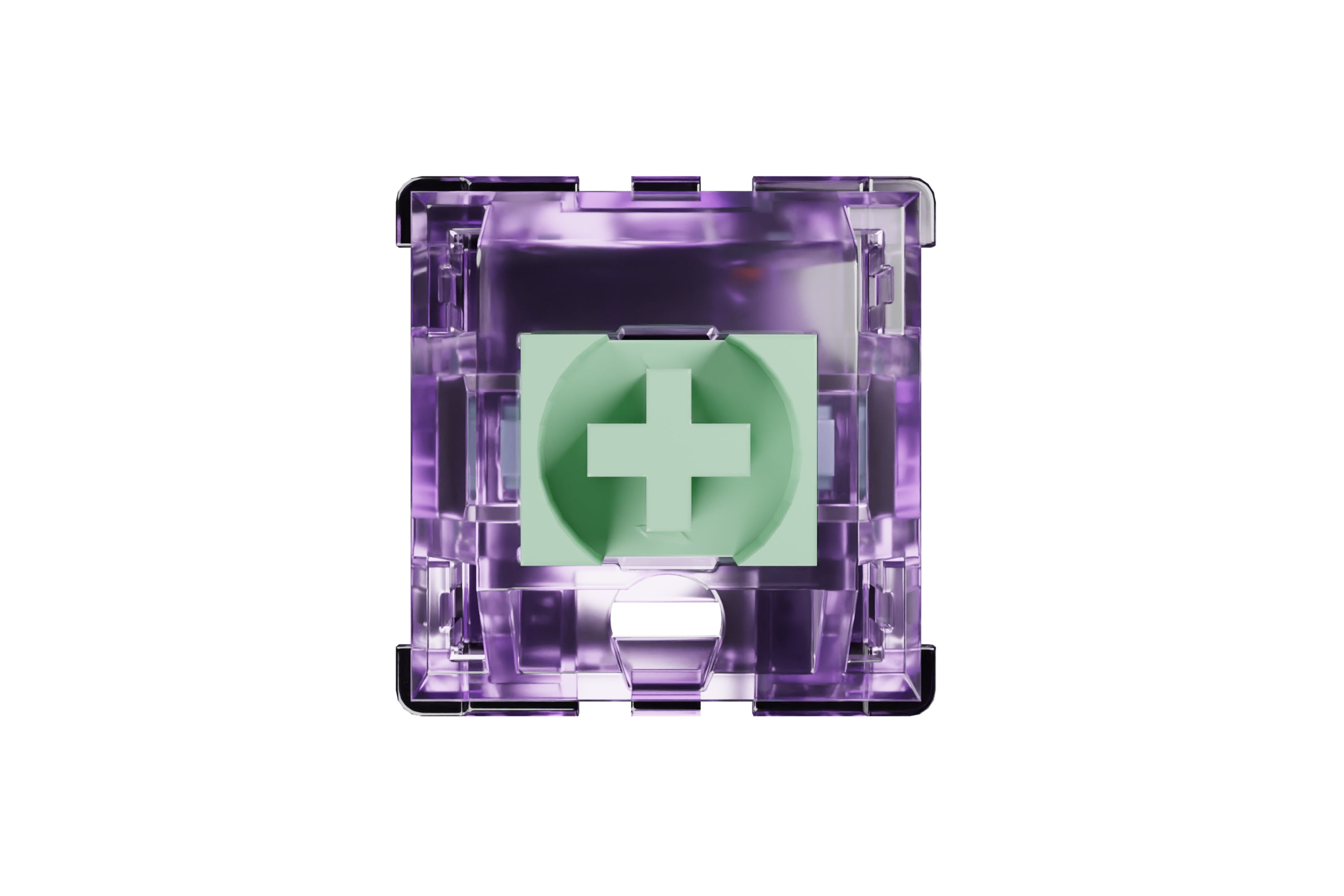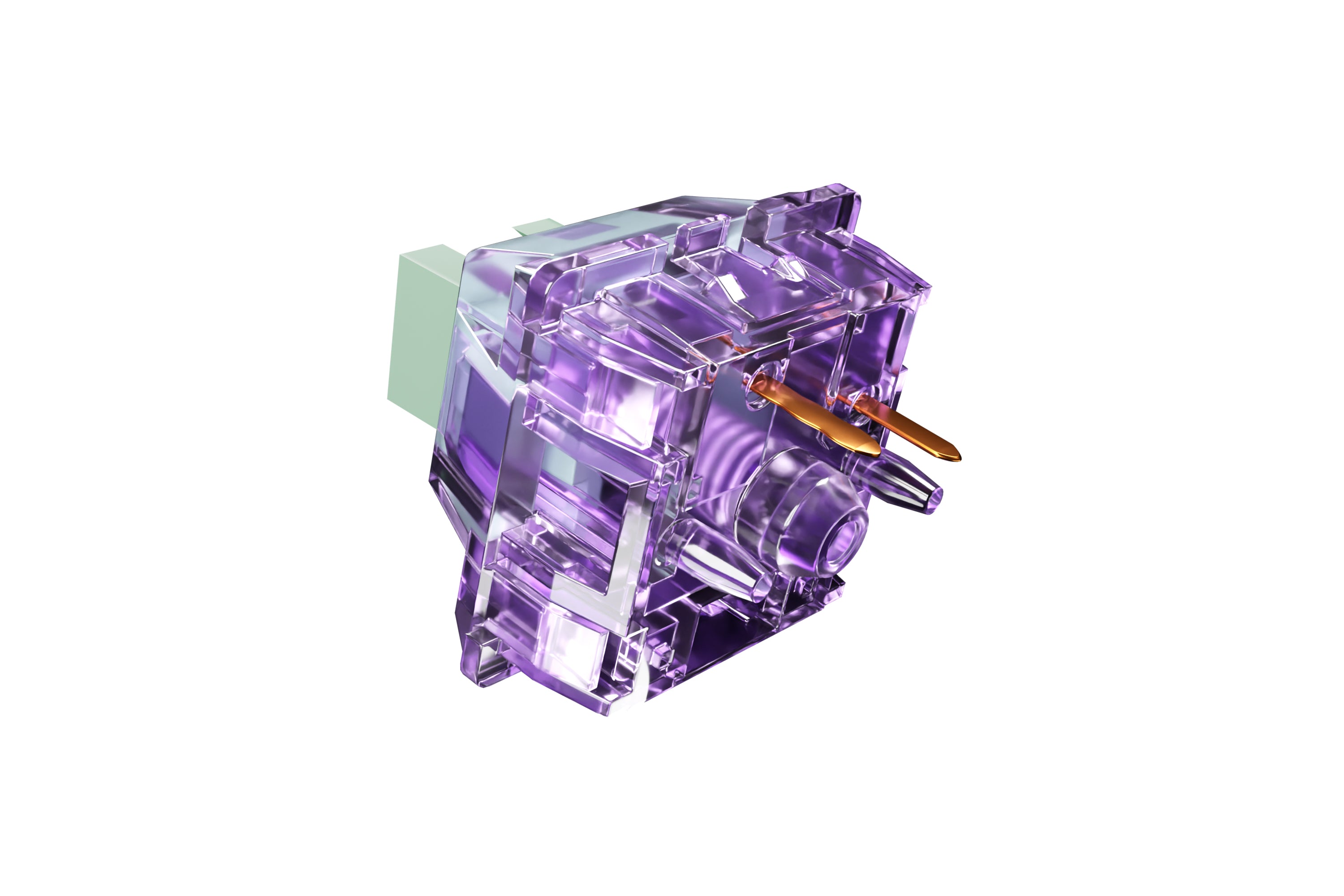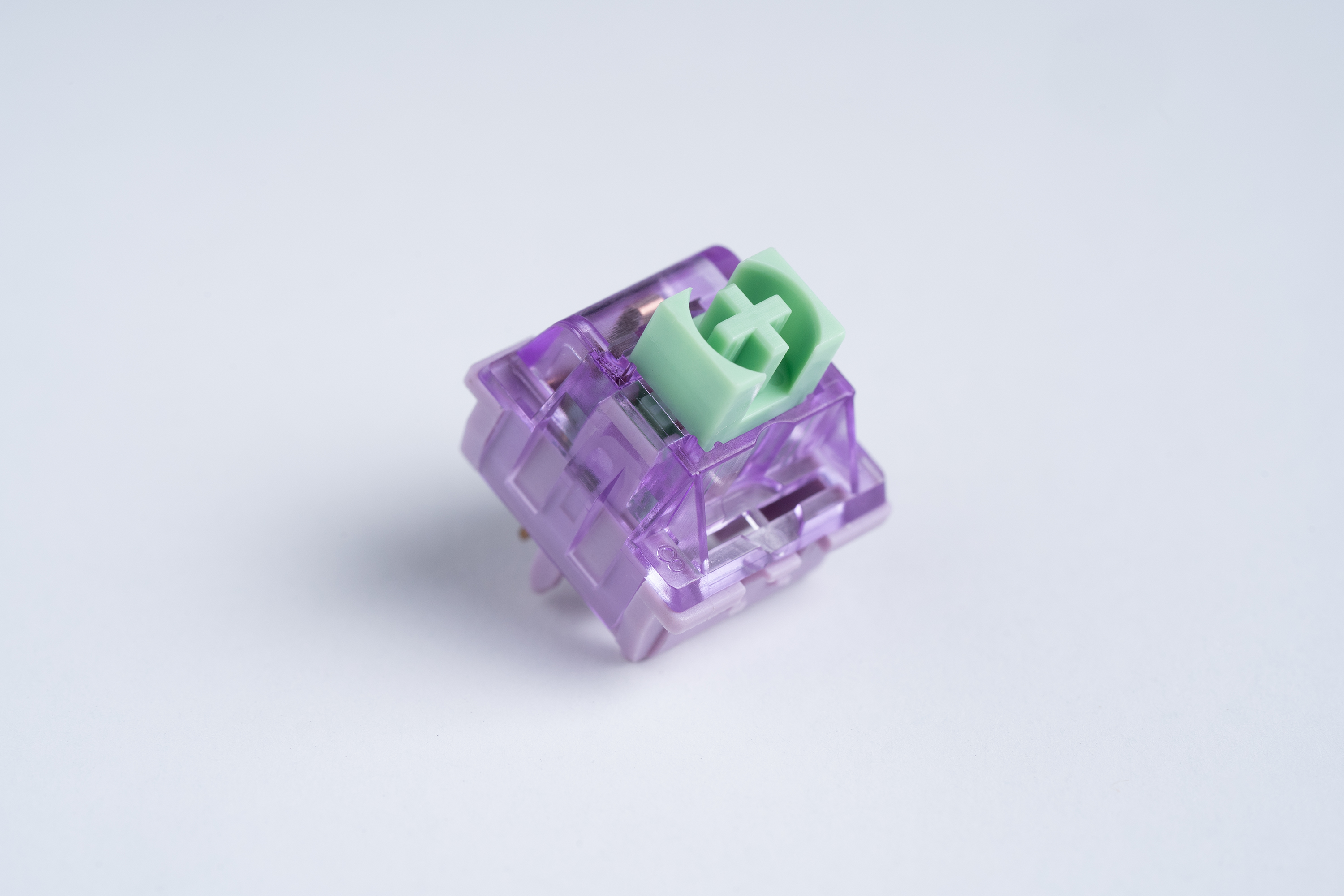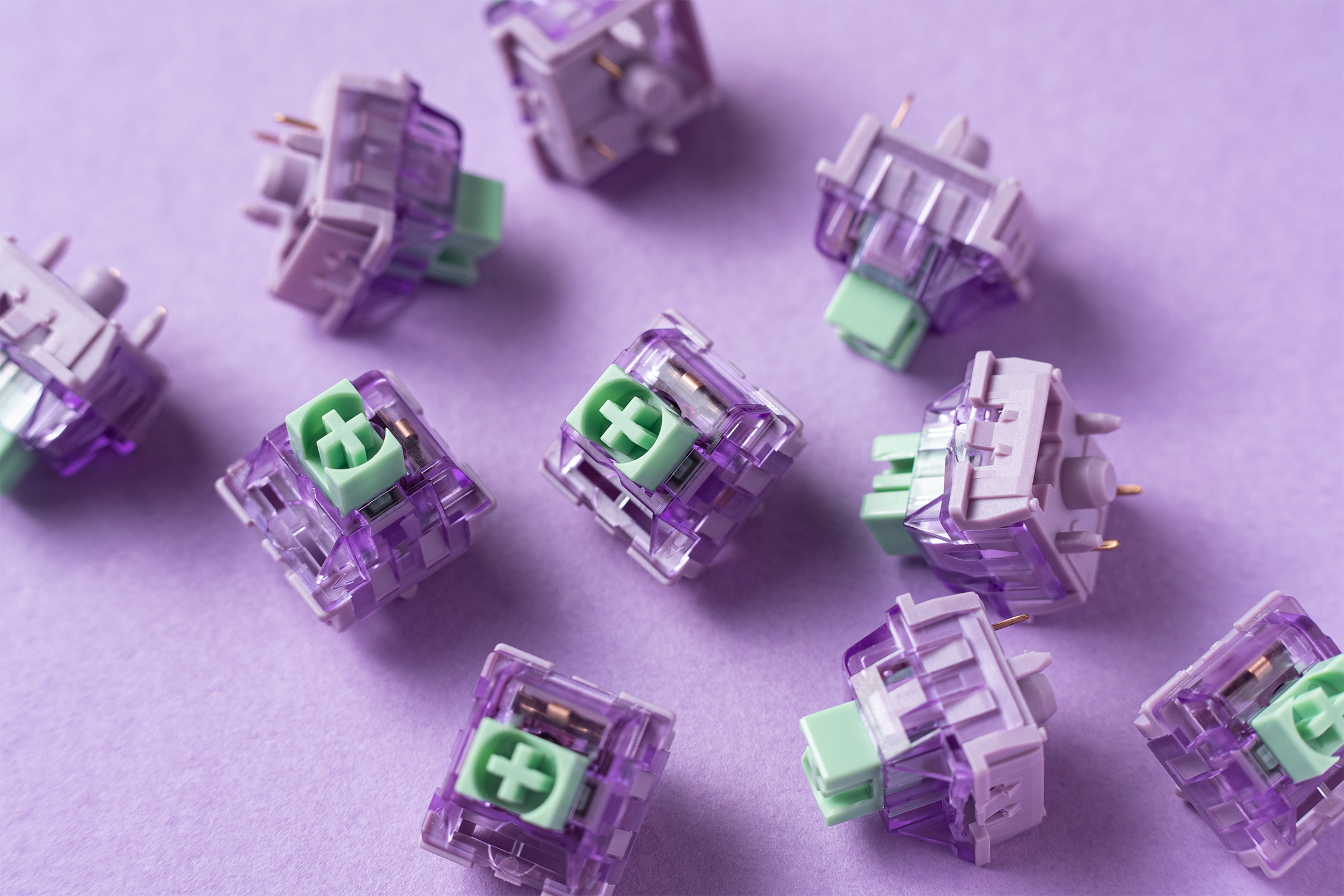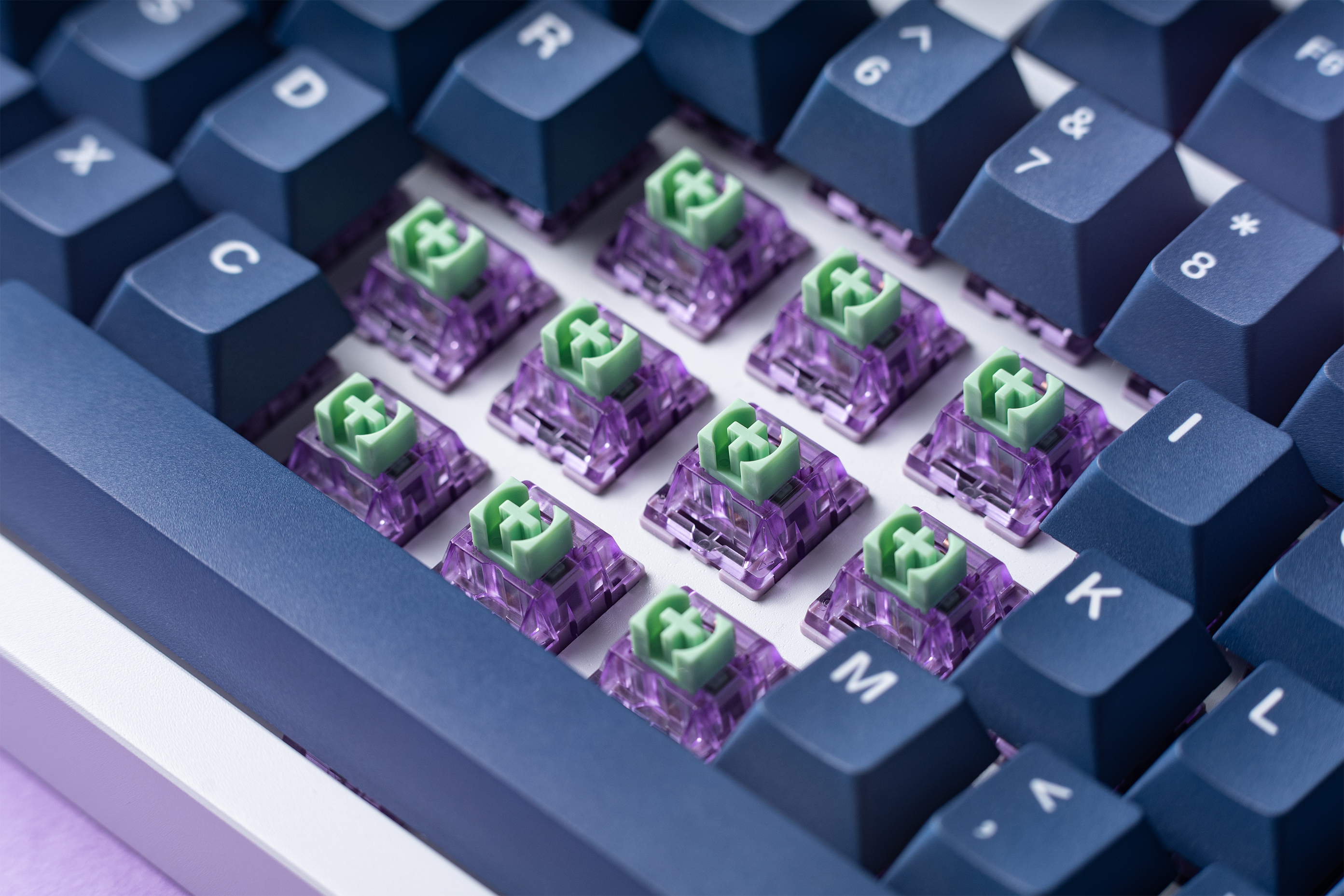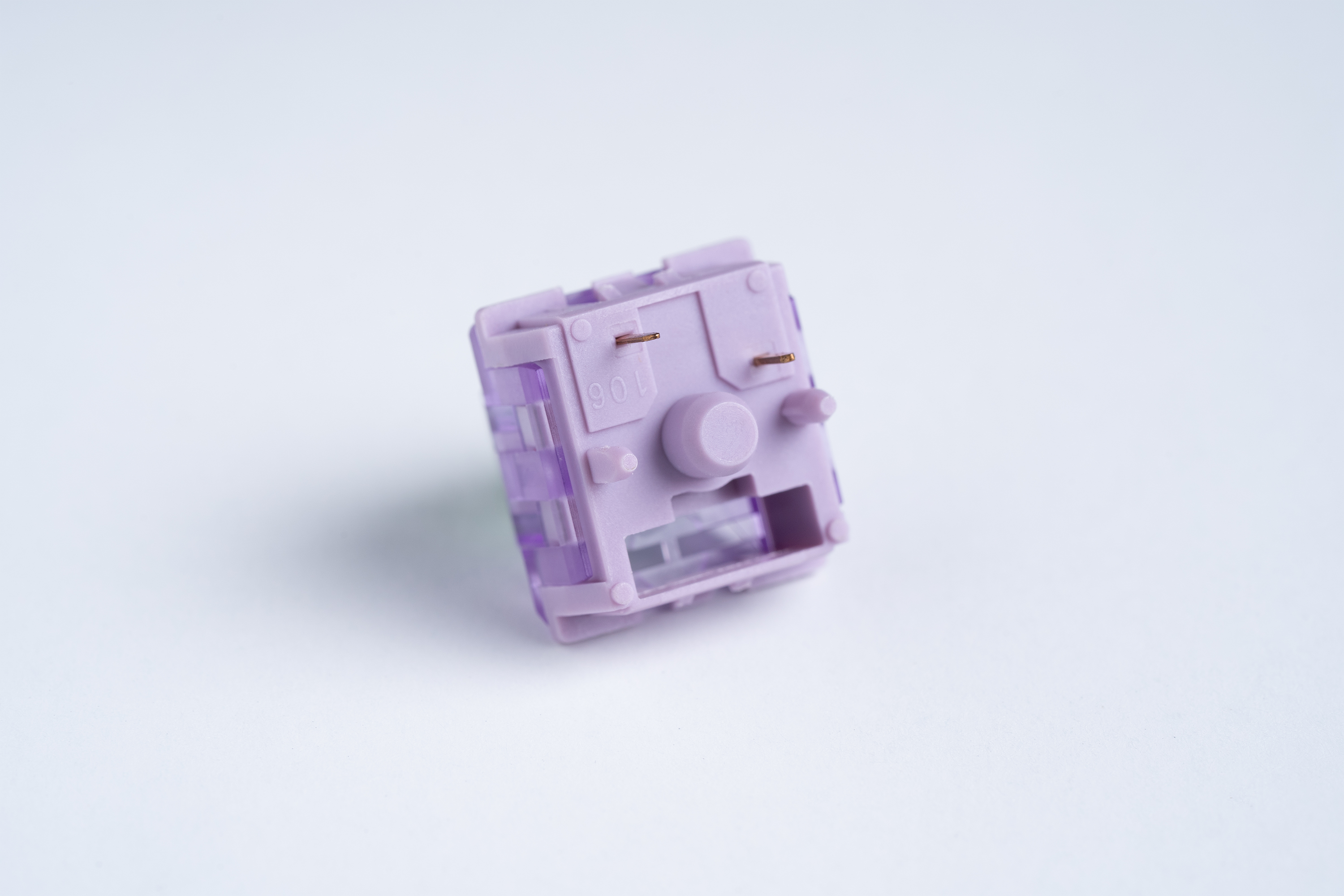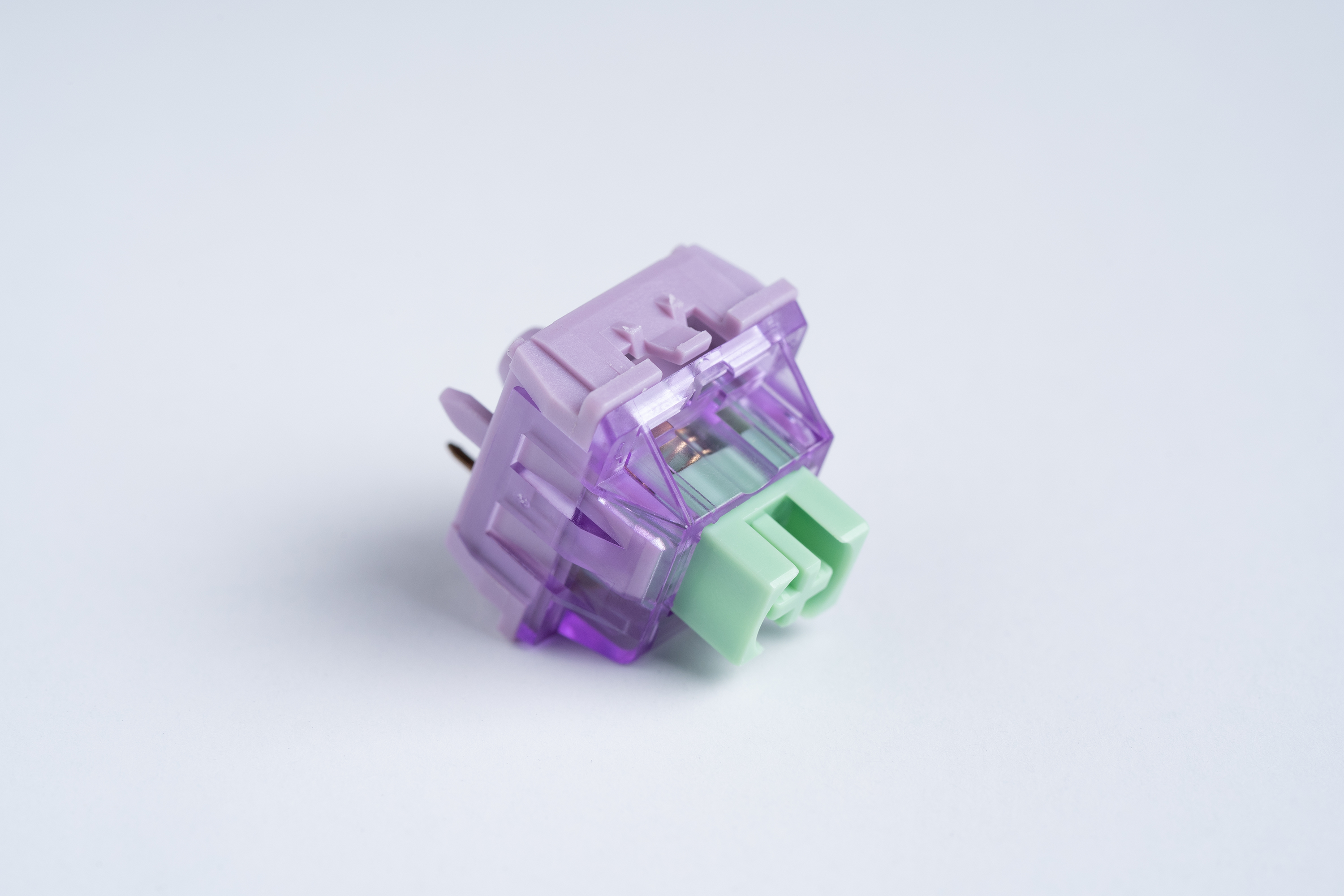 Durock Lupine Switches
Durock Lupine Switches are the improved version of the L7 switches. The upgraded version comes with a box stem which helps to reduce the stem wobble and also acts as a dust proofing. Durock Lupine Switch features a 2-stage long spring. They are smoooth, you cannot go wrong with them! :) 
Durock Lupine Switch Specifications:
Linear
Polycarbonate Top Housing
Nylon Bottom Housing
POM Stem
13.1mm Long Pole
62g Spring (Double Stage Long Spring)
5-Pin PCB Mount
Green stem with translucent purple top housing and opaque purple bottom housing
Factory Lubed
Here is a guide on how many switches you'll need for different keyboard sizes (The guide is a reference, but some keyboards market a certain layout even though they require a few more or fewer switches. Always order a few more if you're unsure):
120 - full size

92 - TKL

80 - 75%

70 - 65%

65 - 60%

45 - 40%
Selling in quantities of 1.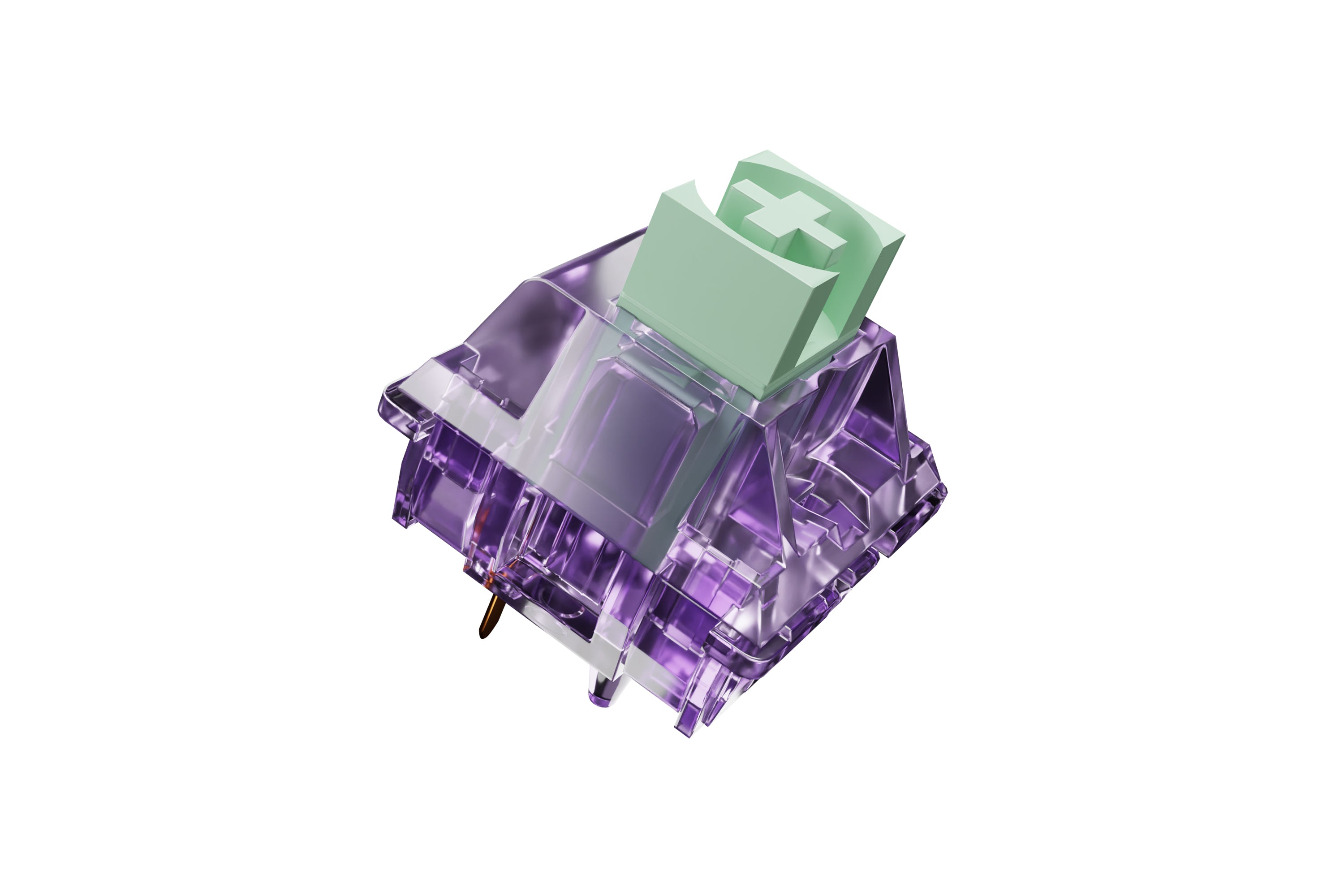 This product has no reviews yet.