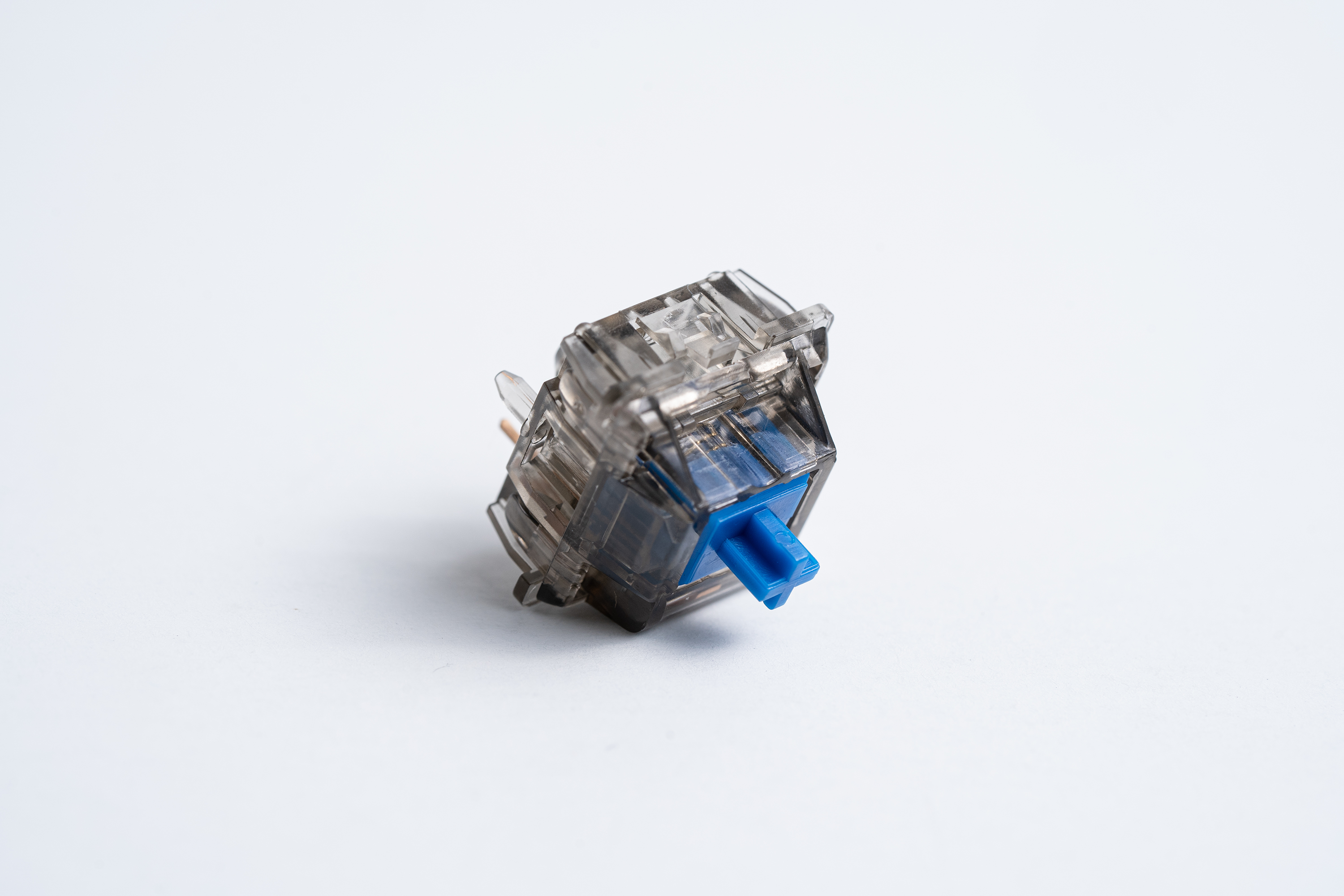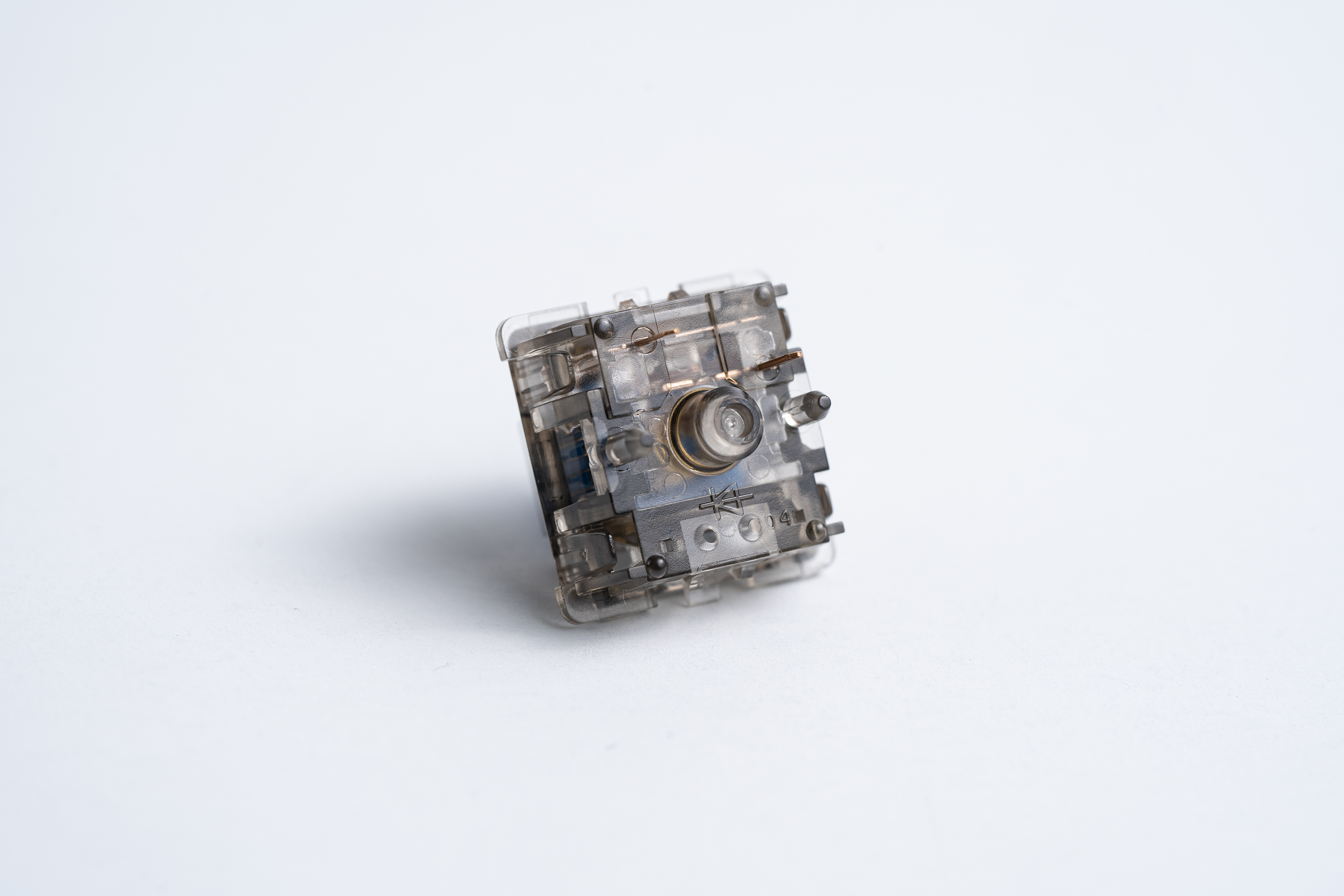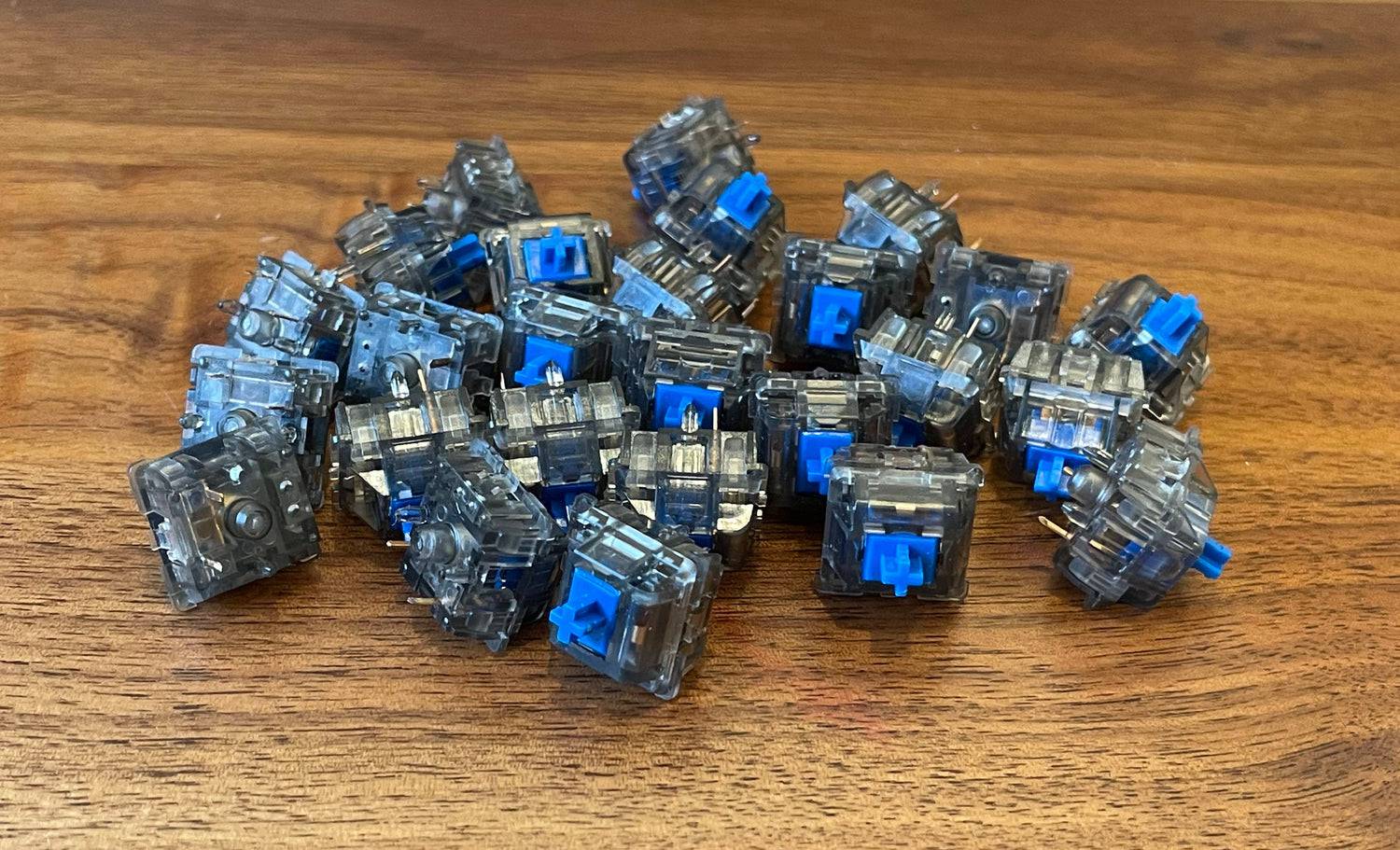 Durock Daybreak Linear Switches
Durock Daybreak Linear Switches: Produced by JWK Durock. This silent linear switch features clear housings, top housing as PC, bottom housing as Nylon, stem as POM, and gold-plated springs. Is anyone looking for any smooth, not mushy silent linear switch? Well, here it is, Daybreak switches from Durock

"Anyone interested in Frankensteins? I personally like replacing these stems with the Gateron silent yellow stems. In my experience, they're smoother, stock-wise. Anyhow, I do recommend lubing these switches, films not needed."

- Konata

Durock Daybreak Switch Specifications:

4mm Distance Travel
67g Bottom-out
Blue Stem
Smokey Clear Housing
Light Factory Lube

Here is a guide on how many switches you'll need for different keyboard sizes (The guide is a reference, but some keyboards market a certain layout even though they require a few more or fewer switches. Always order a few more if you're unsure):

120 - full size
92 - TKL
80 - 75%
70 - 65%
65 - 60%
45 - 40%

 

Selling in quantities of 1.