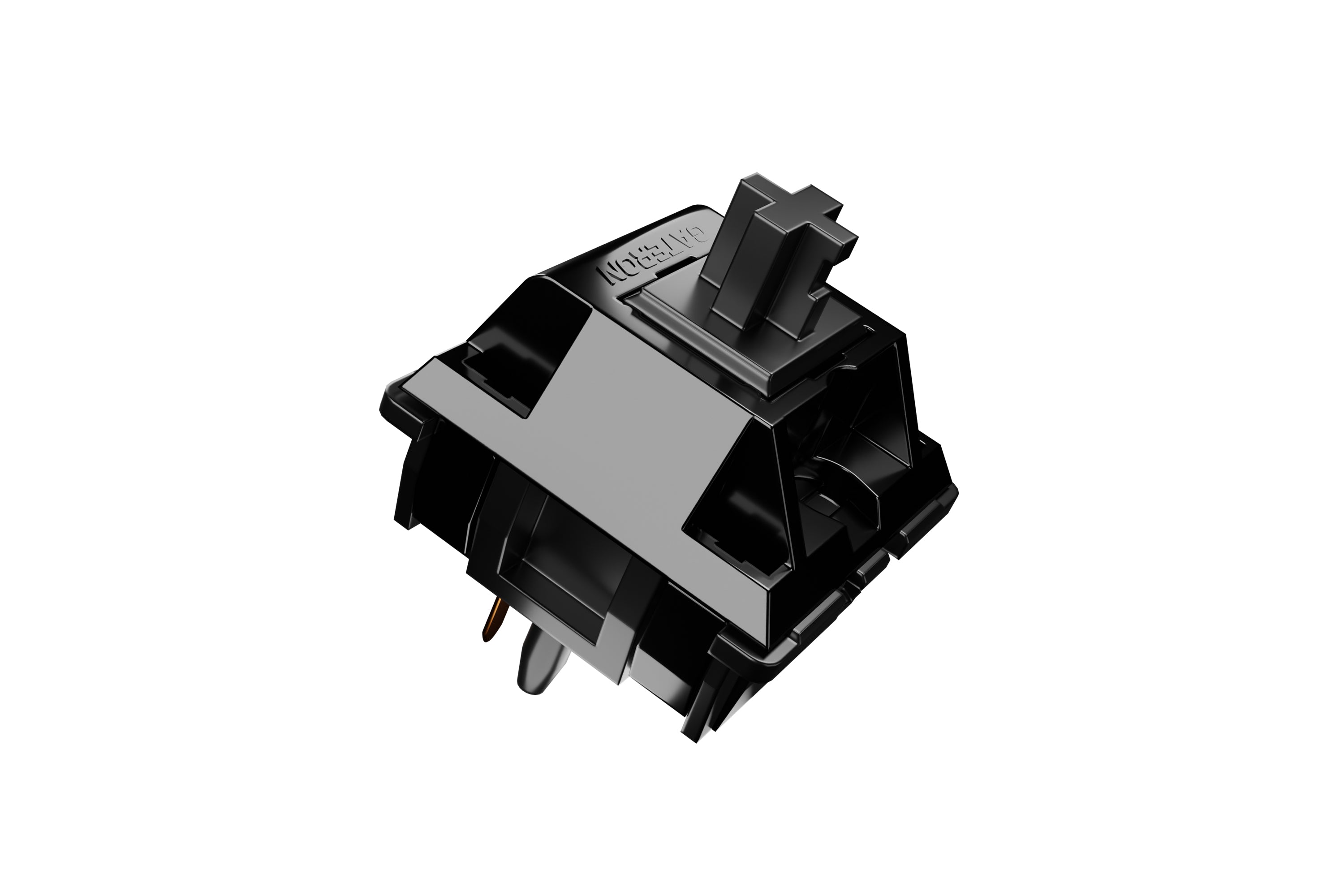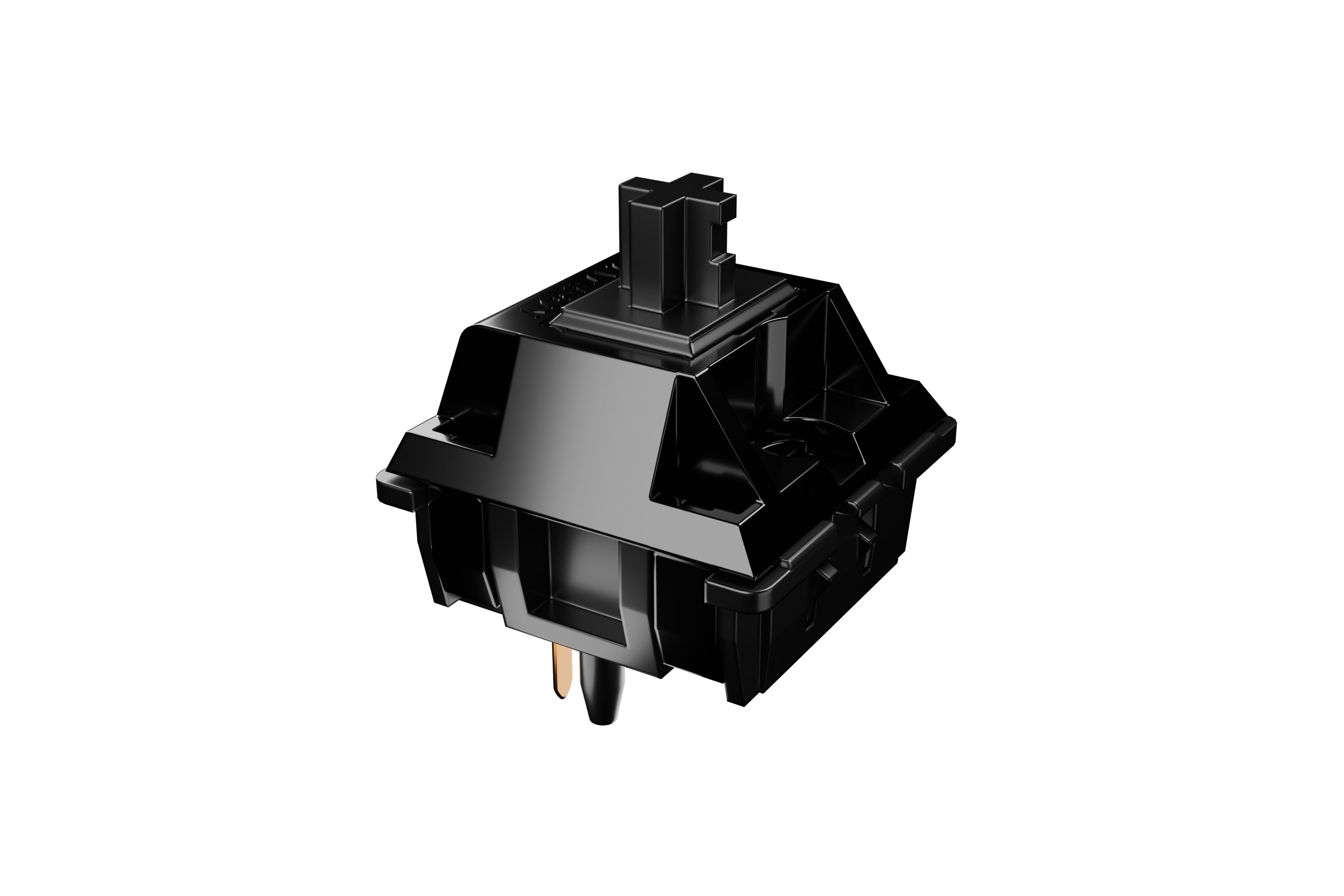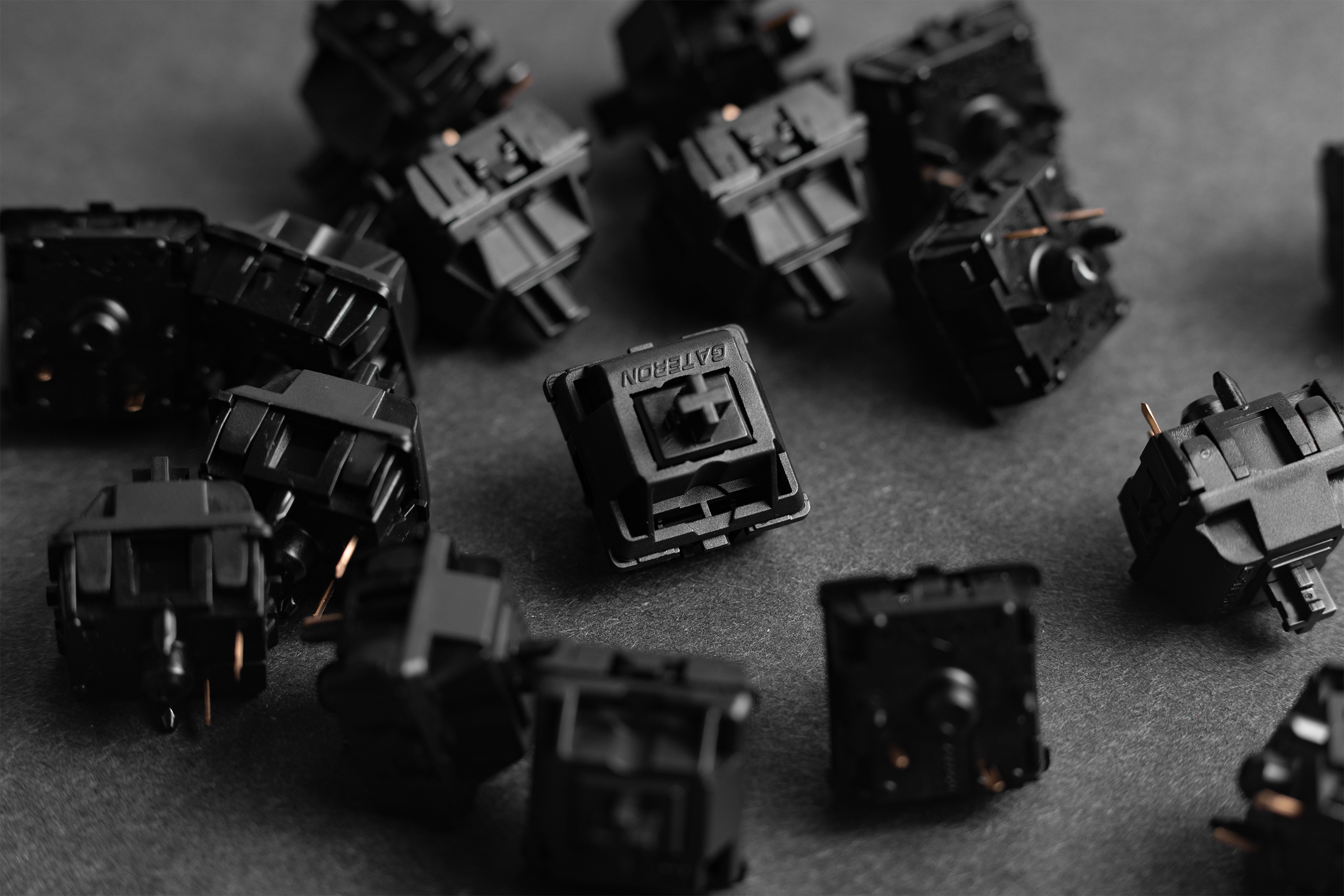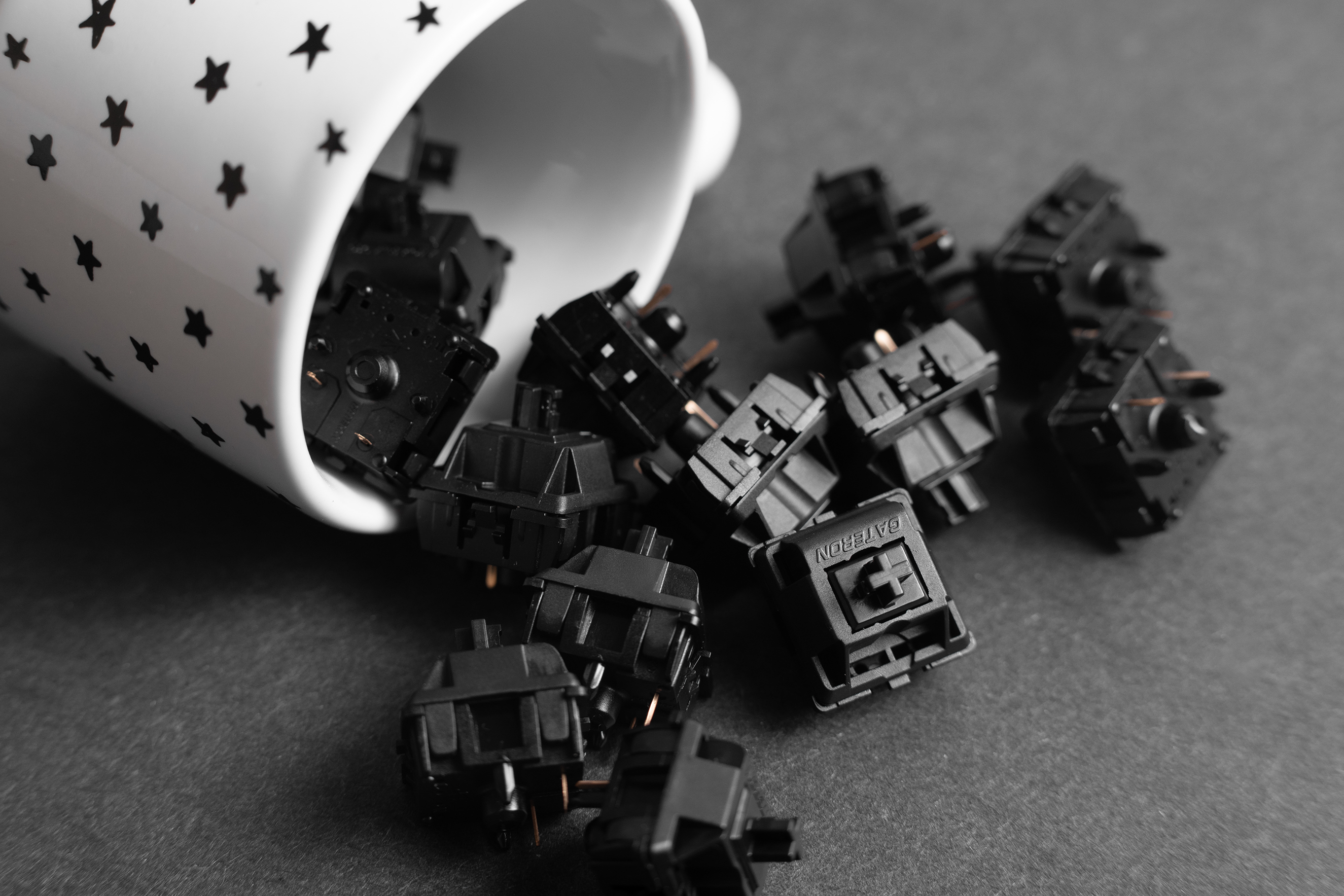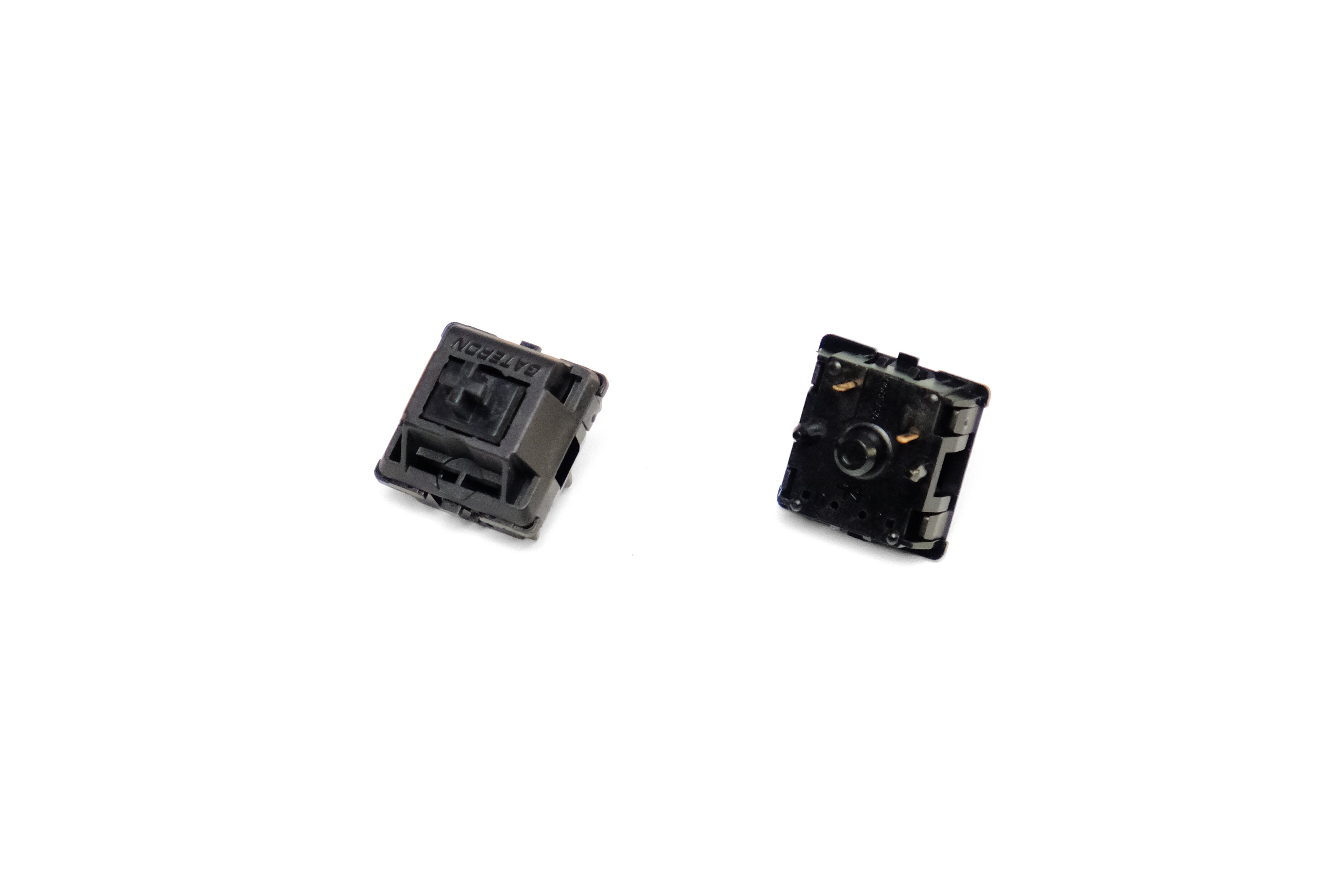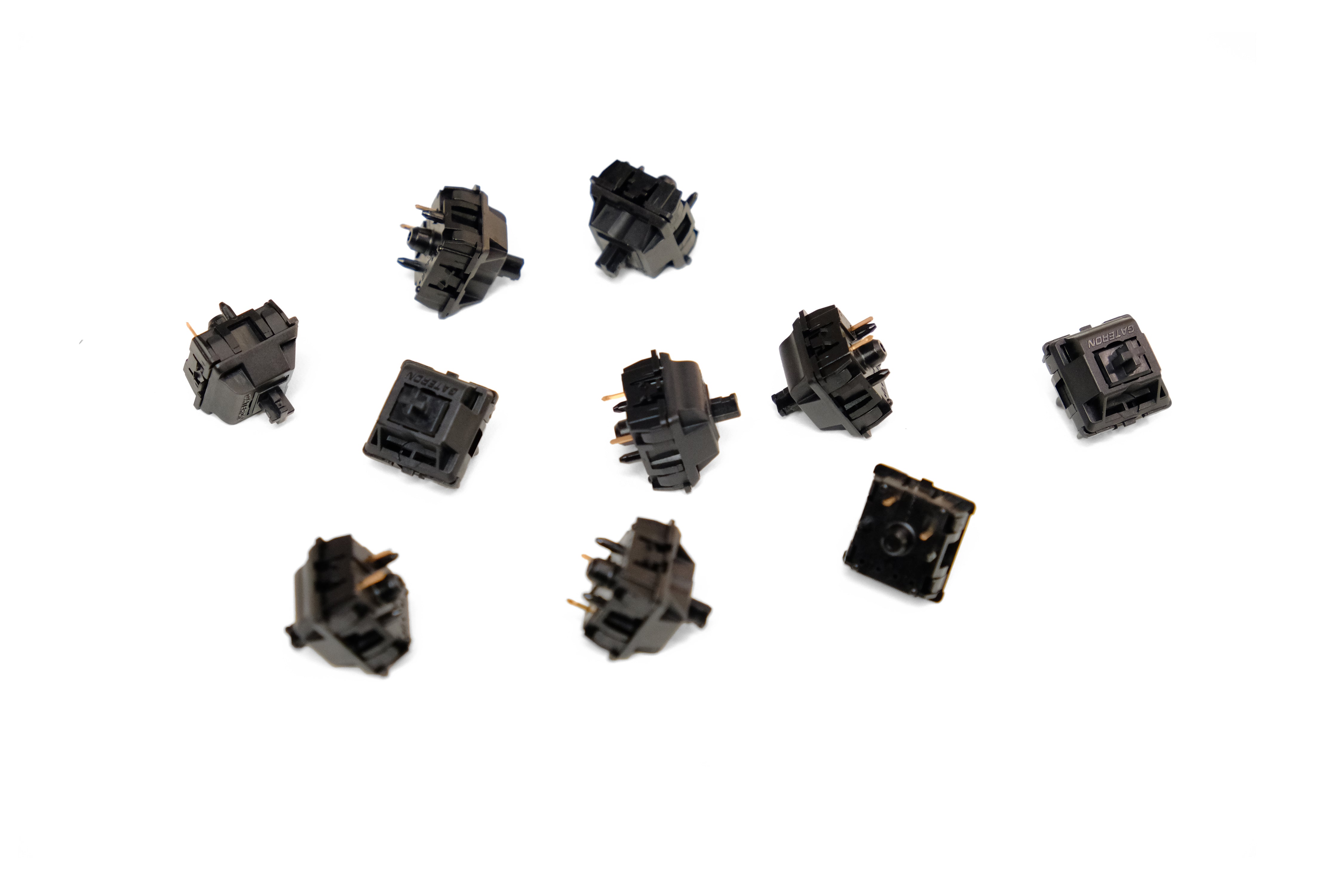 Gateron Oil King Switches
Latest switches from Gateron featuring a black opaque housing with phenomenal factory-lube. Been a while, we've seen a decent stock switch. Gateron has really been improving on manufacturing switches. Time to add this to personal favorites, we do love some good stock switches!

"Gateron keeps getting better at their factory lubing process. Just like the CJ POMs, these sound great at stock. Would recommend to people who are new to the hobby. And those curious about the sound profile compared to the CJs, these are definitely deeper. But then again, CJs are clack kings." - Konata

Switch Specs:

Stem: POM
Top Housing: Nylon PA66
Bottom Housing: Ink Housing Material
55g Actuation
20mm Springs
4mm Distance Travel
5-pins
Factory Lubed
Linear

Sound Test & Review by TofuTypes

Here is a guide on how many switches you'll need for different keyboard sizes (The guide is a reference, but some keyboards market a certain layout even though they require a few more or fewer switches. Always order a few more if you're unsure):

120 - full size
92 - TKL
80 - 75%
70 - 65%
65 - 60%
45 - 40%

Selling in quantities of 1.