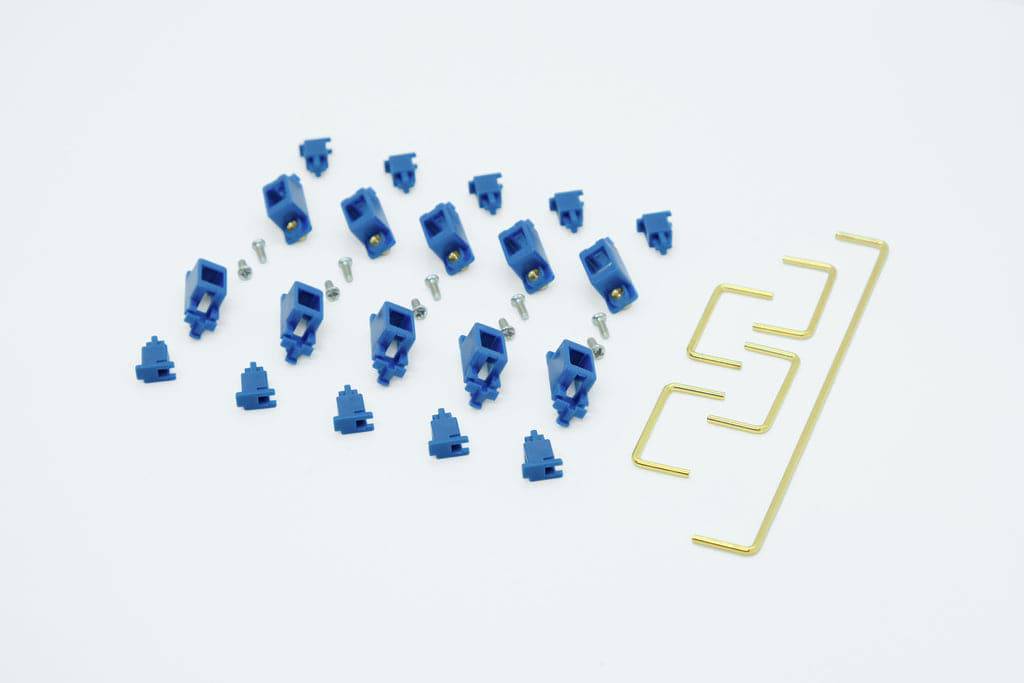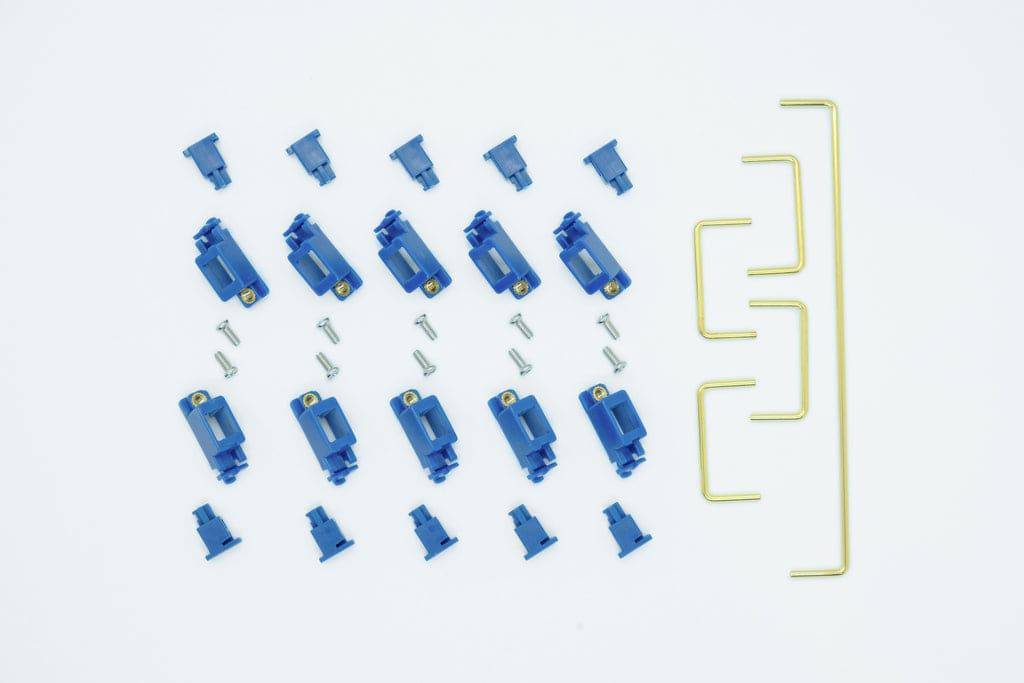 KeebsForAll Screw-In Stabilizers
Introducing KeebsForAll Screw-In Stabilizers, trust us, they won't disappoint you! These stabilizers come in the original KFA color (navy), and they feature a POM stem with PC shell and Gold-Plated wires. 
KFA Screw-In Stabilizer Kit (4x 2u stabilizers & 1 x 6.25u stabilizer):

10 Housing Units

10 Stem Units

4 Gold Plated 2u Wires
1 Gold Plated 6.25u Wire
10 Screws
Specifications:
Stem: POM
Housing: PC
Gold-Plated Wires
PCB Mount, Screw-In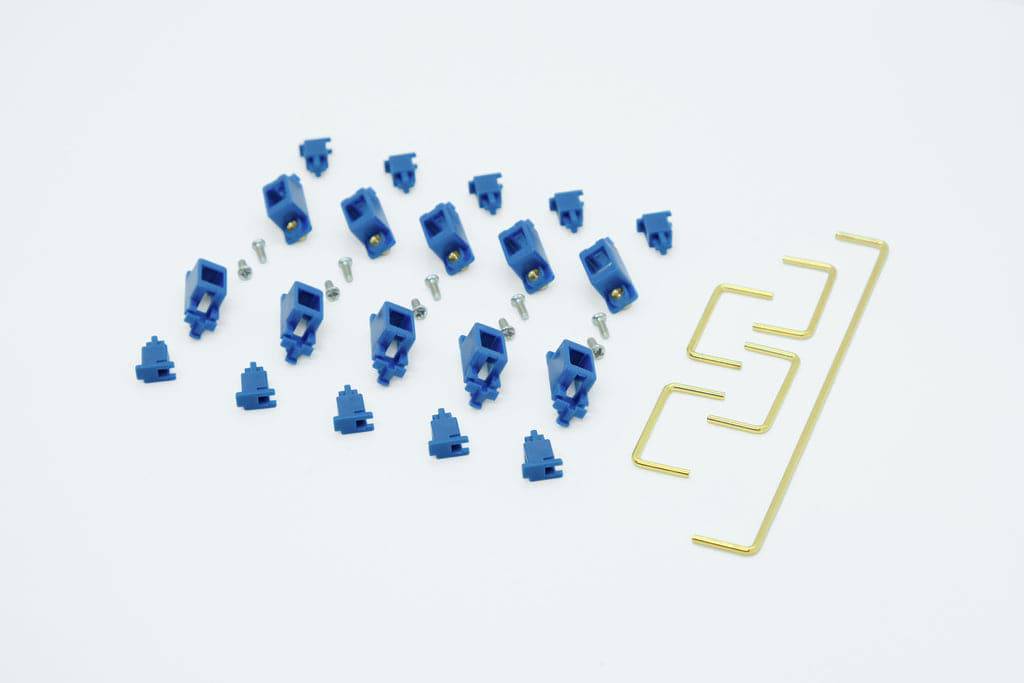 This product has no reviews yet.