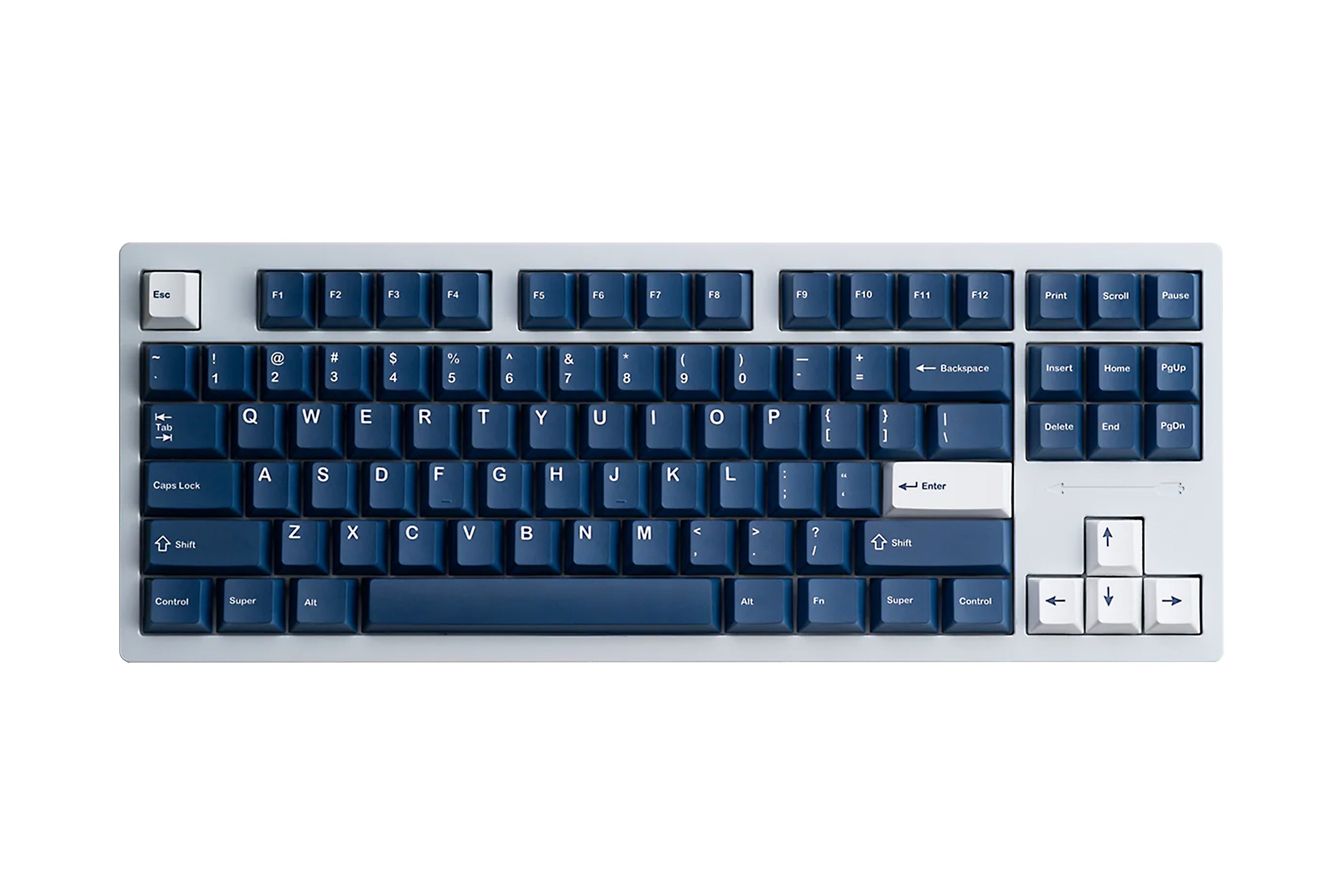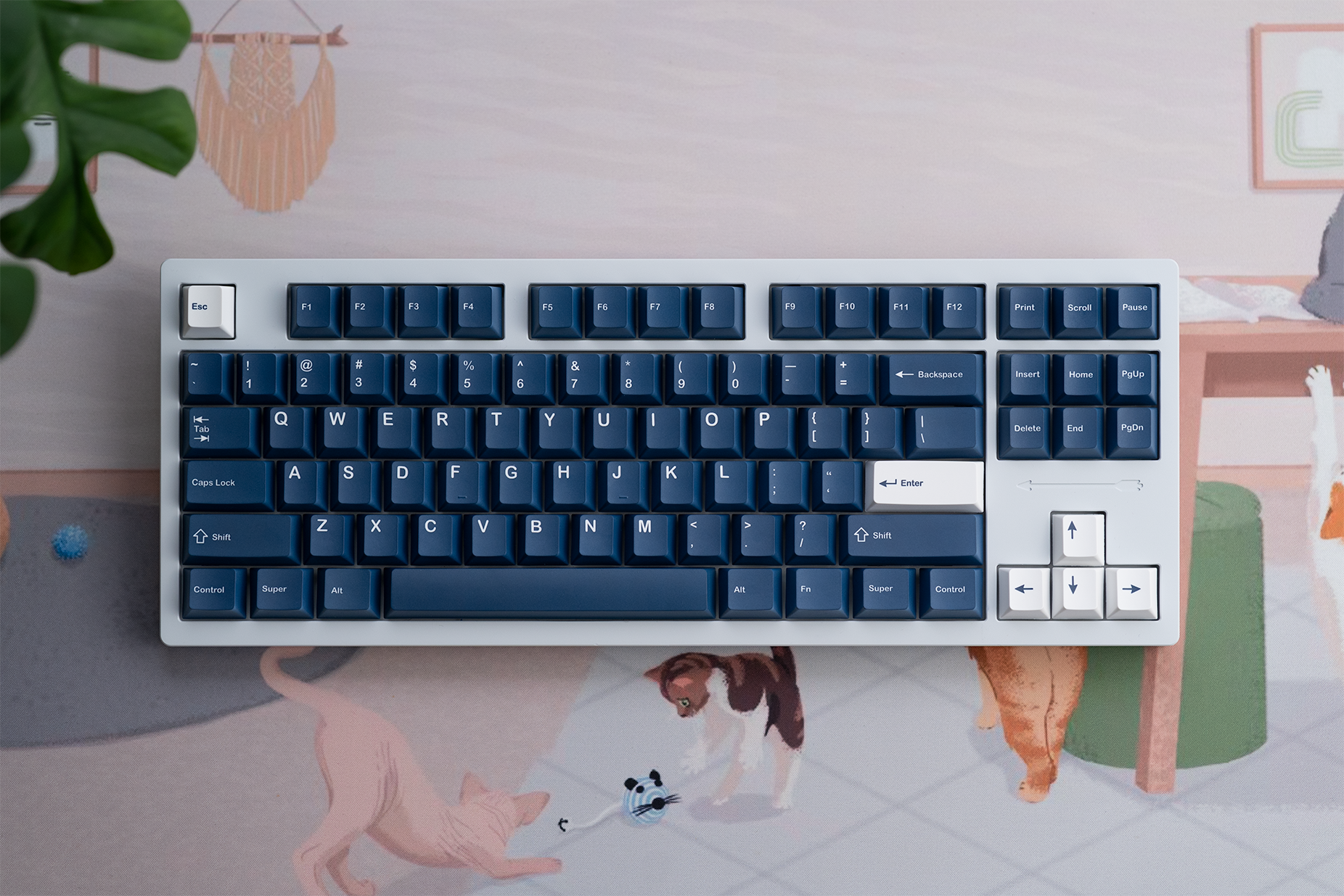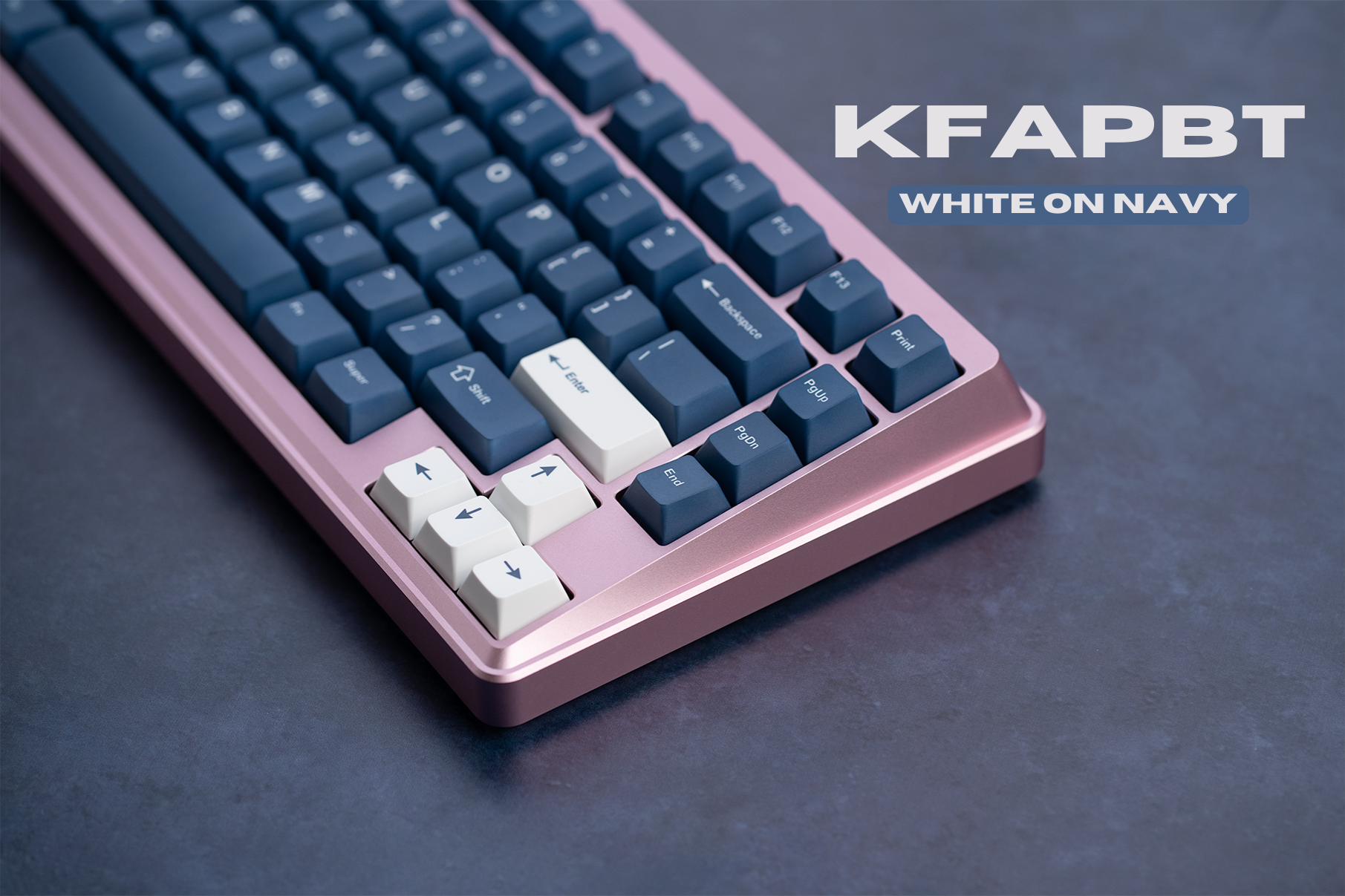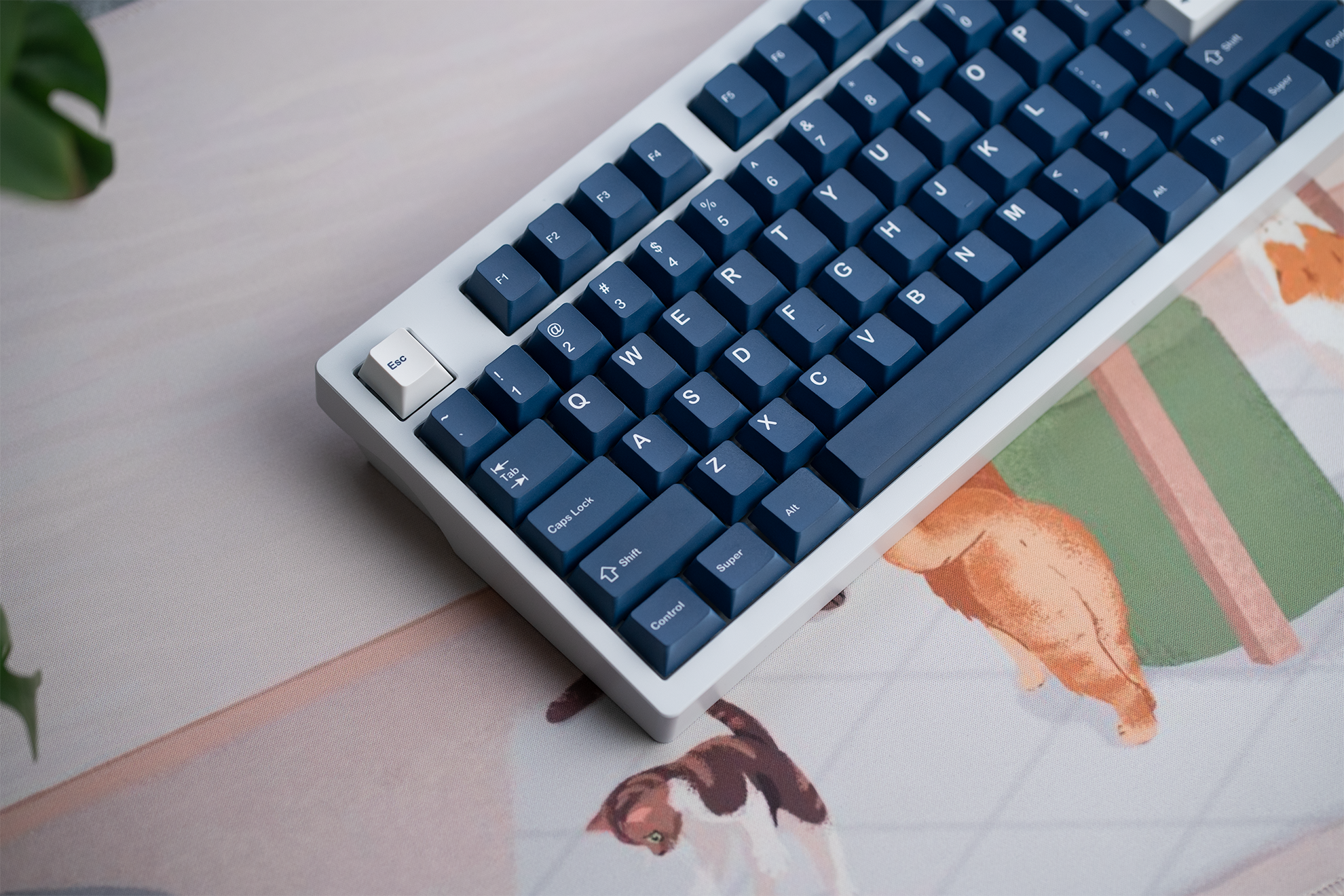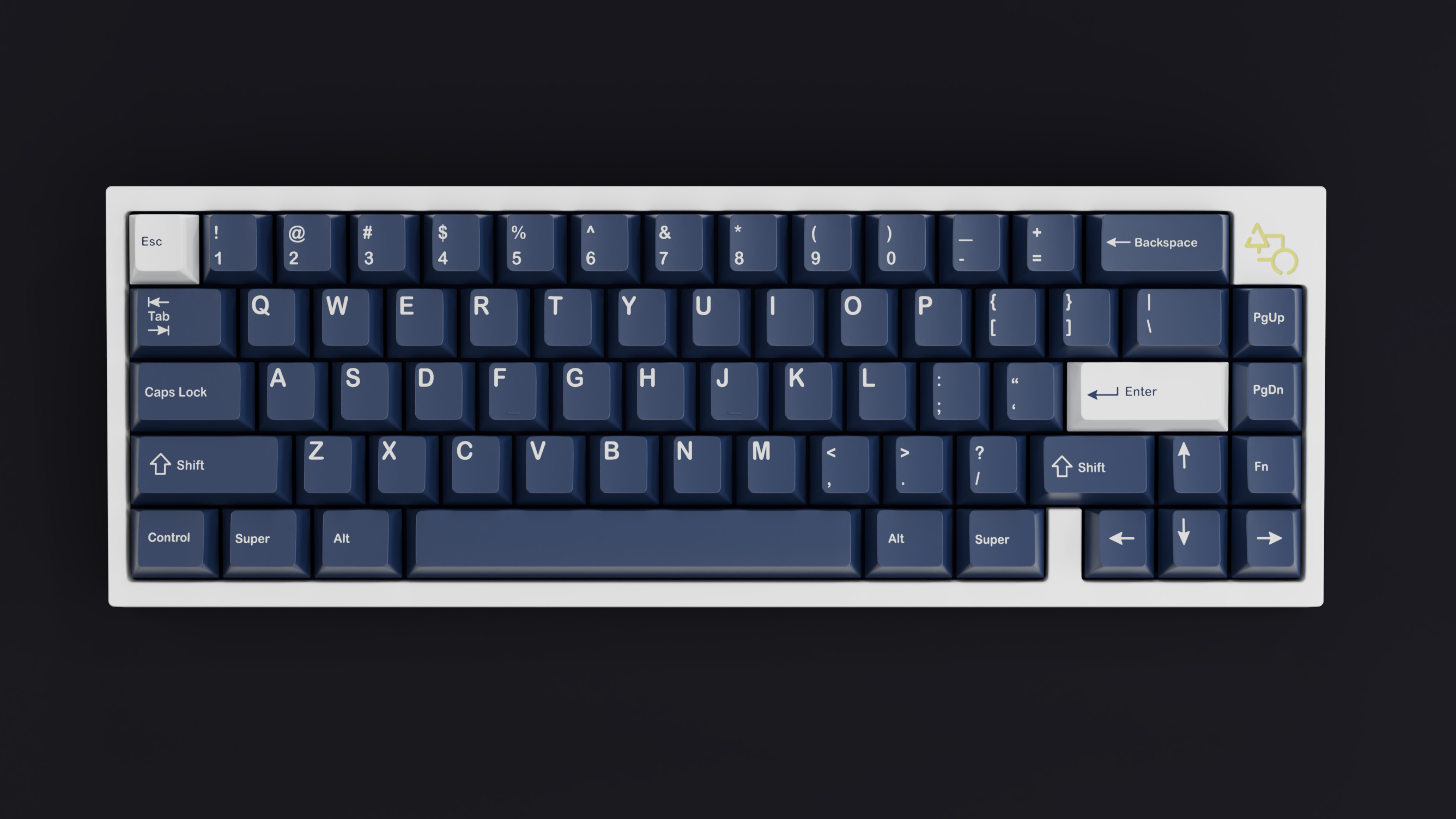 kfaPBT White on Navy Keycaps
We are excited to introduce the in-stock kfaPBT keysets, featuring crisp and clear colors, 1.5mm keycap thickness, and various designs at affordable prices. So that you can customize your keyboard the way you want, without waiting long lead-times & without breaking the bank!  

This White on Navy keyset is one of the first sets we are releasing under the kfaPBT. Inspired from KFA's colors, kfaPBT White on Navy comes in a classic and elegant colorway that will go well with most of your keyboard builds. 

Specifications:

PBT
Dye-Sub & Reverse Dye-Sub
Cherry Profile
1.5mm Keycap Thickness
By KeebsForAll
Base Kit with Numpad & Extra Modifiers

Compatibility:

Can fit 60%-100% keyboards

This is an in-stock product.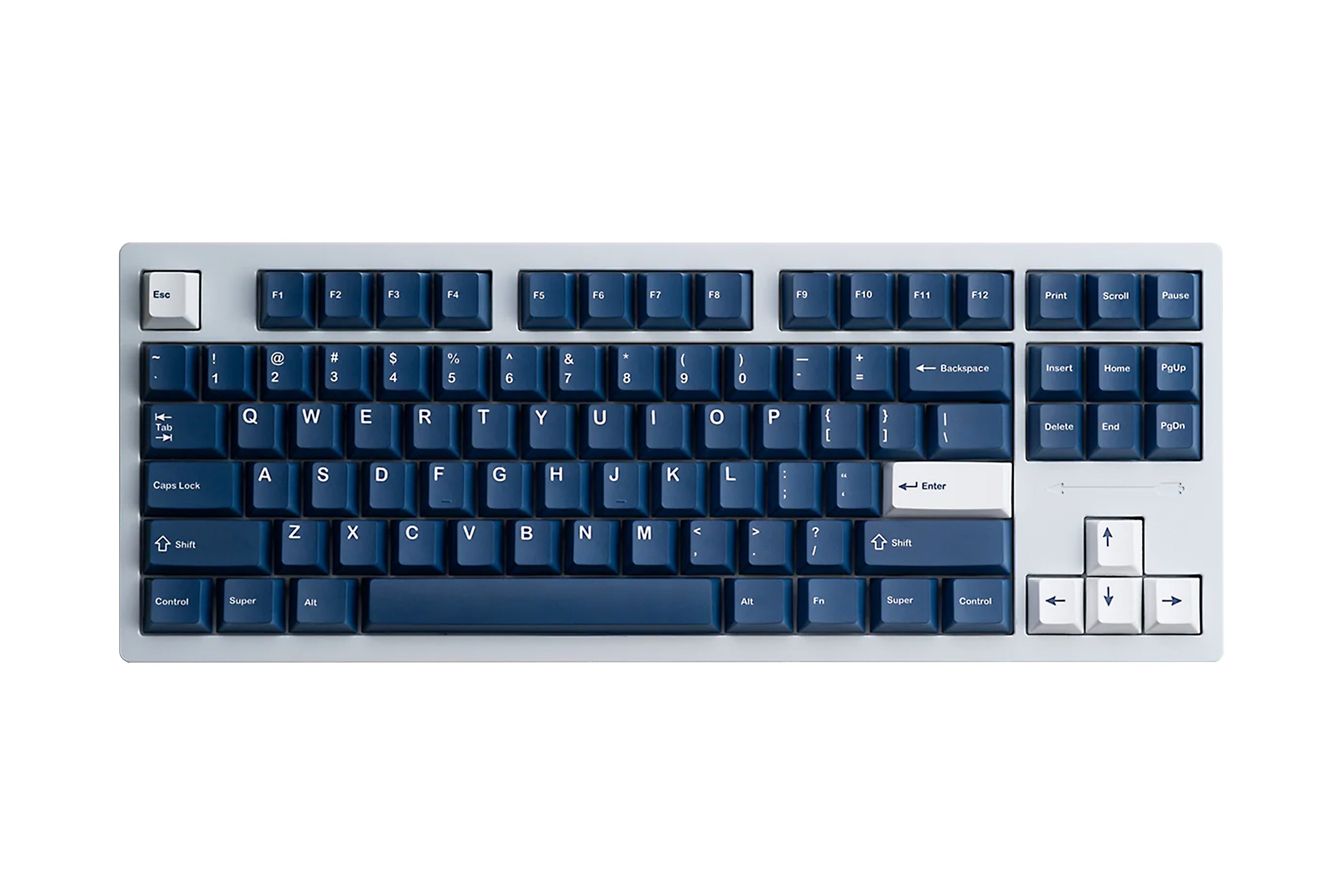 kfaPBT KEYCAPS
High Quality Custom Keycaps by KeebsForAll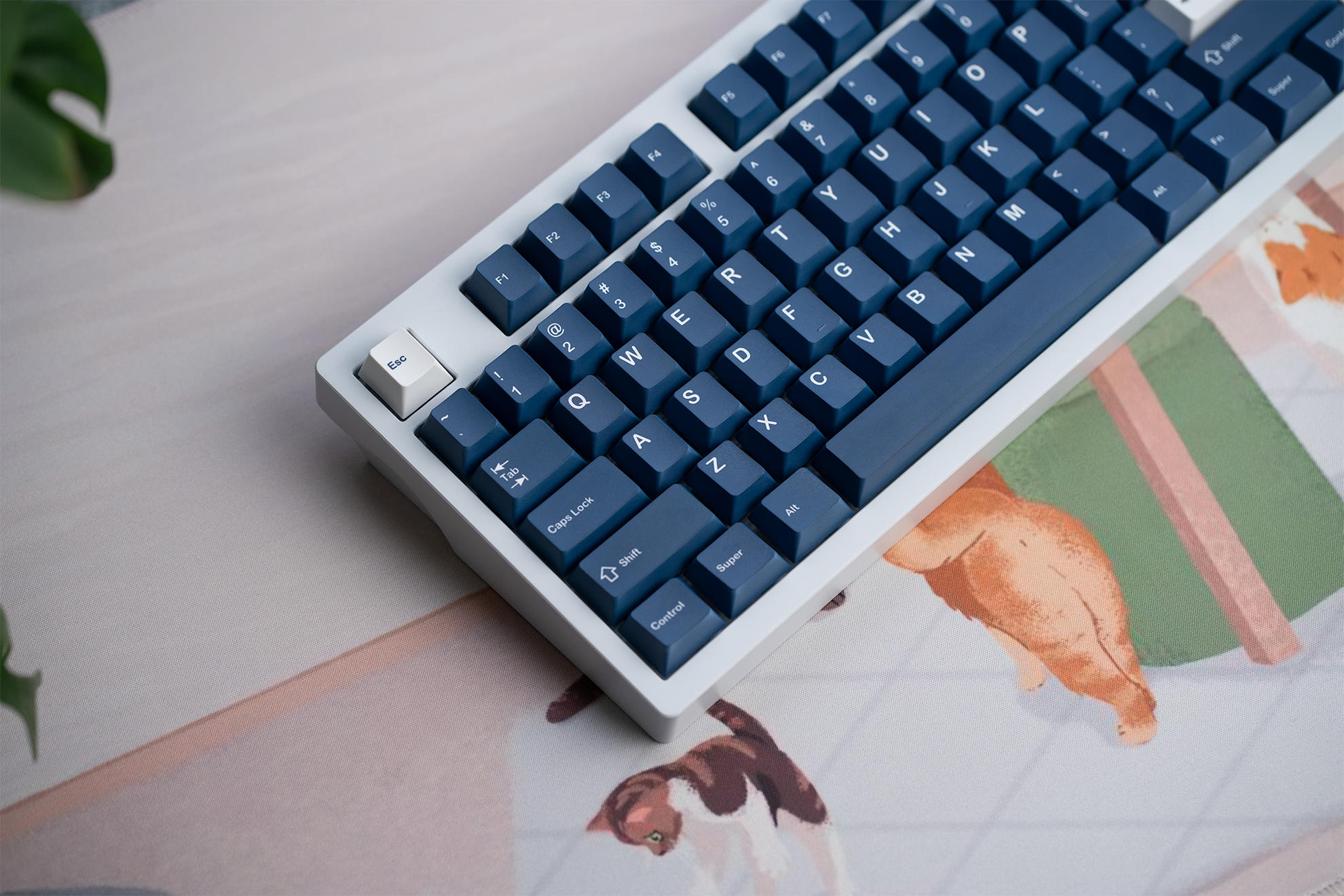 Personalize your desk setup with custom designed kfaPBT Keycaps
Level up your keyboard with kfaPBT Keycaps, the exclusive custom keycaps found only at KeebsForAll! We put loads of love into designing and creating fresh keycaps for our awesome community. So, unlock a world of vibrant keycaps and add some personality to your keyboard.
All You Need To Know About our kfaPBT keycaps
kfaPBT Keycap Specs
Take a look at the breakdown of what you get when you purchase a set of kfaPBT Keycaps
Material
Polybutylene terephthalate (PBT)
Inking Process
Dye-Sub & Reverse Dye-Sub
Supported Layouts
60% 65% 70% 100% Mechanical Keyboards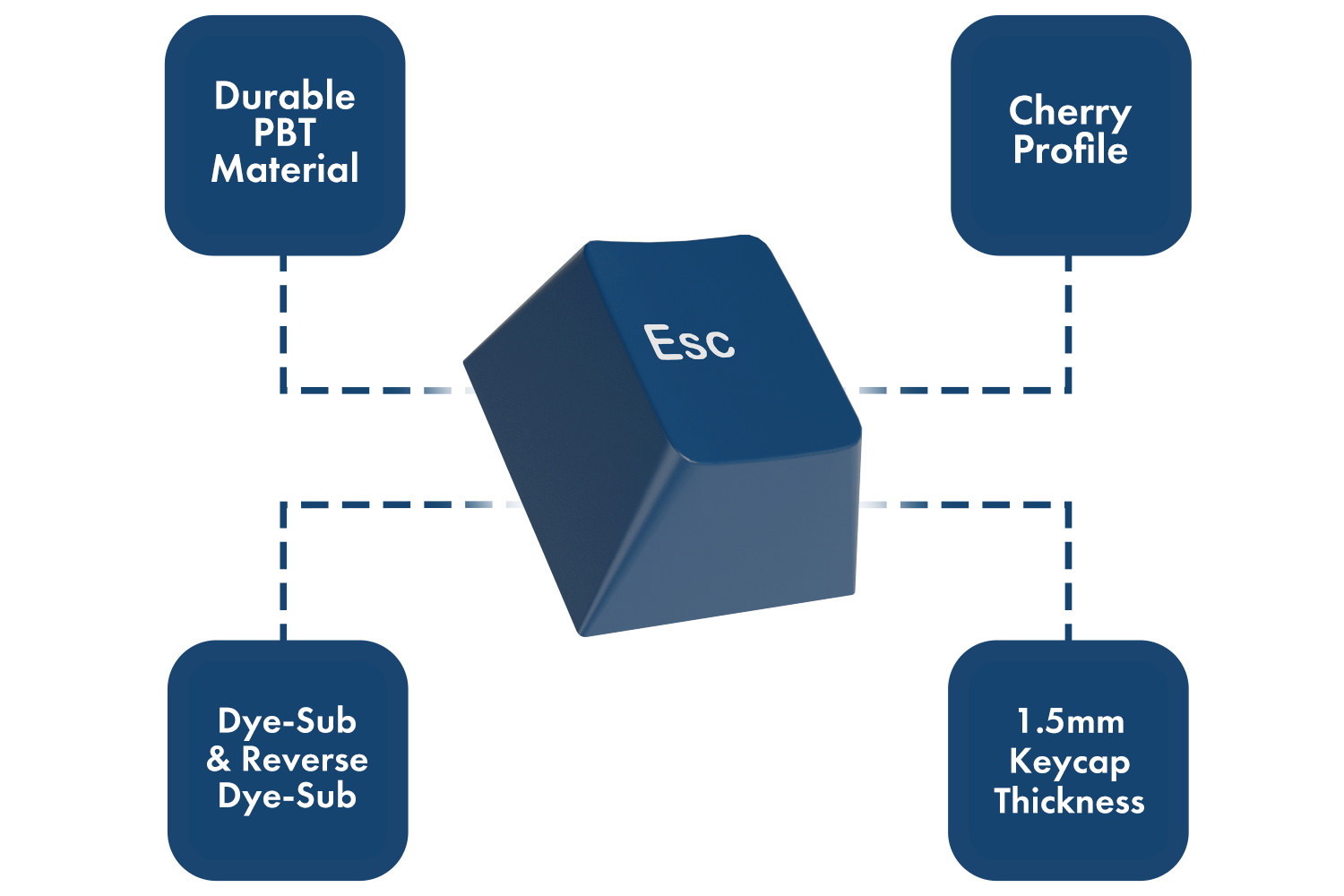 Quality Ensured
Made from premium 1.5mm thick PBT material, these keycaps offer exceptional durability and a luxurious typing feel. With dye-sub and reverse dye-sub printing, the keycaps ensure long-lasting, vibrant key legends that won't fade over time. The PBT material minimizes shine and provides a satisfying textured surface. Our high-quality PBT keycaps ensure a reliable and long-lasting investment for your keyboard, so you can type away with confidence.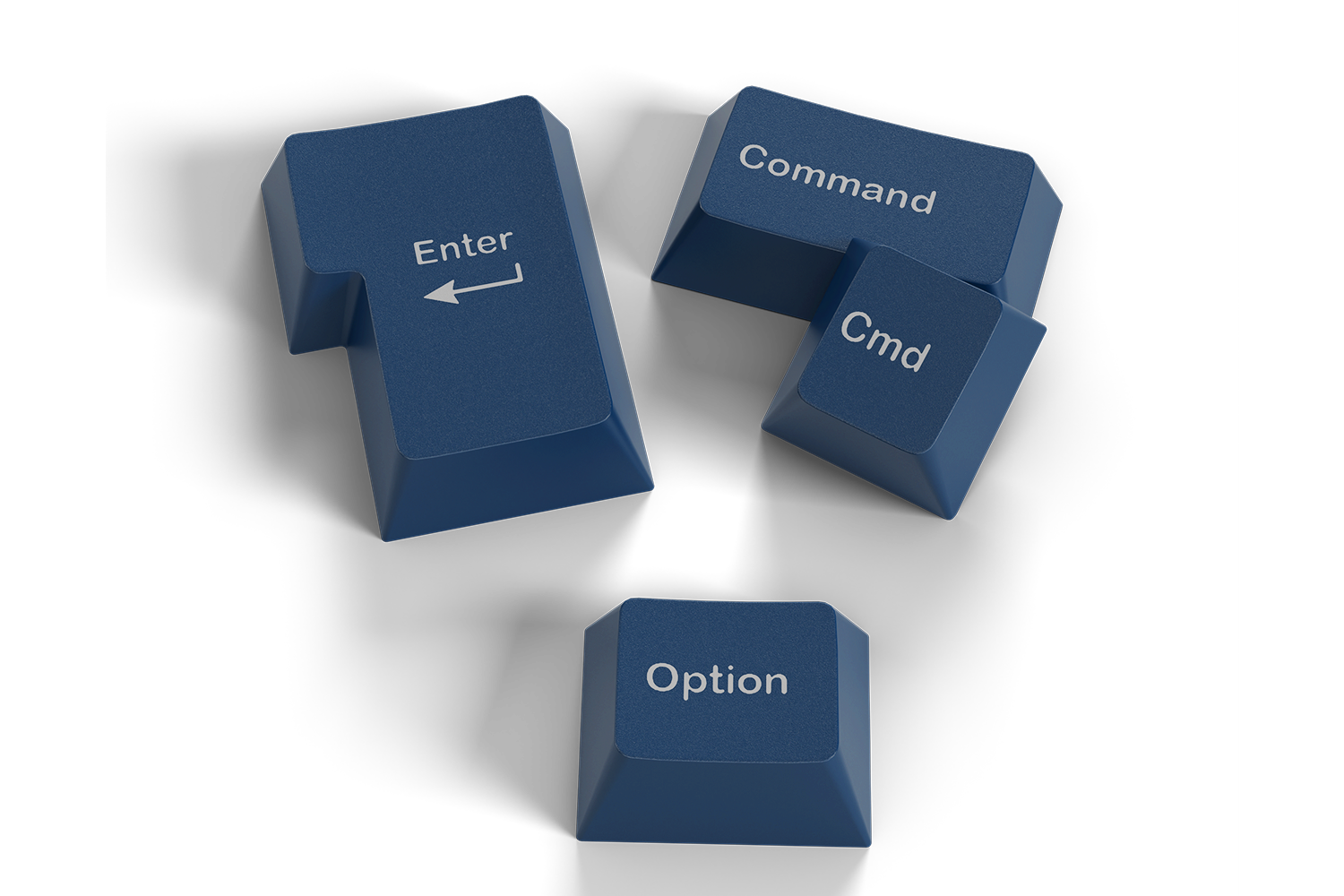 Multi Layout Supported
At KeebsForAll, we prioritize versatility in our kfaPBT keycap sets to accommodate various keyboard layouts. We value community input and strive to offer a wide range of keycap variations that cater to your specific needs. In addition, we're excited to announce that our latest sets now feature Mac legends, further expanding compatibility and customization options for Mac users. Your keyboard setup just got even more tailored to your preferences.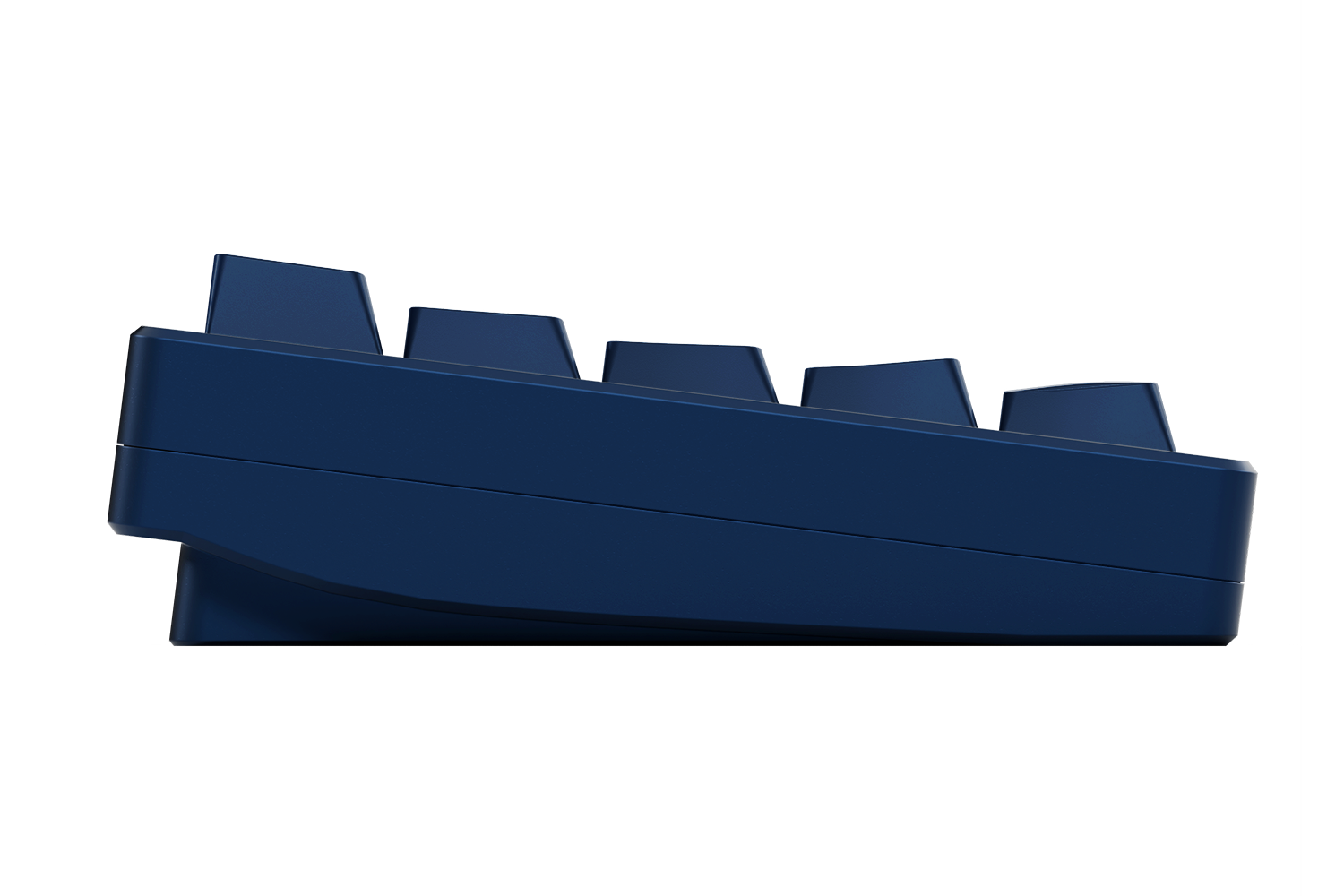 Ergonomic Design
kfaPBT keycaps feature a comfortable Cherry profile, ensuring a delightful typing experience. Stay tuned for our upcoming keycap sets designed in various profiles, as we continuously expand our range to cater to diverse preferences. Keep an eye out for exciting new keycap launches!