Typically, lubing any MX variant switch will greatly increase the quality of the switch's sound profile as well as typing feel. Most enthusiasts would not use switches on their keyboards unless they're lubed.
Video Guide on Switch Lube Application:
The Krytox GPL205g0 grease is one of the mechanical keyboard community's go-to lubricants for lubing linear switches and stabilizers. We sell the grease in both 3ml and 5ml variants.
- 3ml is enough for around 300 switches if using a thin coat.
- 5ml is enough for about 500 switches if using a thin coat.

In general, one should consider "less is more" when lubing with 205g0. Over application of the grease will cause poor sound and typing feel on switches.
We do not accept returns for lubricants as it would be impossible to guarantee they were not tampered with, contaminated, or stored improperly.
***Use Warning***
Lubricant can not be cleaned with soap and water and is resistant to many solvents. 
Although the lubricant is chemically stable and non-hazardous please wear gloves and place a protective layer of drop-plastic below any working surface.  Spills are difficult to clean, and the lubricant will transfer from an operator's hands to any surface they may touch.
Please clean up any accidents with a microfiber cloth.
KeebsForAll is not responsible for any damages which occur as a result of untrained or unsupervised use.  This chemical is for industrial use only.
Customer Reviews
10/17/2021
Emma S.

United States
good lube!
good lube! product is as advertised :)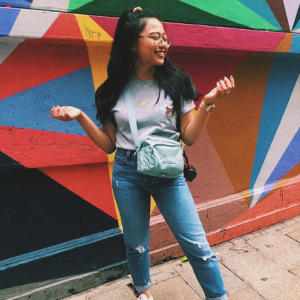 KR
10/09/2021
Kat R.

United States
Love this!
Modded my keyboard for the first time, and this was so easy to use and it worked great on my switches :)
08/09/2021
Brandon K.

United States
It's 205g0, you can't go wrong.
It's Krytox 205g0. If you're debating whether or not you should get this to lube your switches, get it. Only gripe is how small the container is/how it lacks a good lip to scrape extra lube off my brush but other than that it's exactly what you'd expect at a more than reasonable price.