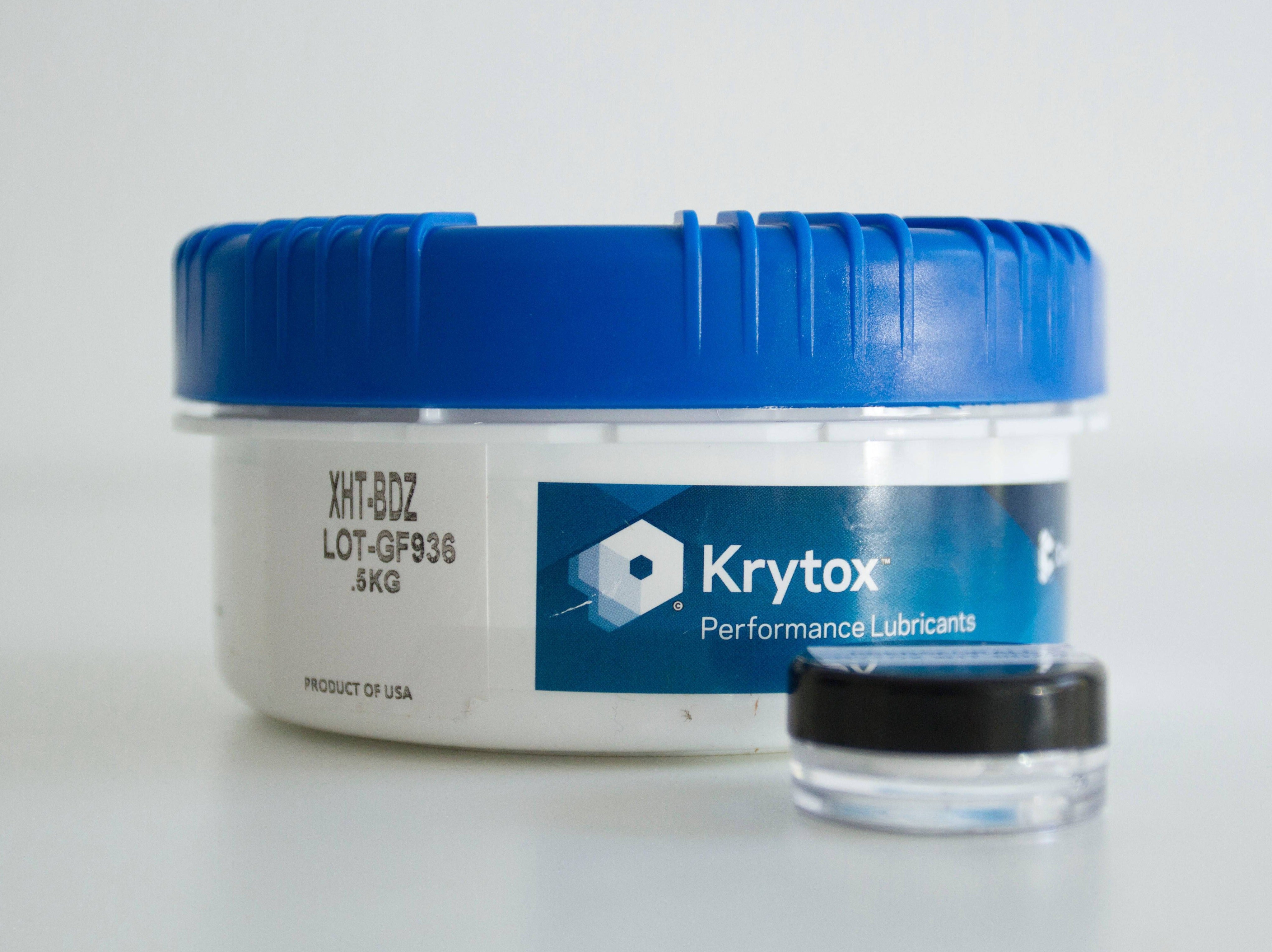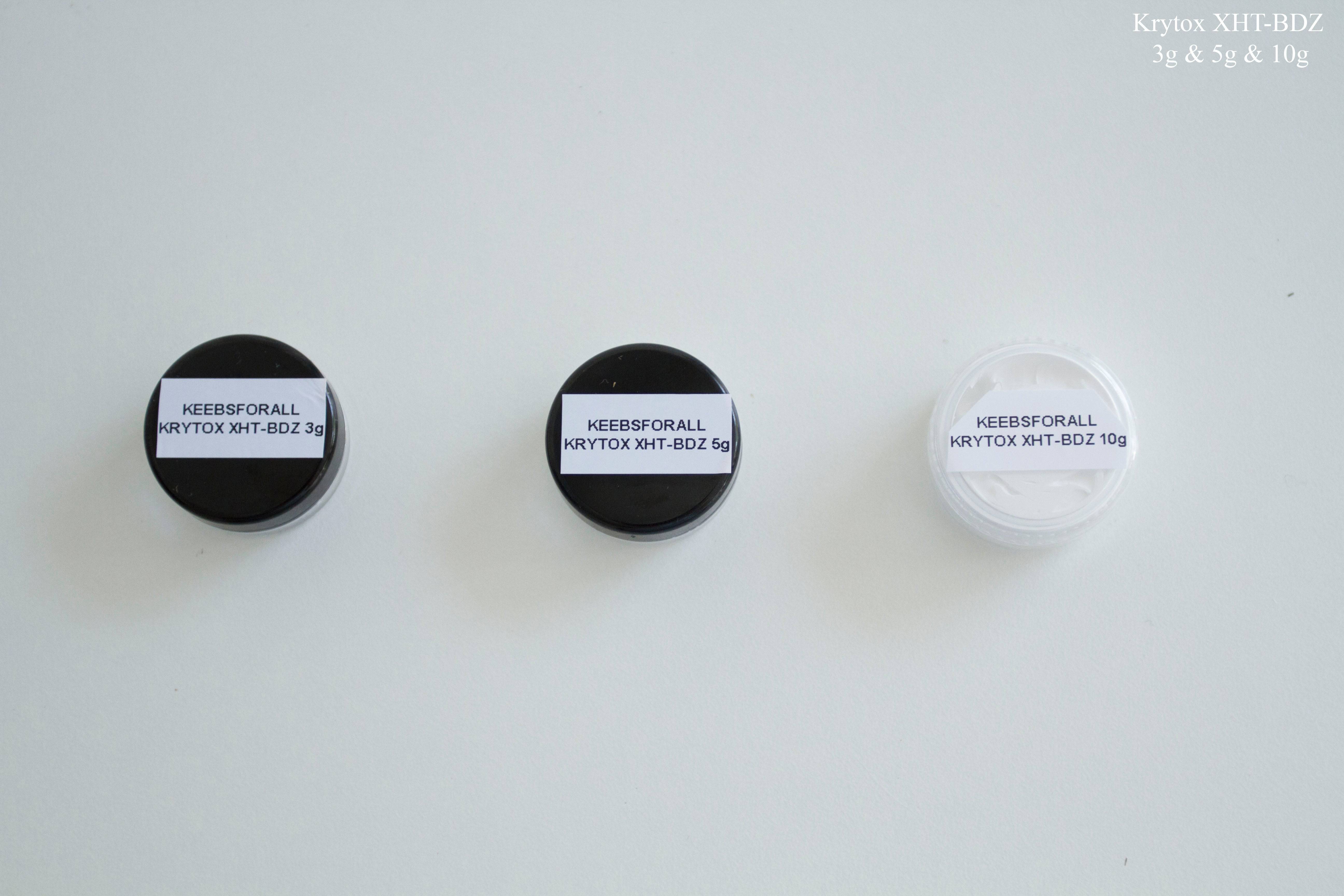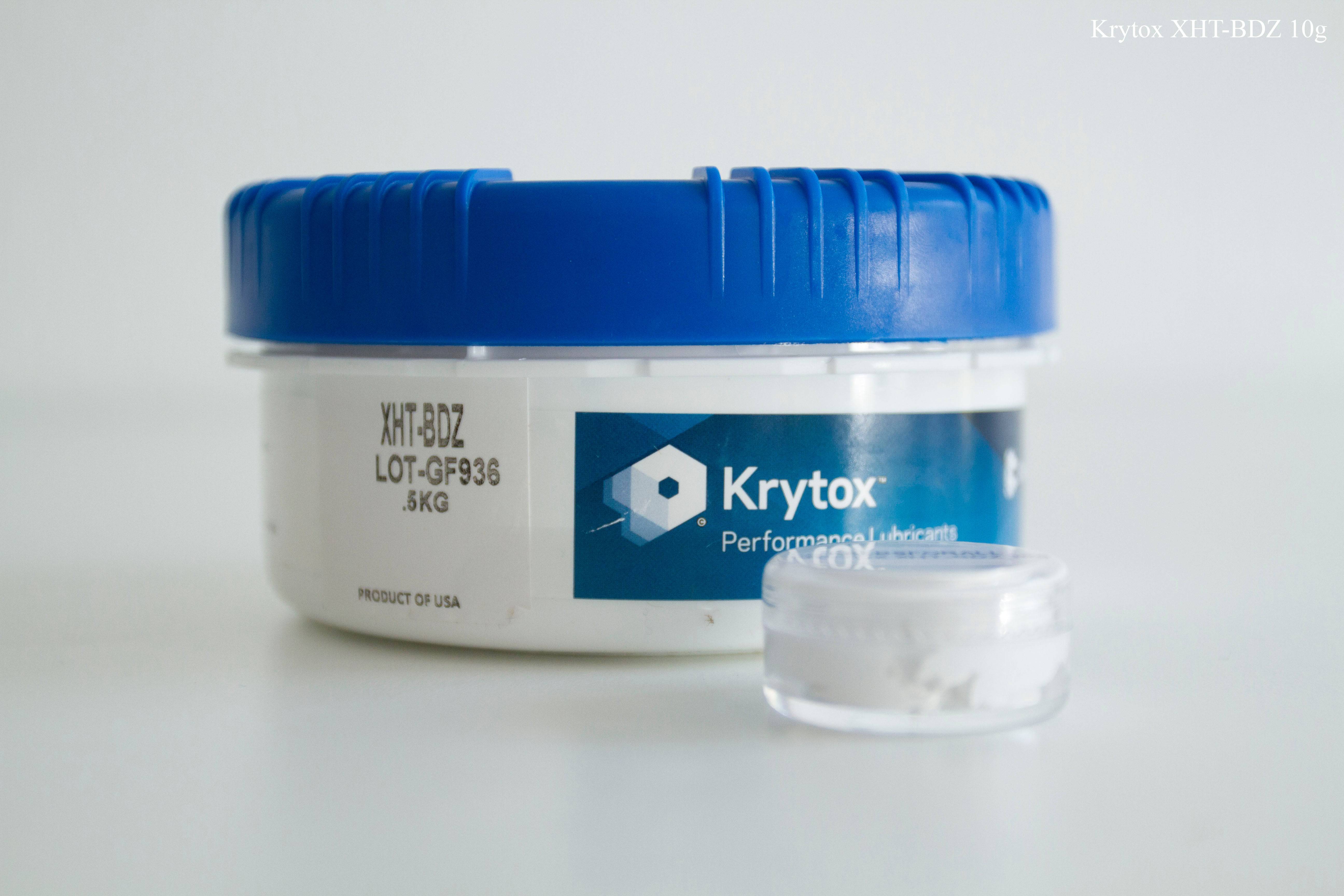 Krytox XHT-BDZ (3g/5g/10g)
Krytox XHT-BDZ is a thick, PFPE grease. Higher quality and better shelf life than Permatex Dielectric Grease. The XHT-BDZ can greatly reduce the stabilizer's rattles, even without doing special mods, such as Holee Mod. Highly recommended and used by popular streamers and youtubers.

Sold in 3g, 5g, & 10g.

The Manic Geek | Krytox XHT-BDZ + Plate Mounted Stabilizers

We do not accept returns for lubricants as it would be impossible to guarantee they were not tampered with, contaminated, or stored improperly.

***Use Warning***

Lubricant can not be cleaned with soap and water and is resistant to many solvents. 

Although the lubricant is chemically stable and non-hazardous please wear gloves and place a protective layer of drop-plastic below any working surface.  Spills are difficult to clean, and the lubricant will transfer from an operator's hands to any surface they may touch.

Please clean up any accidents with a microfiber cloth.

KeebsForAll is not responsible for any damages which occur as a result of untrained or unsupervised use.  This chemical is for industrial use only.