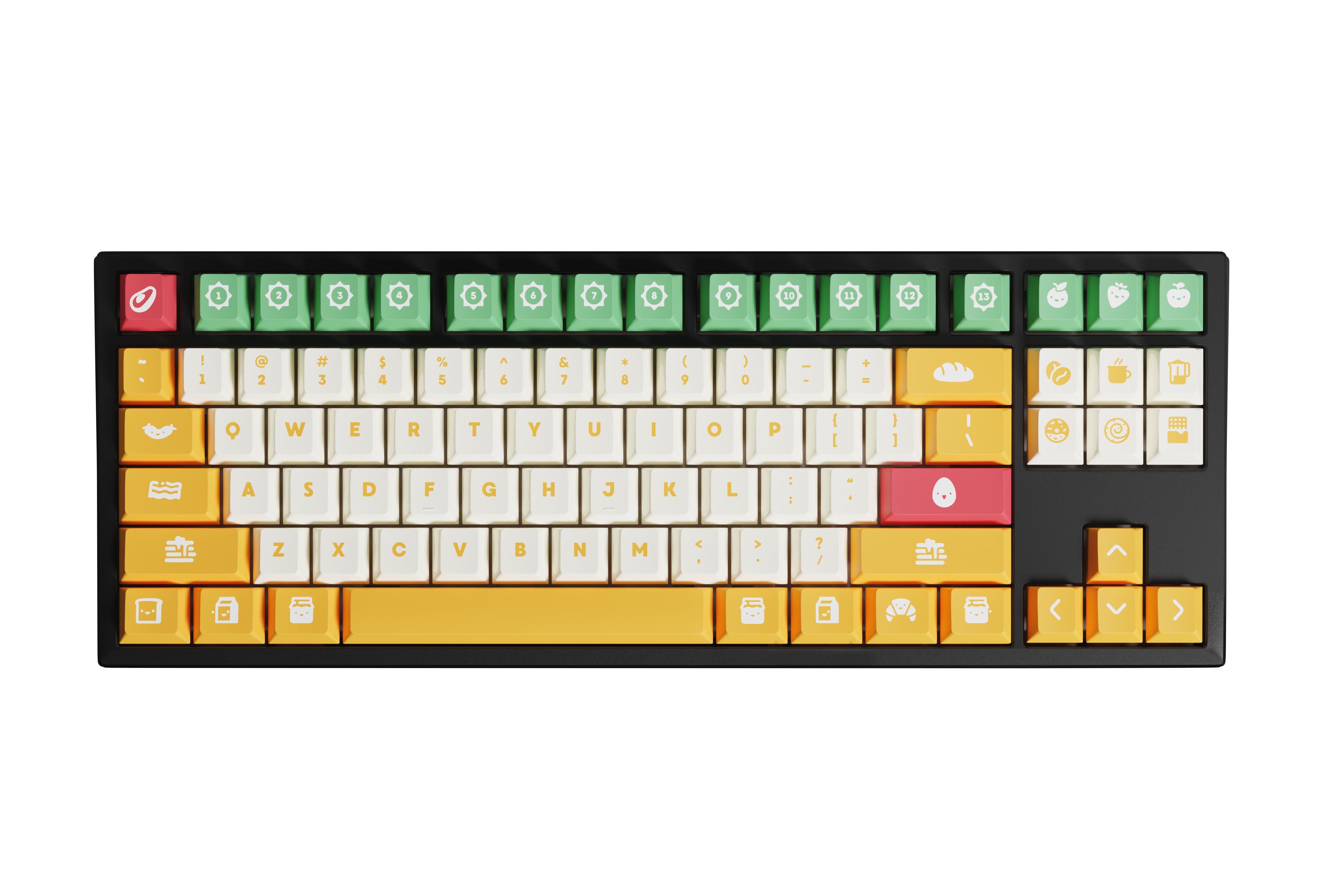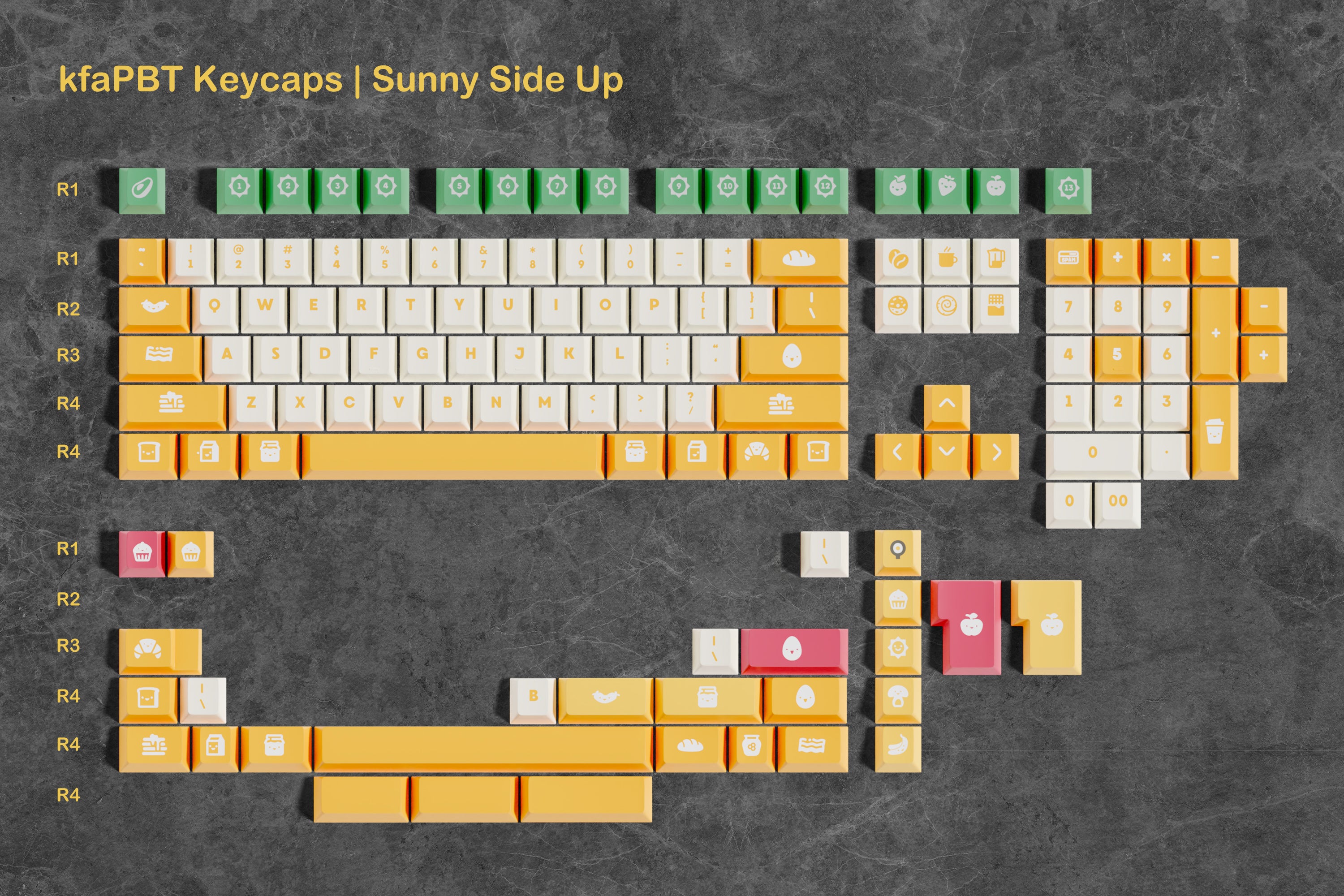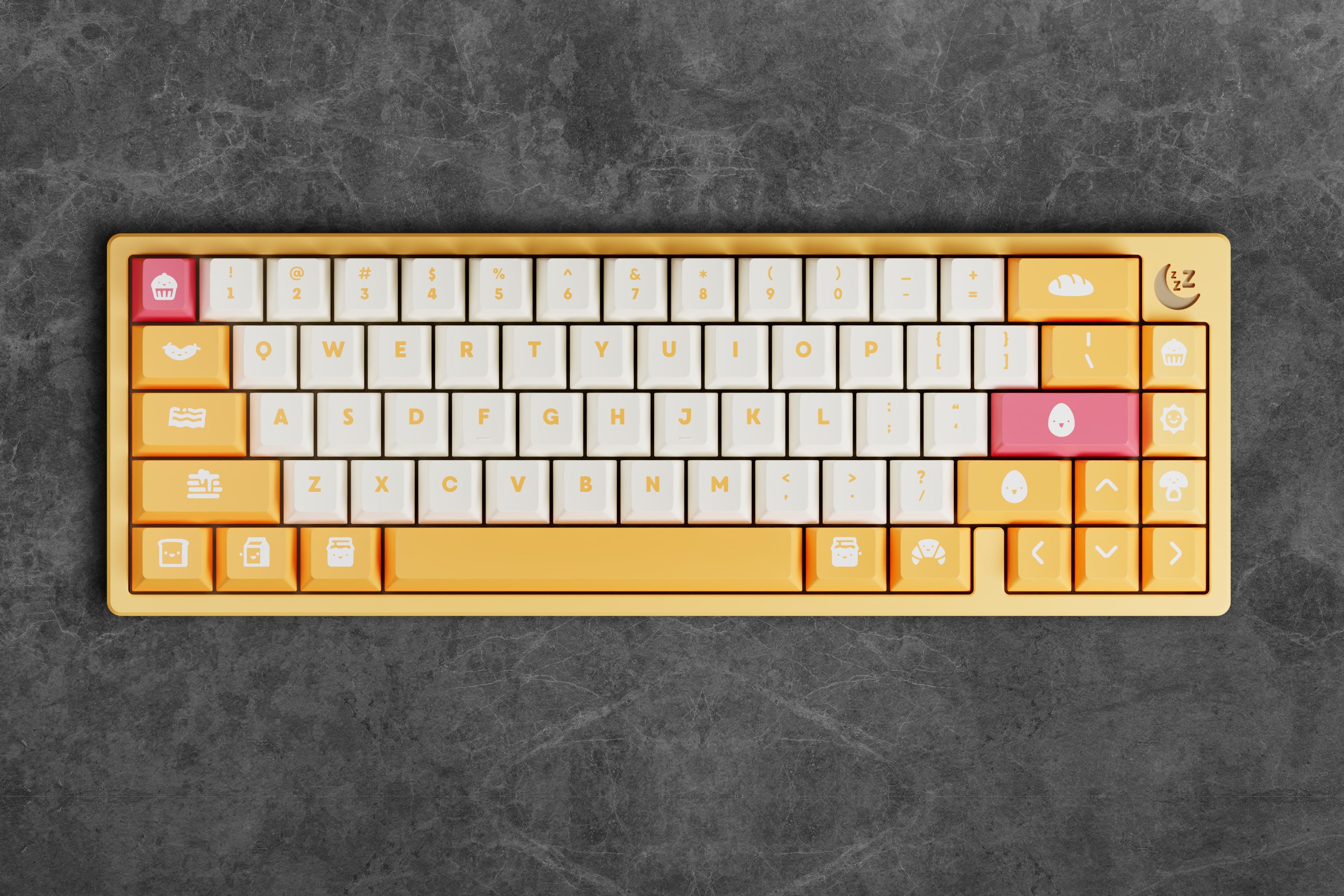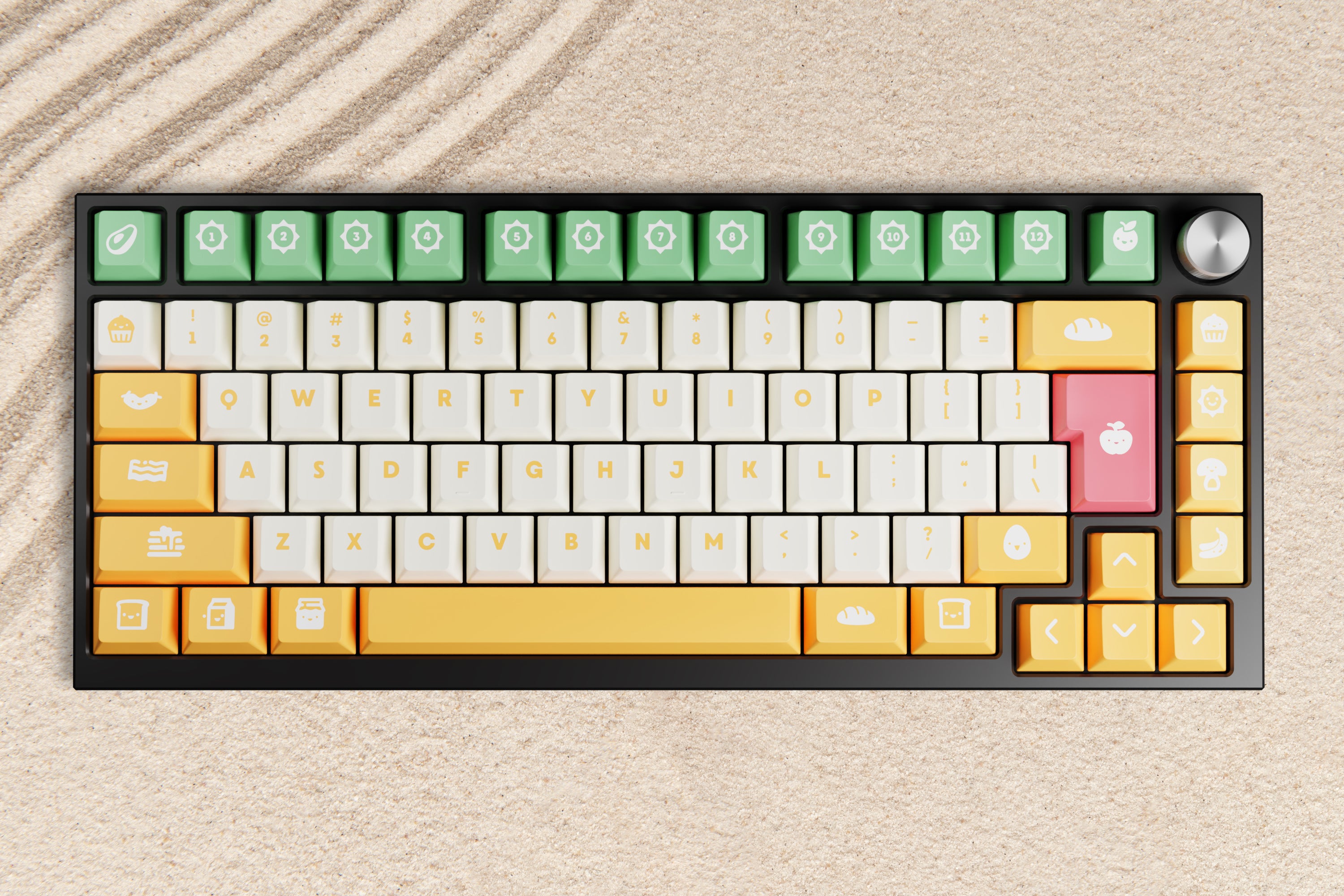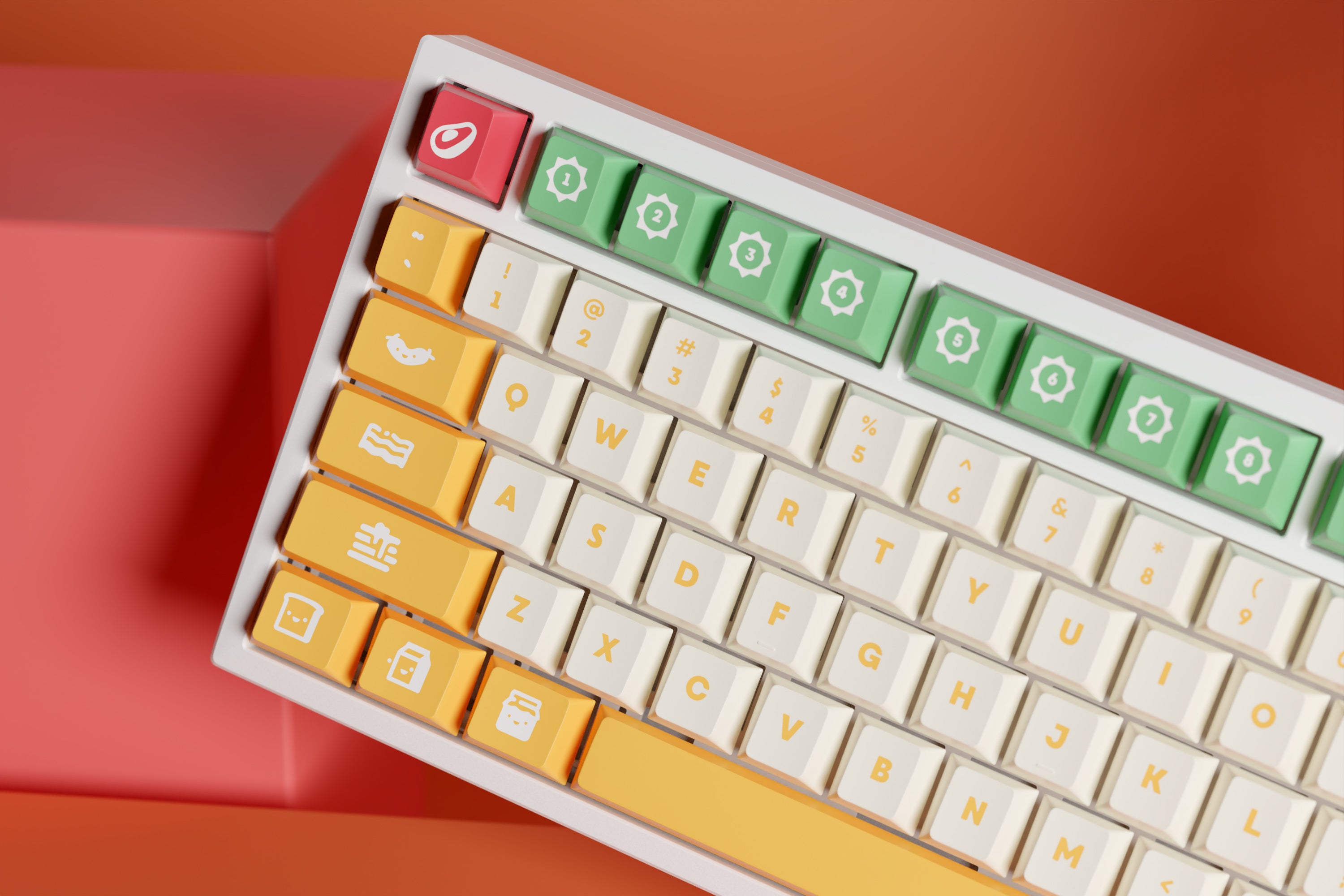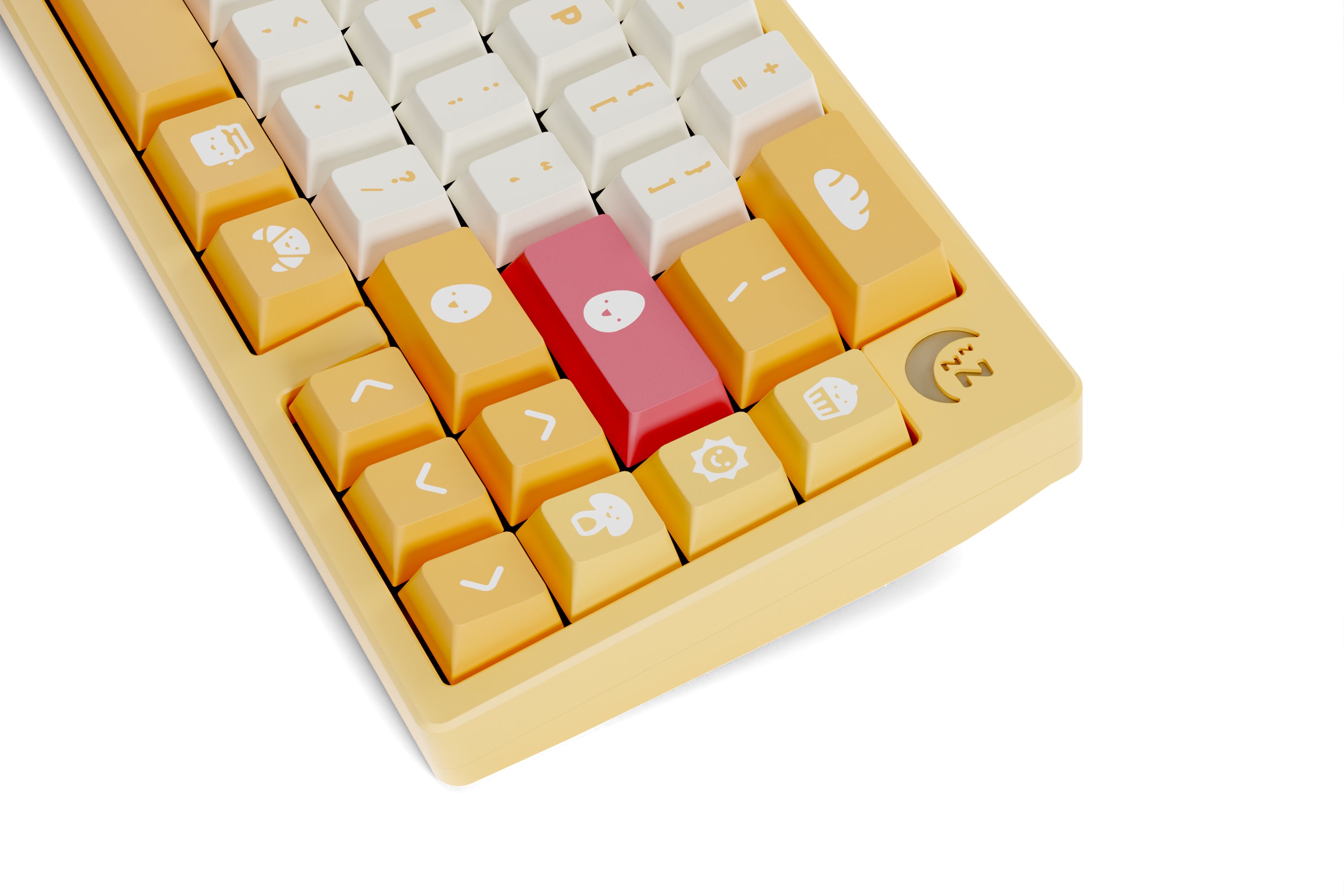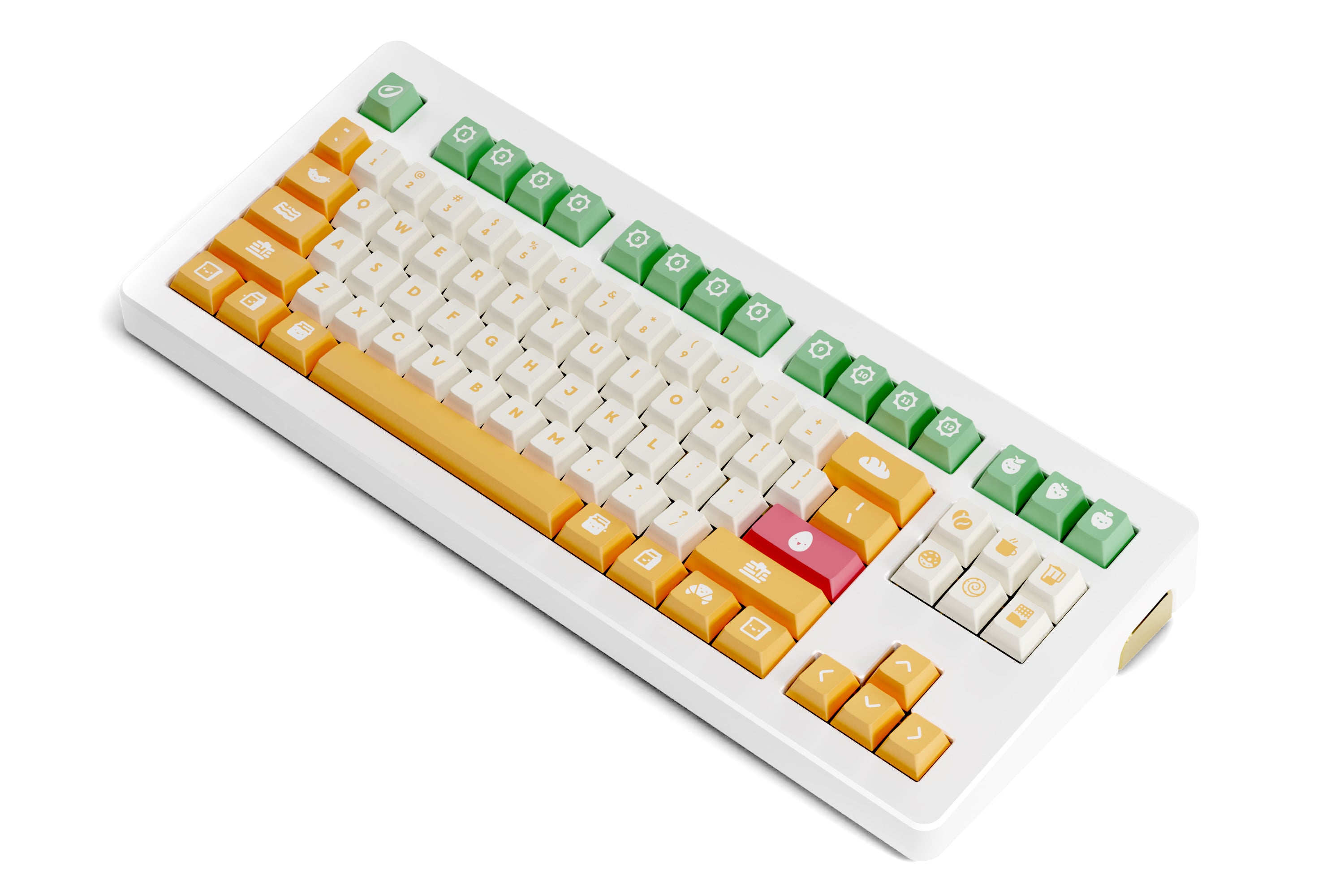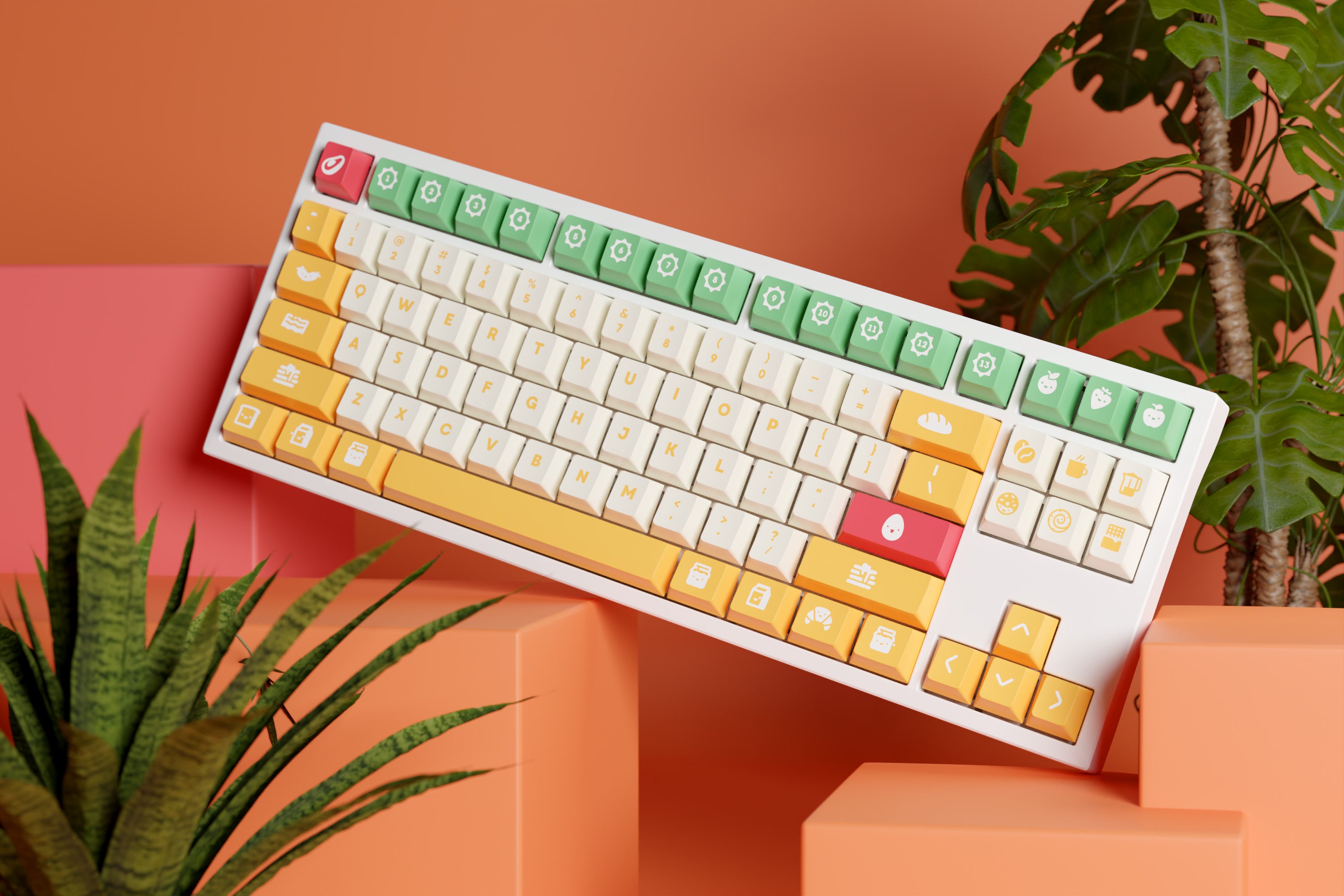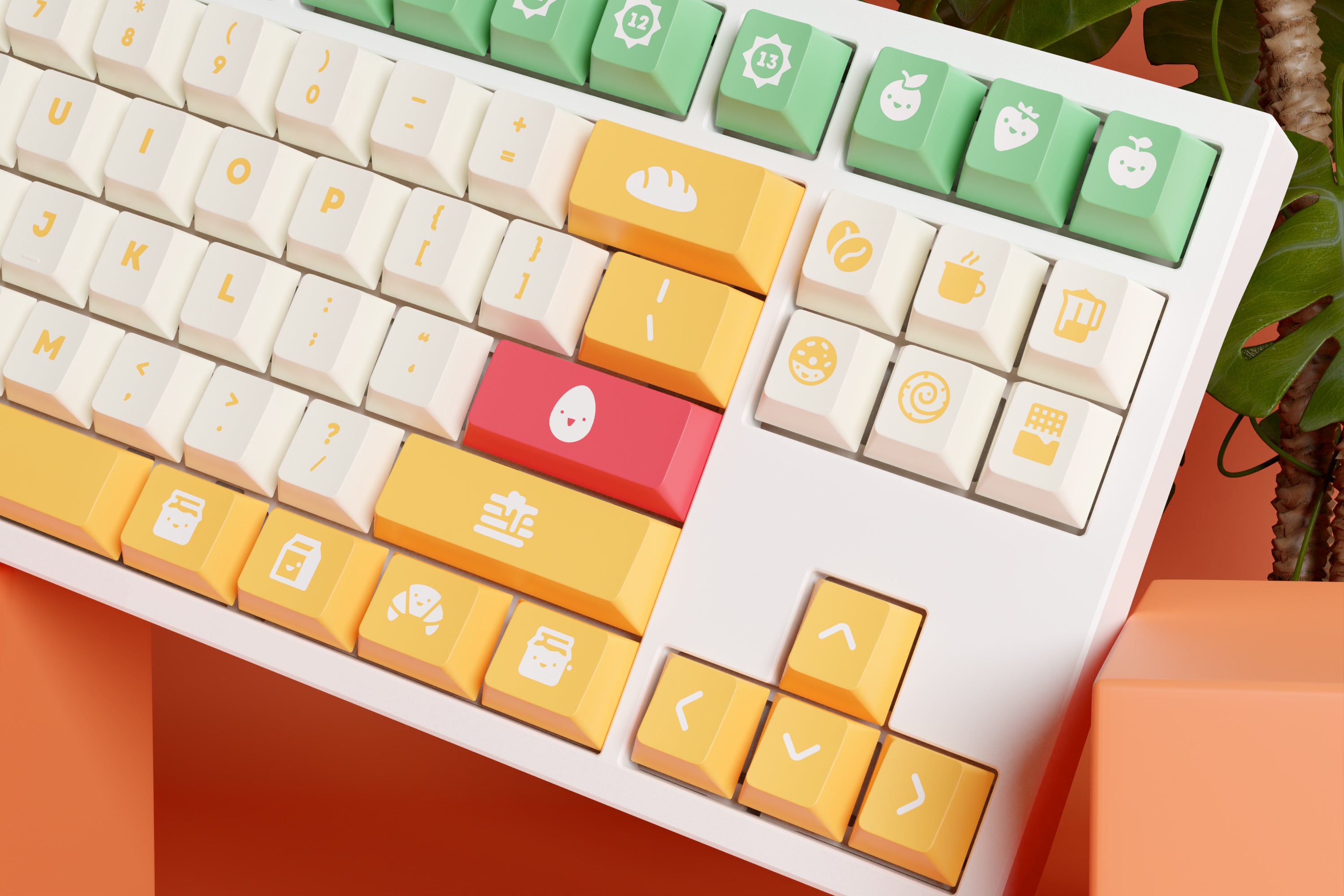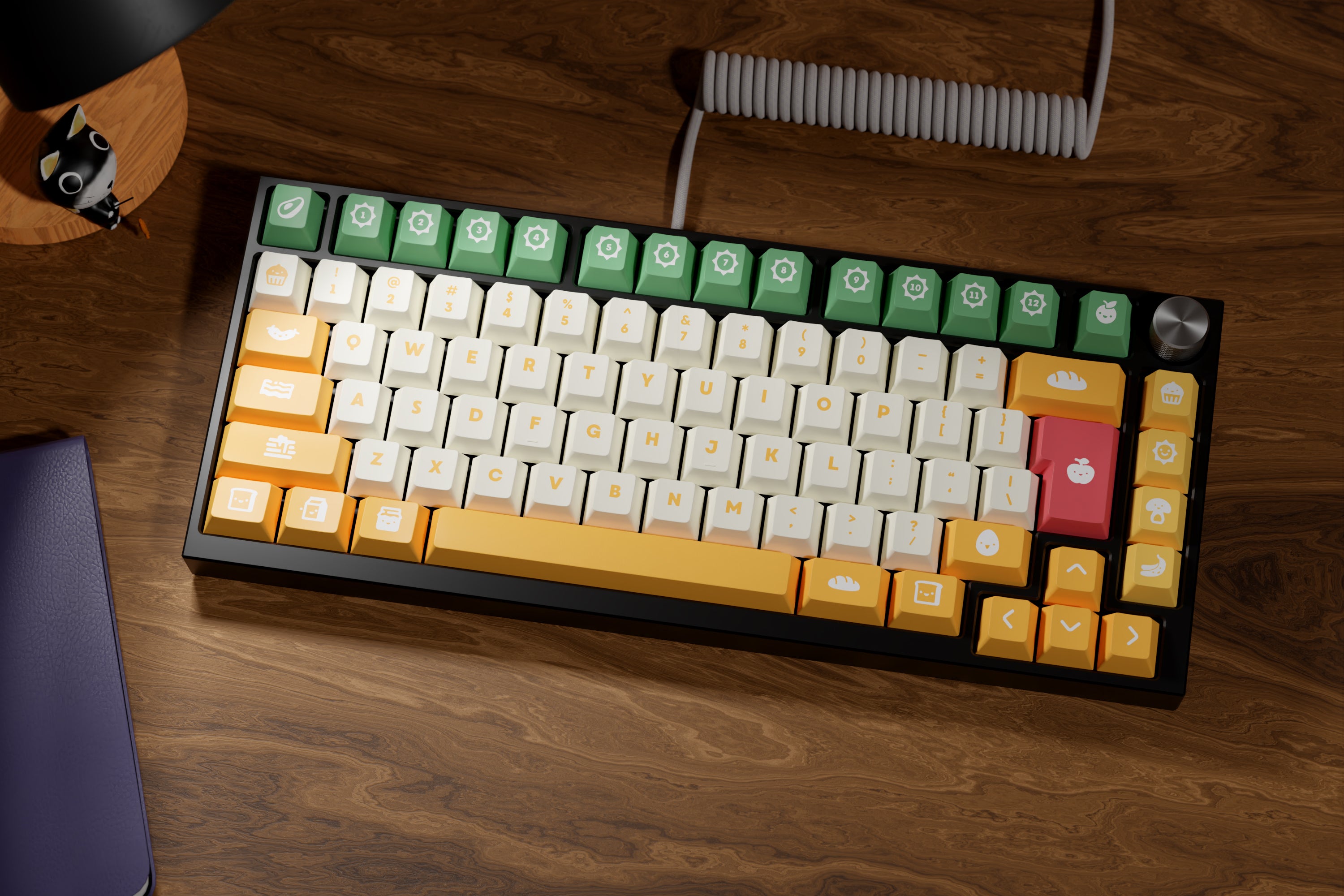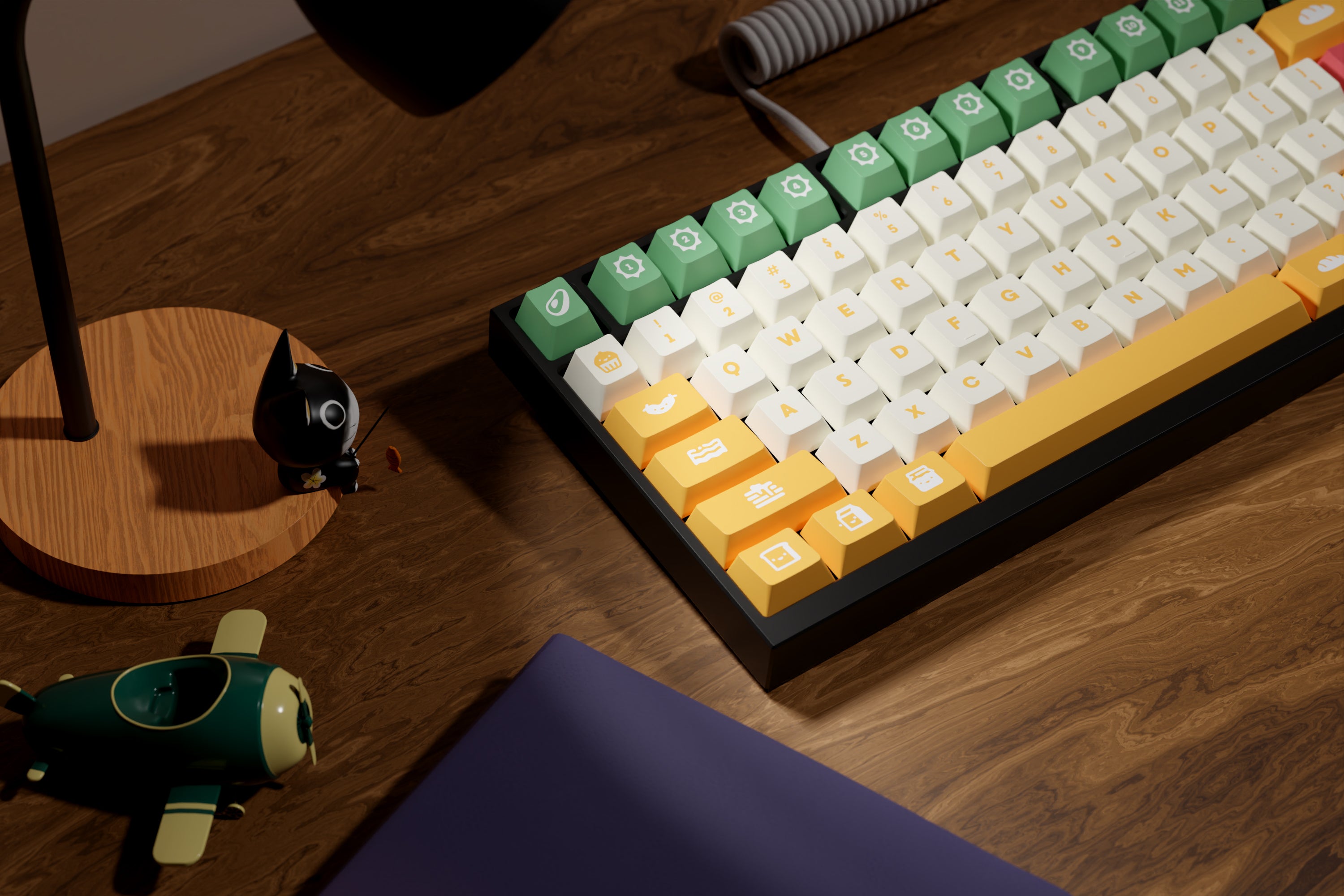 [Pre-Order] kfaPBT Sunny Side Up Keycaps
Sunny Side Up Deskmats, you can find them here.

Introducing the vibrant Sunny Side Up Keycaps - in Cherry Profiles! Inspired by the joy of a hearty breakfast, this vibrant set is designed to brighten your day.

Immerse yourself in the authentic colors of egg yolks, avocado, and strawberry jam, thoughtfully matched to bring full authenticity to your keyboard. The kfaPBT material ensures durability and a satisfying tactile feel, while the Cherry Profiles guarantee a comfortable and enjoyable typing experience.

Capture the essence of a perfect morning with Sunny Side Up. Elevate your keyboard setup and embrace the cheerful vibes that this breakfast-inspired keycap set brings. Let the warmth of toast and the aroma of coffee (or tea!) accompany your typing journey. Experience the freshness and vibrancy of Sunny Side Up on your fingertips.

Compatibility:

Can fit 60%-100% keyboards.

Join KeebsForAll Discord for more information about this set.