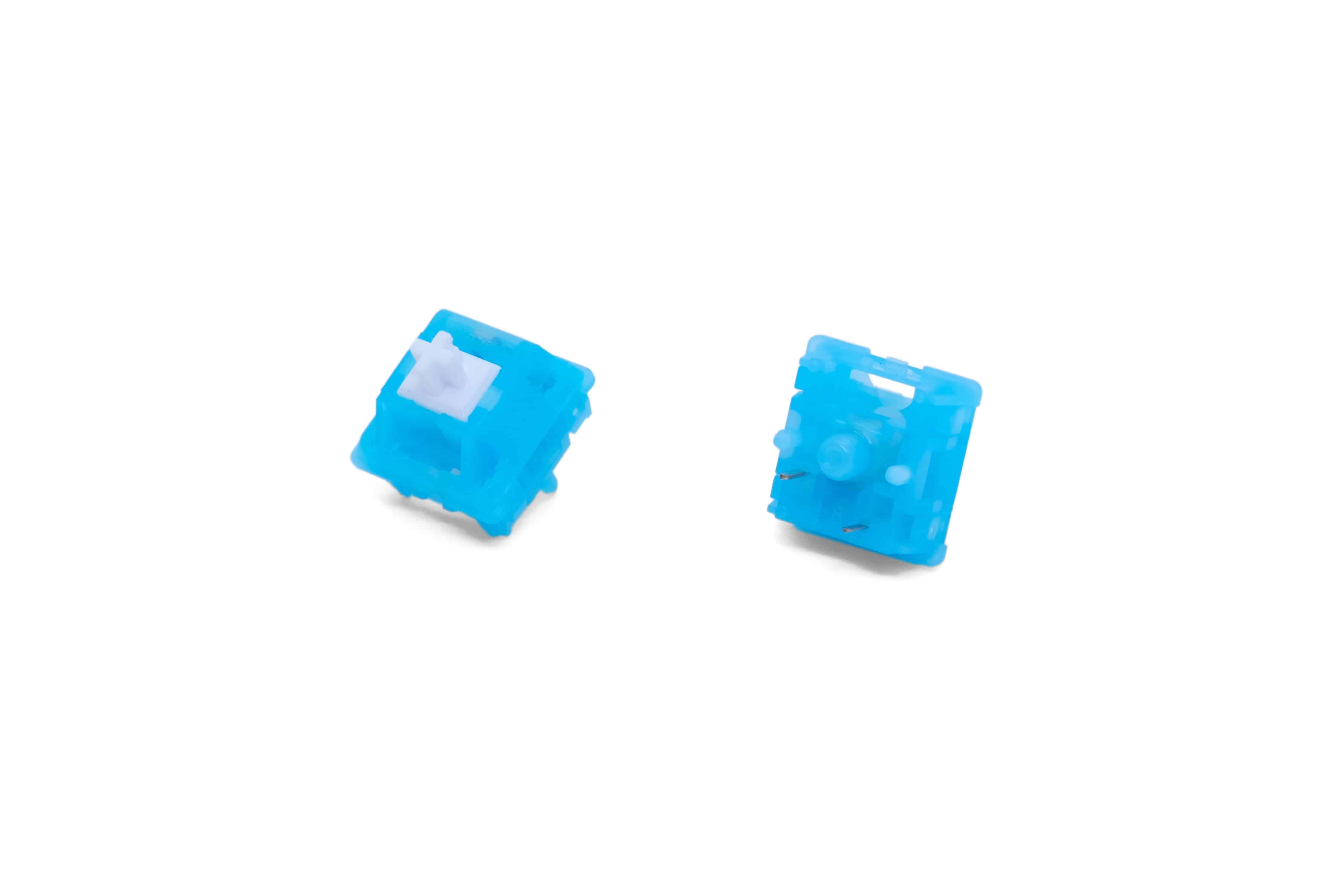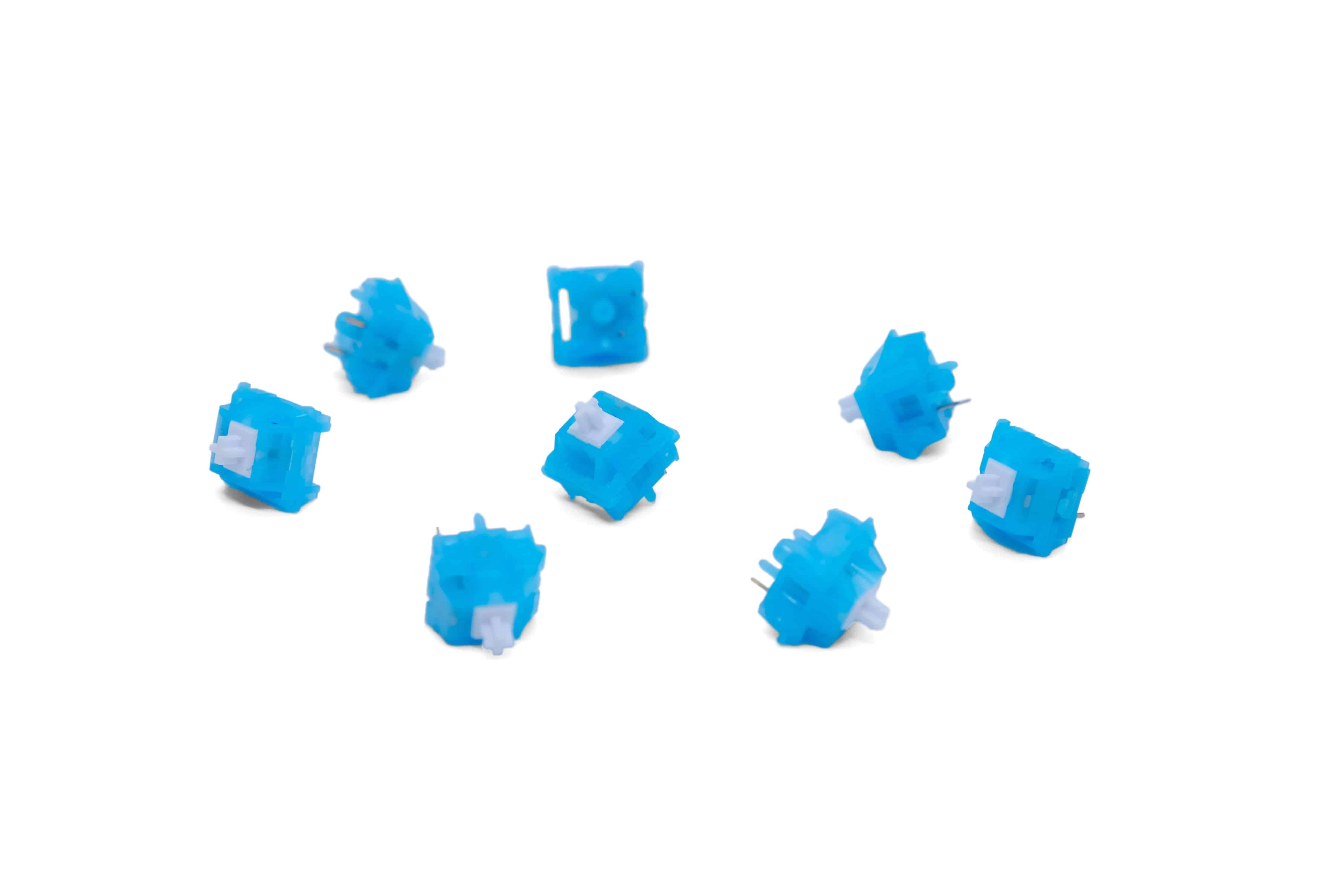 Tecsee Blue Sky Cloud Linear Switches
Tecsee Blue Sky Cloud Linear Switches. Here is Tecsee's new linear switch, Tecsee Blue Sky Cloud Switch with a HPE (new UHMWPE blend) housing that has been improved. Tecsee's HPE is less softer and wear down less from shrinking. The housing is pretty tight. Tecsee Blue Sky's POM stem is longer than normal which measures out to 13.9mm. The extra long stem feels really good. The stem wobble is pretty low. The Blue Sky Switch is very smooth with a bold and satisfying downstroke.

Blue Sky Cloud Switch Specifications:
HPE Housing
POM Stem - 13.9mm
48g Actuation Force
63.5g Bottom Force
Double Gold (2 stage) Spring
5-pin
Factory Lube
Linear

Here is a guide on how many switches you'll need for different keyboard sizes (The guide is a reference, but some keyboards market a certain layout even though they require a few more or fewer switches. Always order a few more if you're unsure):
120 - full size
92 - TKL
80 - 75%
70 - 65%
65 - 60%
45 - 40%
Selling in quantities of 1.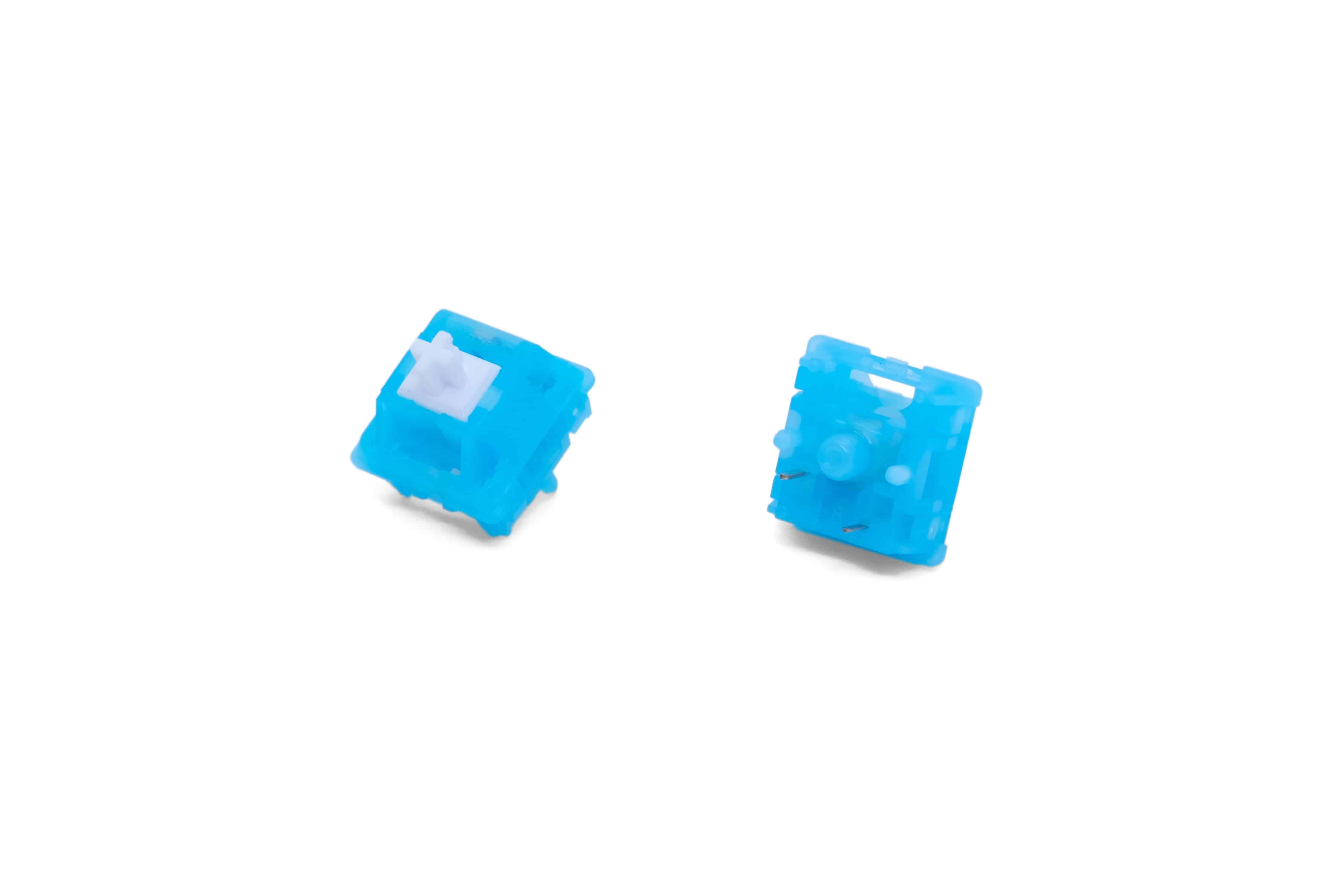 This product has no reviews yet.