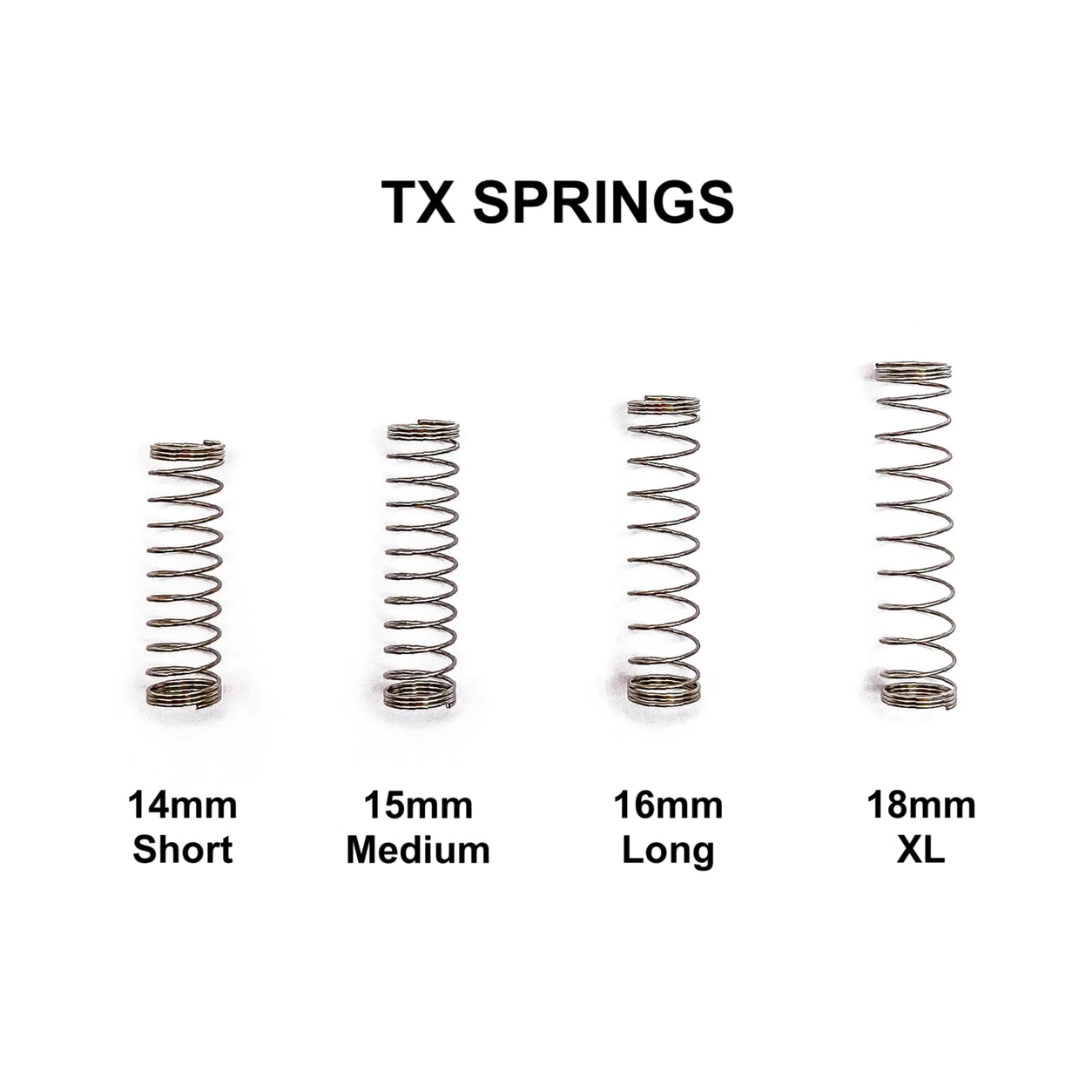 TX Springs (S, M, L, XL)
TX Switch Springs highly sought after springs come in packs of 110, we are currently only carrying the long and short springs to give you a different typing experience, with long springs offering a snappier feedback and upstroke and the short springs offering a much tighter feeling as you press down on each keystroke.

Currently we have 45g, 50g, 55g, 57g, 60g, 62g, 65g, 67g , 70g, 75g, 80g, 85g, and 90g in 14mm Short, 15mm Medium,16mm Long, AND 18mm XL Springs, if you have any questions feel free to contact us on Discord!

TX Switch Springs Specifications:


Cherry MX compatible (Not Kailh Compatible)
Springs are made from stainless steel wire and have gone through vigorous QC to make sure that each spring does not have a deviation outside of -1/+1
Springs Only!
Force is measured at bottom out.it
110 springs come per pack.
Short TXSprings are 14mm
Medium TX Springs are 15mm
Long TX Springs are 16mm
XL TX Springs are 18mm

Note: This product does not qualify for free shipping.