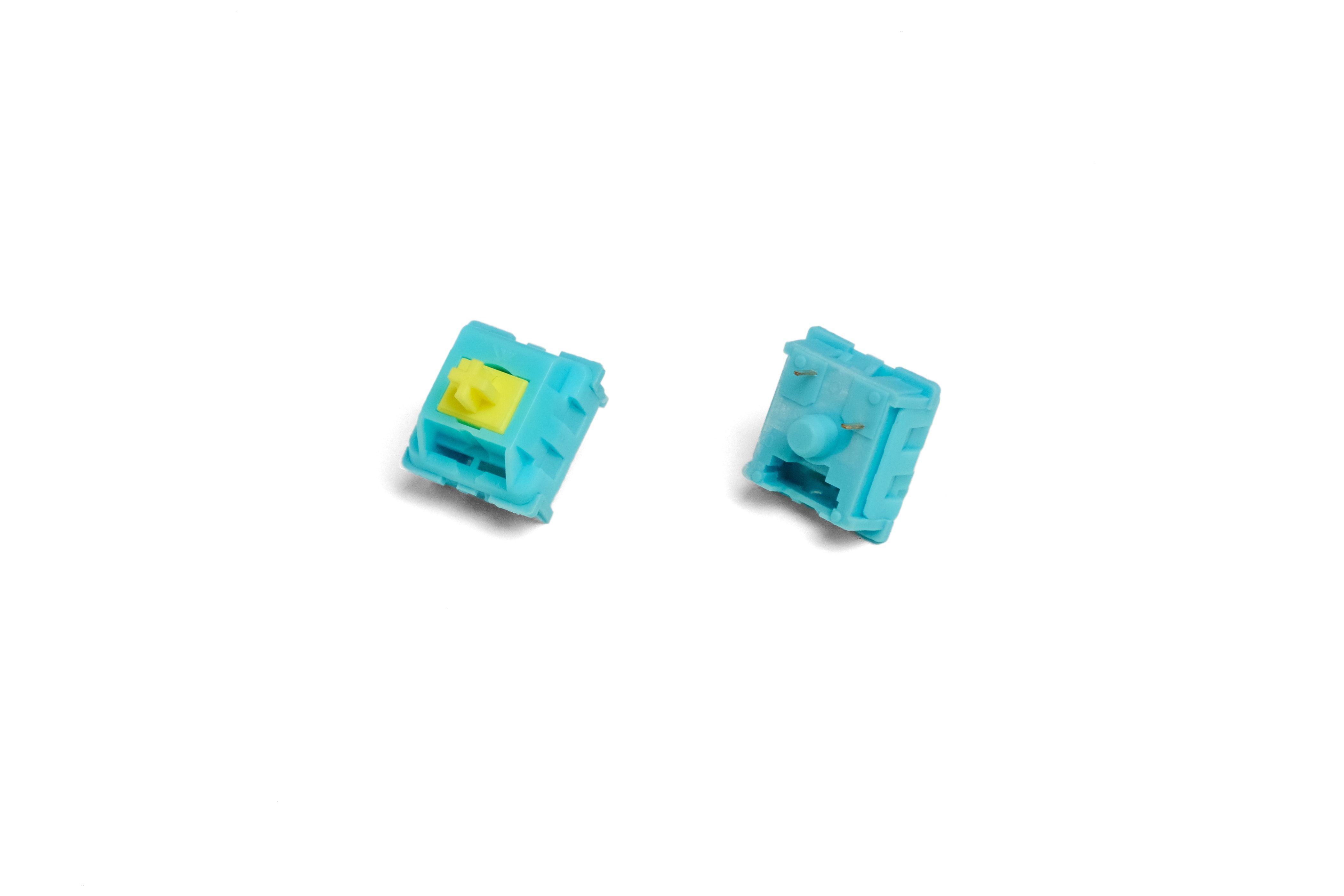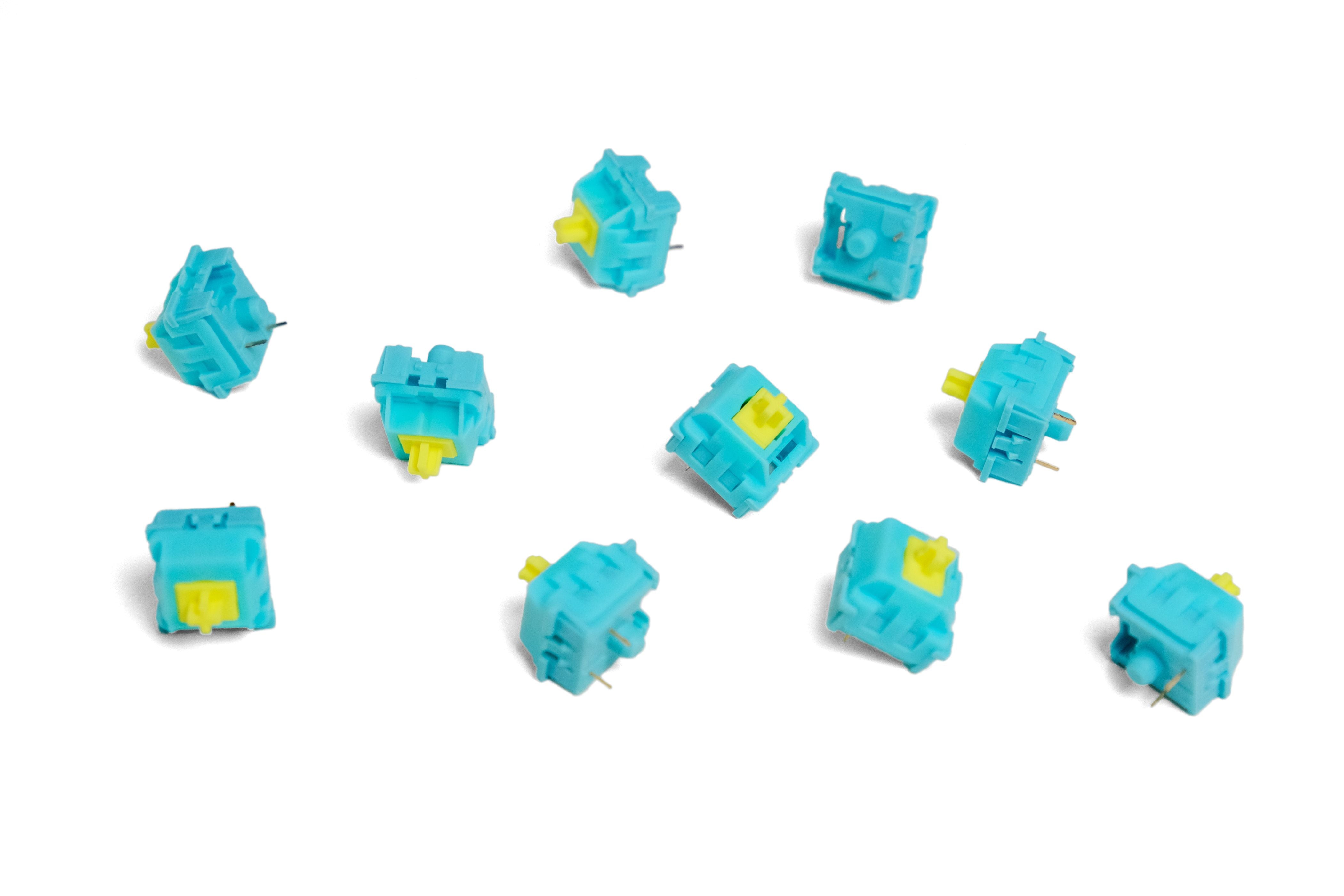 KTT Sea Salt Lemon Linear Switches
KTT Sea Salt Lemon Switches are a great budget linear switch. They provide a great typing experience stock, while they sound and feel even better lubed.  These switches will not disappoint you!
KTT Sea Salt Lemon Linear Switch Specs:
Linear Switches
Polycarbonate Top Housing
Nylon Bottom Housing
POM Stem
45 Actuation

53g Bottom-Out

13mm Spring
4.0mm Travel Distance

3-Pin Plate-Mounted Switches
Here is a guide on how many switches you'll need for different keyboard sizes (The guide is a reference, but some keyboards market a certain layout even though they require a few more or fewer switches. Always order a few more if you're unsure):
120 - full size
92 - TKL
80 - 75%
70 - 65%
65 - 60%
45 - 40%
Selling in quantities of 1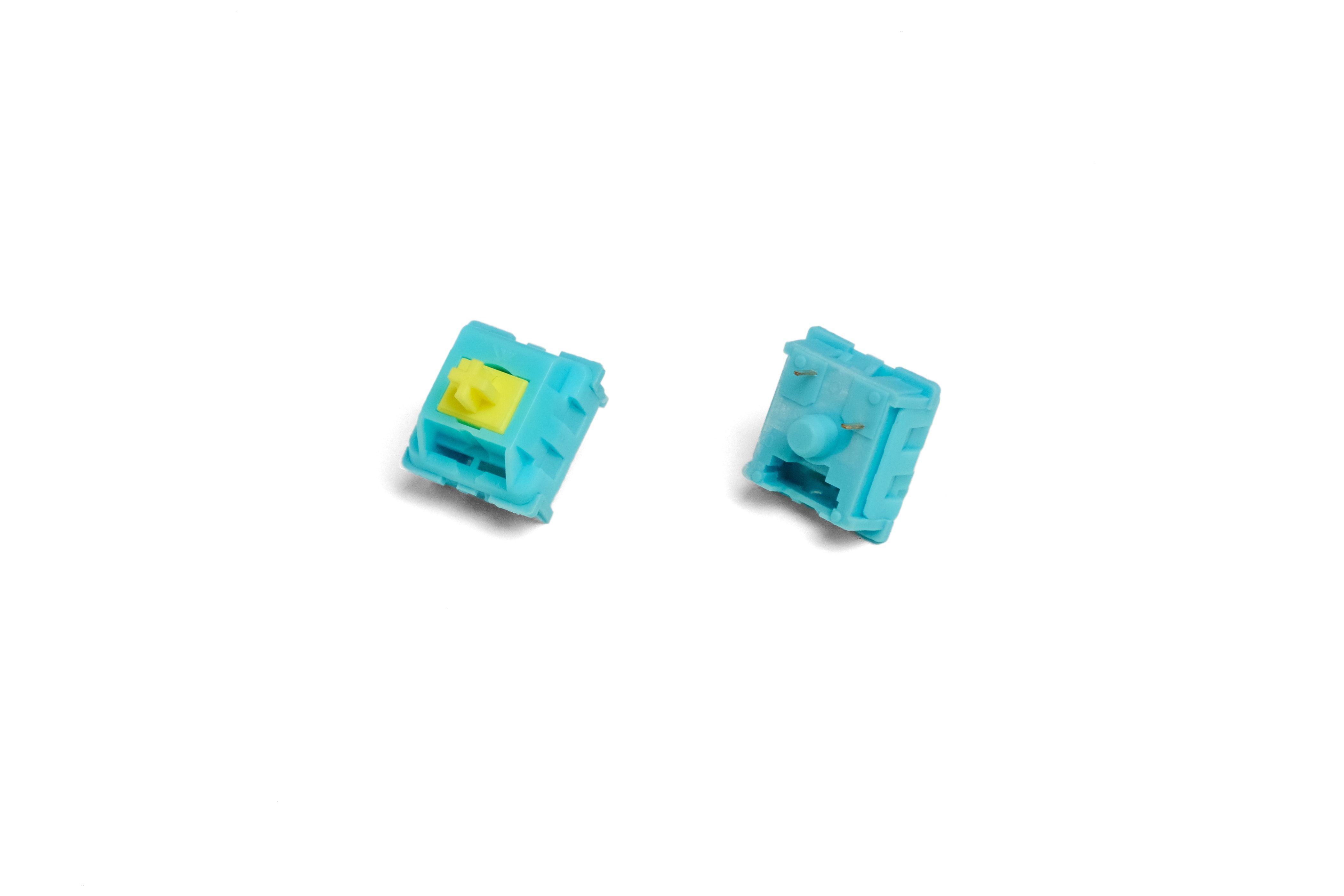 This product has no reviews yet.