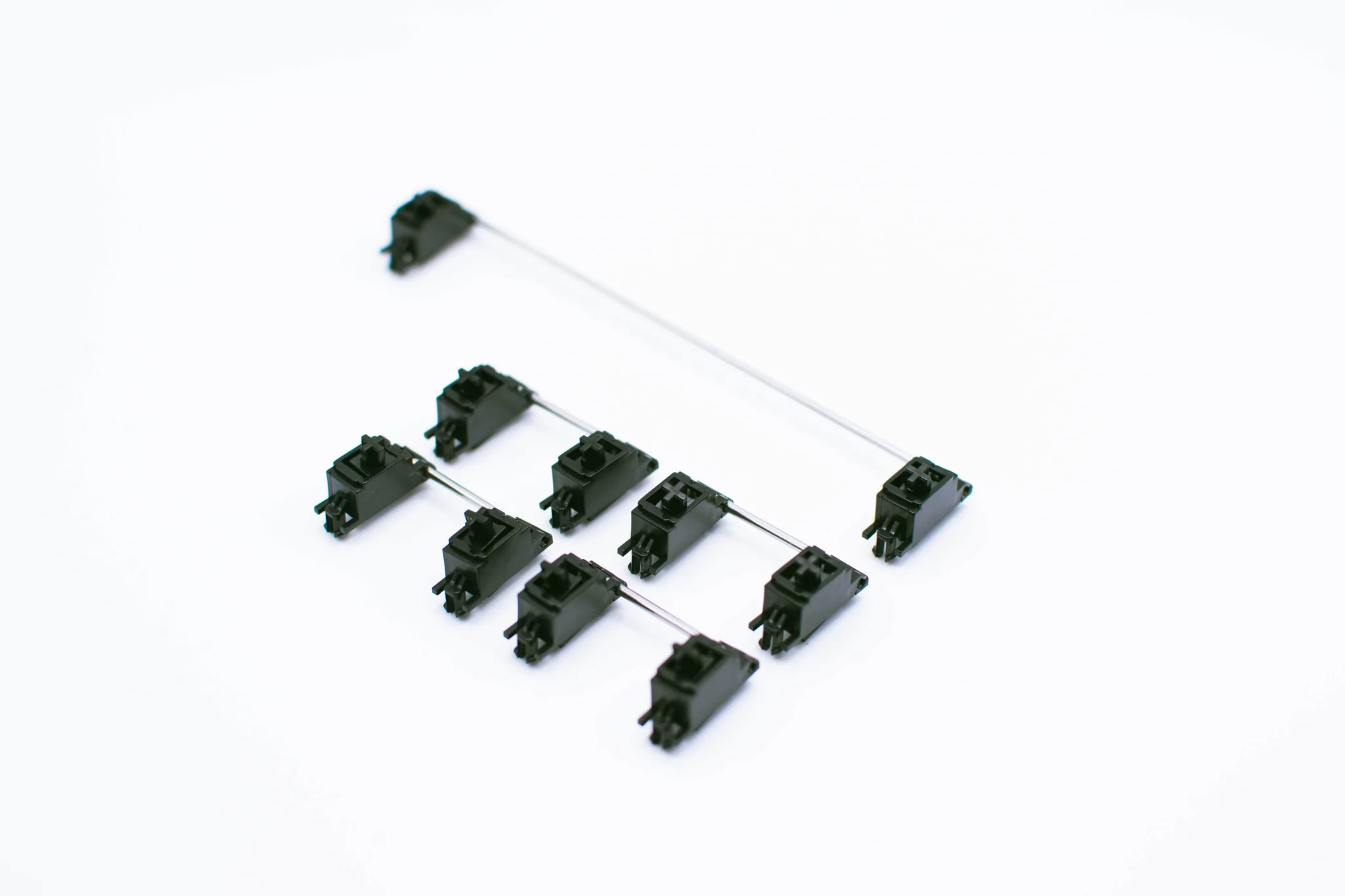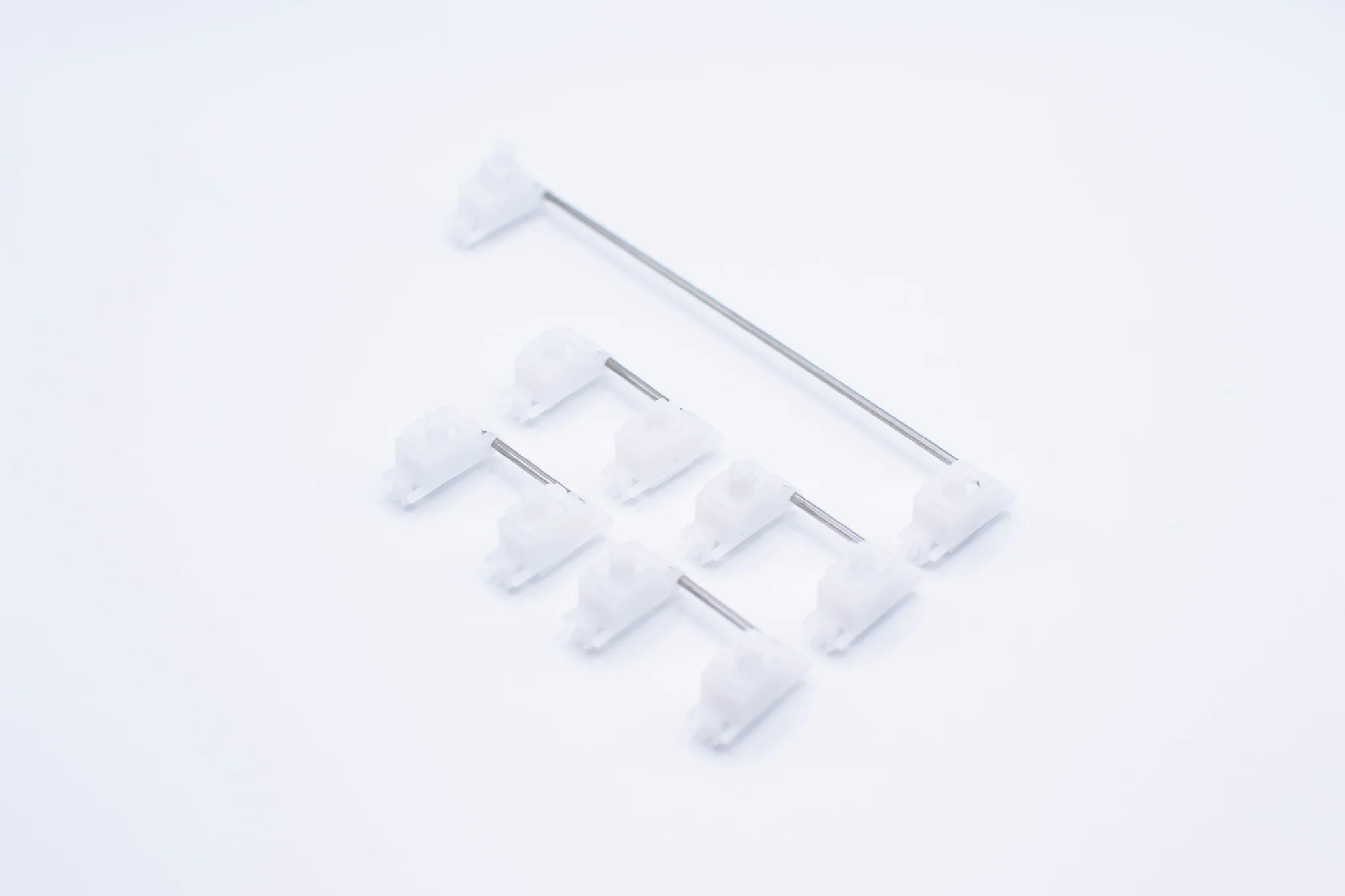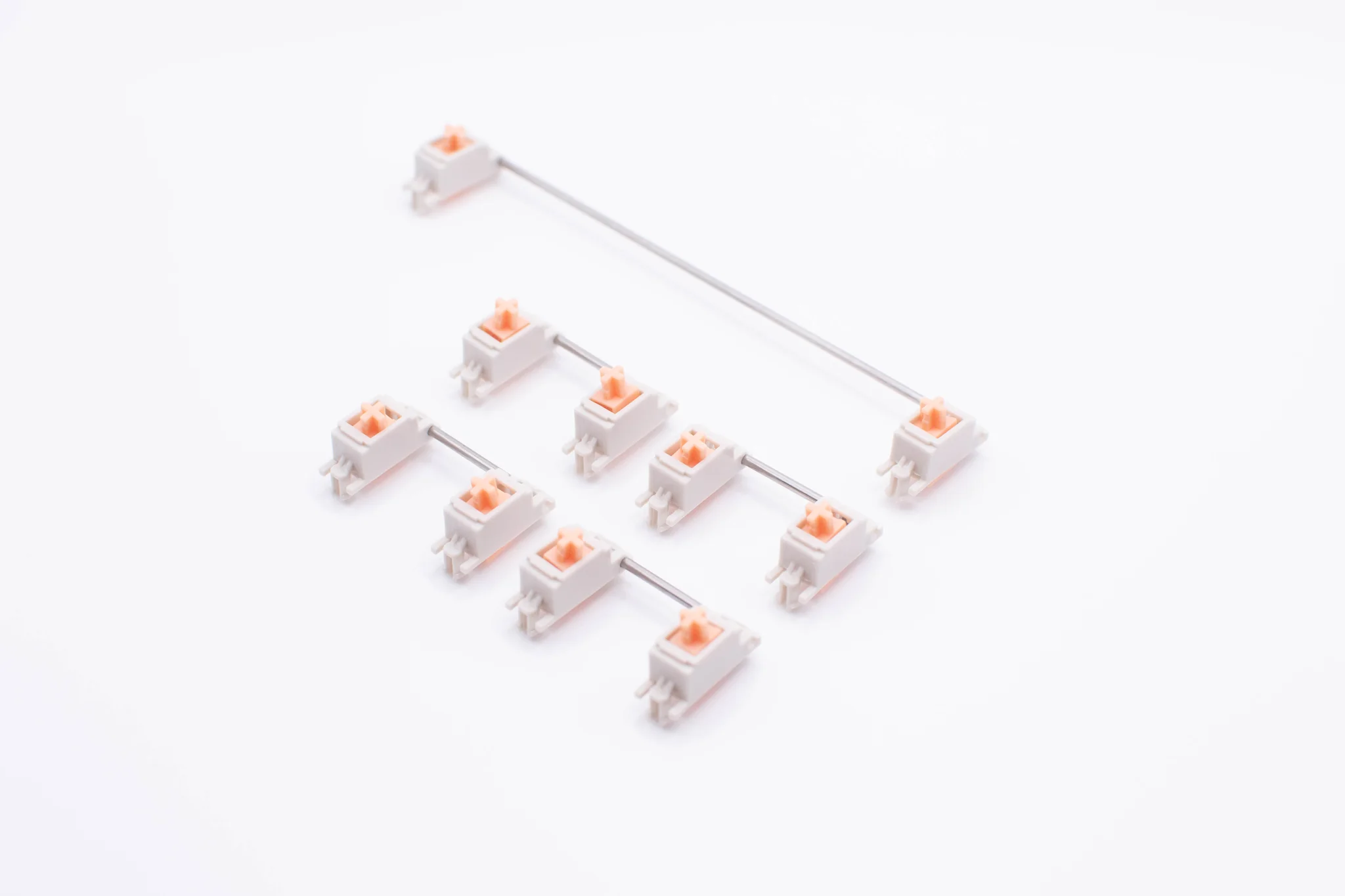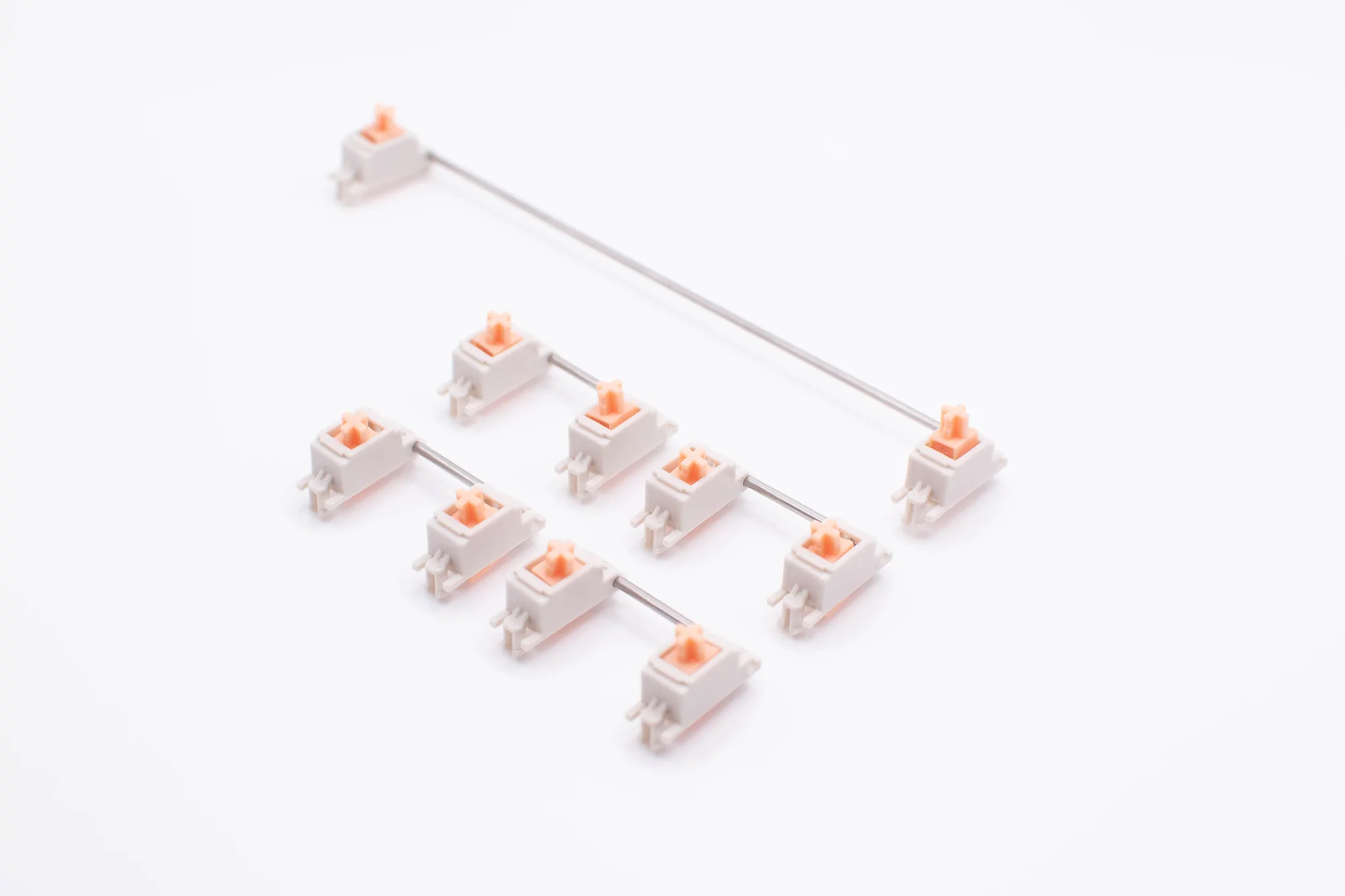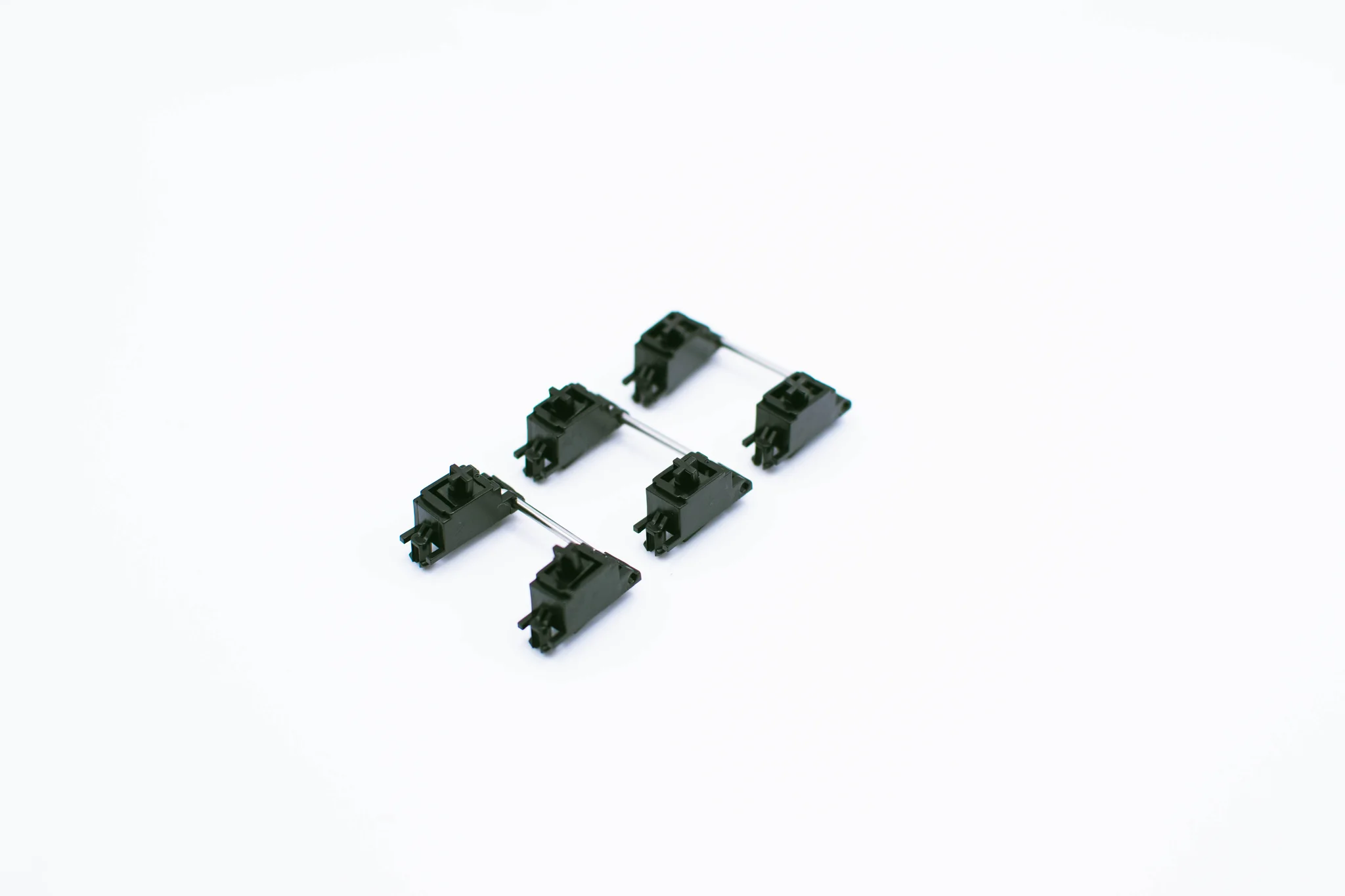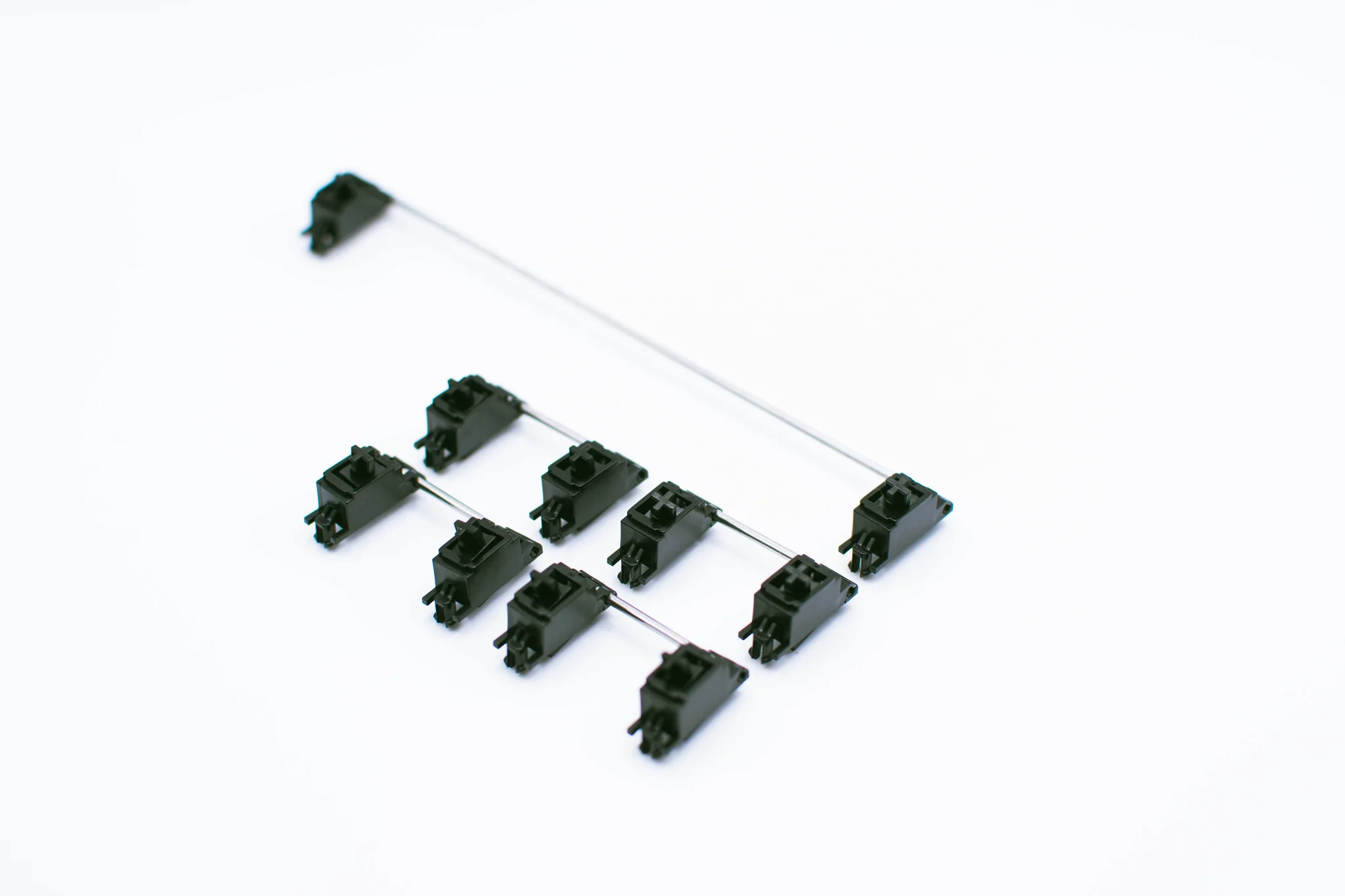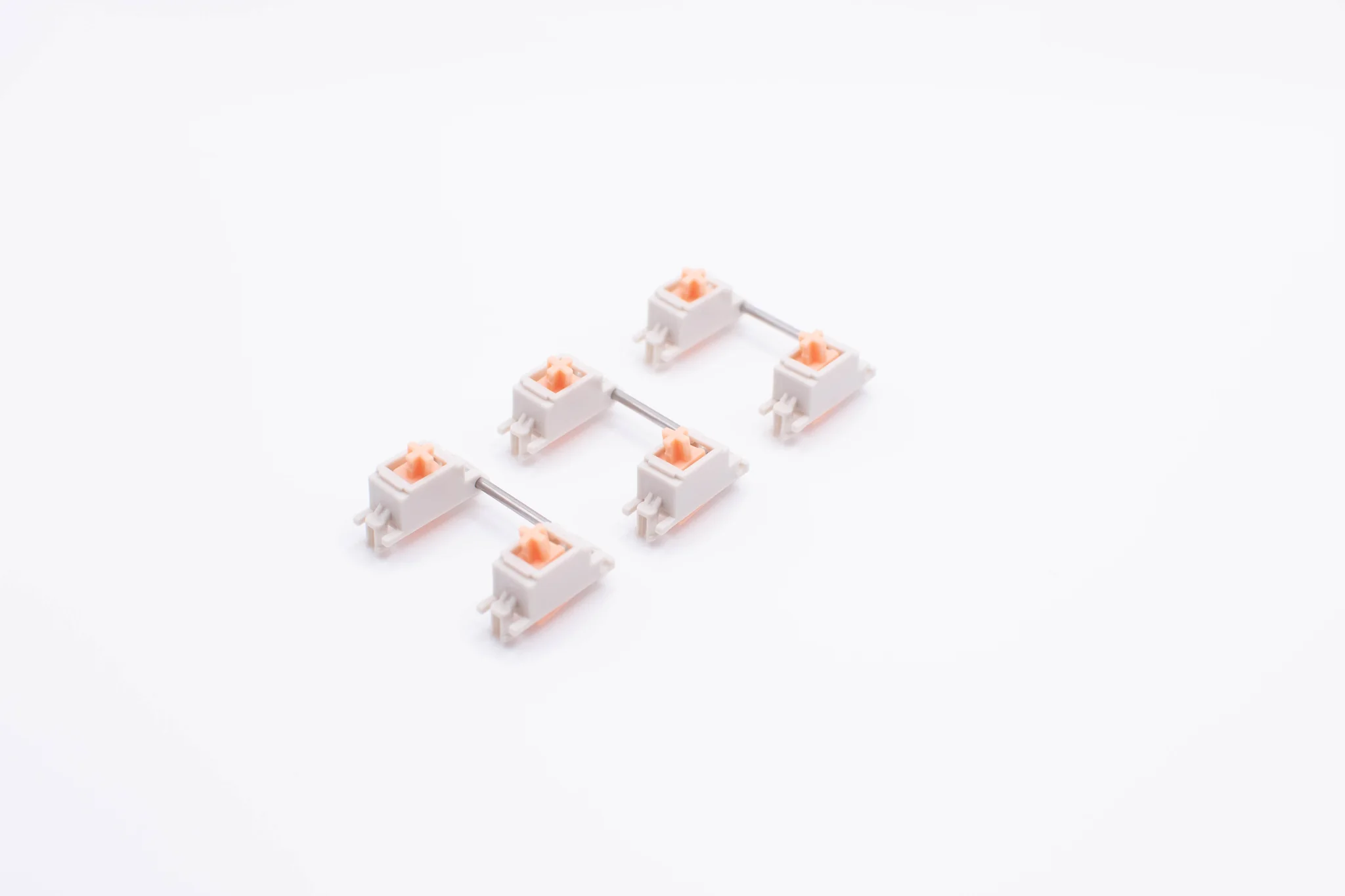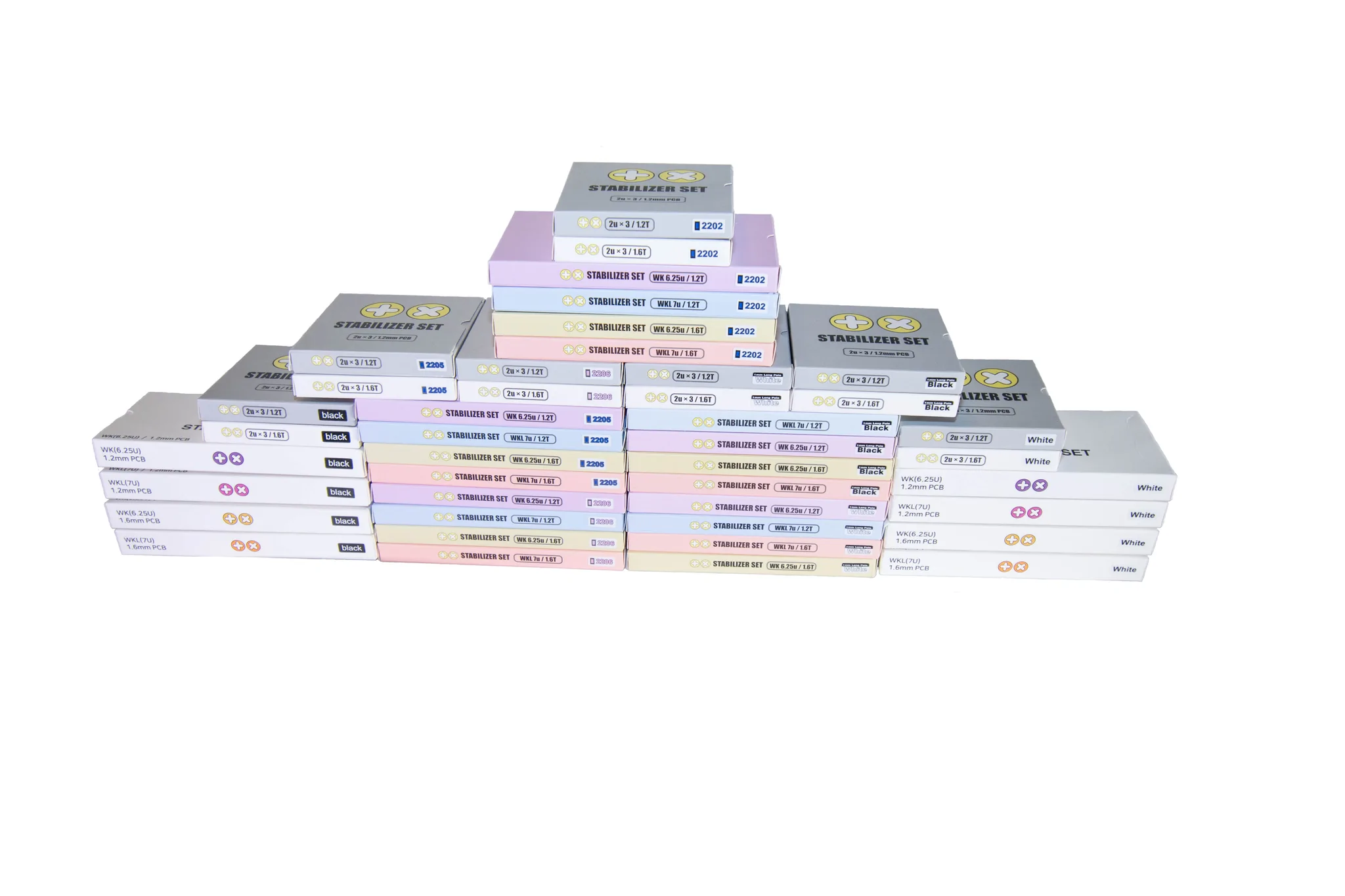 TX Long Pole Stabilizers
TX Long Pole Stabilizers are designed by kin25, featuring the original Cherry clip-in design to minimize rattling and prevent wire pop-out. TX stabilizer utilizes a POM stem, and TPU & POM mixture interior to minimize the bottom out noise and wire rattling.
TX Long Pole Stabilizers Specification:
Clip-In Stabilizers
Long Pole, 1mm Stem
Double Shot Stem (POM Exterior; TPU & POM Interior)
3.5mm Stroke Travel
Stabilizer Stoppers included
Designed by kin25
Available In:

White, Black, Beige/Orange
WK (6.25u) Kit, WKL (7u) Kit
1.2T PCB, 1.6T PCB (most common)
TX Long Pole Stabilizer Includes:
WK/WKL Set

4x 2u Wires
1x 6.25u or 7u Wire
10x Housings and Stems
1 Pack of Stab Stoppers
Picture credit: Dangkeebs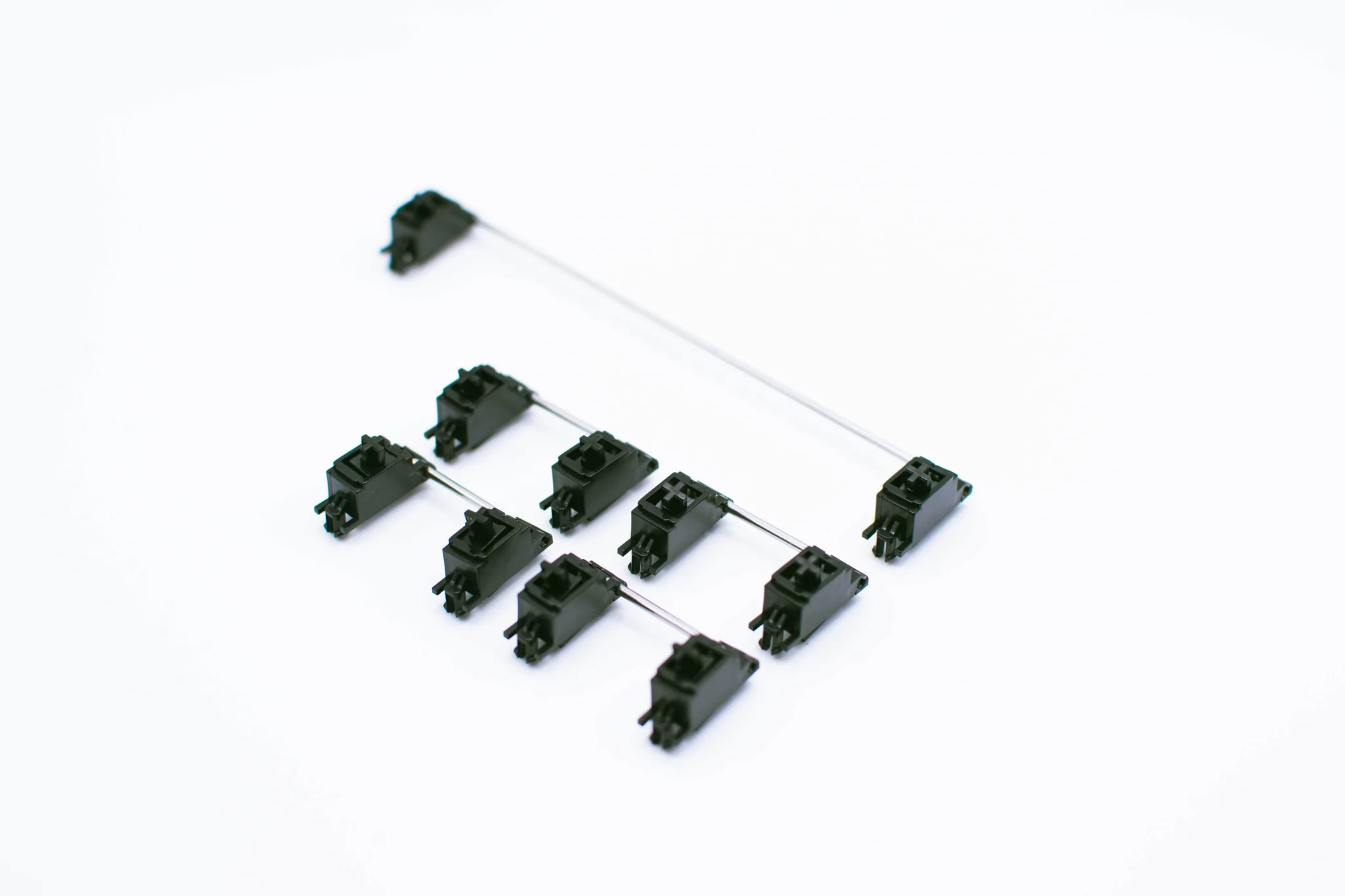 This product has no reviews yet.